Community involvement and supporting great causes has been a staple for dealerships nationwide long before any talk of a global pandemic. Whether by participating in events or contributing financially to worthy organizations, the auto industry is always at the forefront of heartwarming stories where it matters most.
These stories highlight dealers who deserve accolades for their good deeds. If you know of any other dealerships that CBT News should feature, let us know!
Washington Dealer Donates Mammograms
Speck Family Dealerships, a dealer group in Washington's Tri-Cities area, is donating a mammogram for every new vehicle purchased throughout the month of October. It's the second annual drive that all six Speck dealerships have come together in their 'Drive for a Cure' event.
Dealer principal Katy Moore said, "Our director of operations, her mother died of breast cancer at a very young age, so we went through that with a family and it just felt like something we wanted to do and [it] was good for the community."
In 2019, Speck's sales drive resulted in 100 mammograms being donated, and they hope to exceed that amount this year.
Holiday Auto Group Gives Away a Car
In Whitesboro, Texas, one dealer group collected nominations from their community with the intention to give away a car to a deserving recipient. In their 'You Deserve a Holiday' promotion, more than 600 different submissions were received.
The lucky recipient is Jamie Bird who is a breast cancer survivor and is now preparing to take care of her mother who has also just been diagnosed with breast cancer. In addition, Jamie and her two children unexpectedly lost her husband to a heart attack. Under the guise of shopping for a lower-cost vehicle for her mother, Bird was surprised by Holiday Auto Group with the keys to a 2019 Cadillac.
Owner of Holiday Auto Group, Matt Johnson, says, "I've been so fortunate, my family, in the car business with the support of this area and all the communities, and so this is the best way I know to give back."
Dealership Donates Bulletproof Vests in 'Support the Shield' Drive
Barbee's Freeway Ford in Denver operated a month-long 'Support the Shield' fundraiser for SHIELD616, a faith-based organization committed to supporting local law enforcement and first responders operating out of Colorado Springs, CO. Their fundraising drive raised a total of $31,500 between staff and customer donations, enough money to purchase 16 body armor that will help keep officers safe as they protect the community itself.
The drive was organized by one of Freeway's sales representatives, Anthony Testa. He said to Fox 31 News, "These men and women see us at our worst every single day, and I just didn't like what was going on across the country and in our city here; them being targeted and picked on. I don't like bullies. I back the blue – I back those who defend us."
In addition to the dealership's donation, an officer walked into the event with a surprise from his own uncle. A check to purchase five additional vest kits was over and above the dealership's drive but emphasized the community's appreciation of their police force.
---
Did you enjoy this article from Jason Unrau? Read other articles from him here.
Be sure to follow us on Facebook and Twitter to stay up to date or catch-up on all of our podcasts on demand.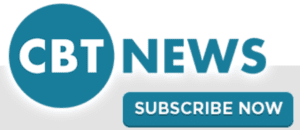 While you're here, don't forget to subscribe to our email newsletter for all the latest auto industry news from CBT News.