Welcome to the Kerrigan Advisors Market Update with Bridget Fitzpatrick and Erin Kerrigan, Founder and Managing Director of Kerrigan Advisors.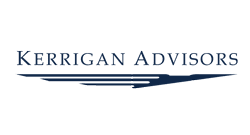 VIDEO TRANSCRIPT: 
Bridget F.: Thanks so much for joining us, Erin.
Erin K.: Thank you so much Bridget for having me and happy holidays.
Bridget F.: Can you tell us about the Kerrigan Index?
Erin K.: So the Kerrigan Index has really been performing incredibly well throughout the entire year, and November was no different. November was up 3%, and if you take that into account year to date, the Kerrigan Index is up 53% which is pretty incredible. In fact, the index is only 6% below its all time peak, which was achieved in June of 2015. One of the things to keep in mind is that the S&P while up 25%, which is terrific, is still not even close to up performing at the level that we see in the Kerrigan Index and the auto retail market as a whole.
Bridget F.: What do you estimate the blue sky multiples are for Publics?
Erin K.: Well, the blue sky multiples of the Publics of course, have also improved, not surprisingly this year. In fact, they started the year at 4.4 times based on our analysis, and by the end of the third quarter, they were trading at 6.5 times. That's an incredible improvement in valuation, and therefore what that means is these companies now have the ammunition effectively to go and make more acquisitions because more of the private dealership groups and dealerships are going to be accretive to their earnings post acquisition.
Bridget F.: And what about private valuations?
Erin K.: So not surprisingly, just like we see in the Kerrigan Index, we have seen private dealerships for the first time since 2015 have an increase in overall valuation. So the average dealership in our estimation is now trading at about a 6.3 million blue sky value, that's up from 6.1 million at the end of 2018.
Bridget F.: What is driving the increase in valuations?
Erin K.: Overall, the major driver that we see in valuation increases is of course earnings, because that is what drives all valuation. And our industry has really surprised many with an incredible increase in earnings despite the fact that the SAAR continues at a plateauish level or declining slightly. Year to date, if we analyze the earnings for the average private dealership, it is actually up 9% as compared to 2018. That's just incredible. And the major drivers of that increase are the used vehicle market, which is up significantly. In fact, the used vehicle market since 2014 in terms of gross profit for the average dealer is up over 10%. It's also of course the fixed operations part of our business, which is the most lucrative part of auto retail at 50% plus gross margins, and that part of the business has increased since 2014 by over 27%.
Erin K.: So those two highly lucrative parts of our industry are driving up earnings and I think that's why we have the Kerrigan Index up so much. It really is Wall Street realizing that the business model of auto retail is really proving out. It is a counter cyclical business model. It succeeds in good times and bad, and that's a pretty darn attractive investment to make and that's why we see so many buyers still interested in auto retail and also so many investors.
Bridget F.: What other trends are you seeing in the buy sell market?
Erin K.: Well, we have been monitoring quite a few trends in the buy sell market and one is the importance of retaining management post-transaction. Interestingly, we used to see that oftentimes a GM didn't stay in a deal post-transaction and the buyer was okay with that. But today, in an environment with such a low unemployment at 3.5% unemployment rate, every single employee matters to a buyer. And they are very focused on employee retention, especially key managers. We think this will continue to be a trend we see as we think the overall employment market continues to be more competitive and buyers are going to be very focused on making sure they have the right people in place post-transaction to make the transaction work for them.
Bridget F.: What about dealership real estate? Is that's still an important part of the buy sell market?
Erin K.: Dealership real estate is always such an important part of every buy sell. We all have to remember that really it is the most valuable asset most dealers own and therefore, you can imagine every transaction, the valuations of the real estate and the other components of the sale process are very important to getting a deal done. One of the issues that we have been seeing is that the image requirements of a buyer post-transaction can be a real wild card to getting a deal done because it's often unclear what the OEM will require of a buyer. Will they make them do the most expensive image upgrade or will they allow them to have some time to slowly upgrade a facility? All of this matters so much because for a buyer, it changes their pro forma quite dramatically.
Erin K.: For instance, if a buyer has to invest $1 million, let's say in a facility post-transaction, if they don't see any uptick in their revenue after making that investment, they effectively have done a negative ROI investment in that facility. In fact, if it's a six multiple deal, you're talking about over $400,000 loss of blue sky having made that investment. And so we really do encourage the state associations and all dealers to continue to advocate for more clarity and more limitations on these image upgrades. The reality is we are living in a digital retail world and so to force dealers to invest in bricks and mortar is really pretty tone deaf in a world that everyone is focused on getting the consumer online and the consumer themselves likes to be online.
Bridget F.: Did Kerrigan Advisors make any changes to blue sky multiples recently?
Erin K.: We did make changes to our blue sky multiples in the third quarter. Specifically we had one upgrade, we increased Volkswagen's multiple, their low end multiple from 2 to 2.5, and that's really driven by increased buyer demand, improved sales, and our dealer survey showed that many dealers believed in the next 12 months that franchise will increase in value. We had three downgrades. We downgraded Ford and Chevrolet and their high end multiple from 5 to 4.5, and that is really driven by the fact that more buyers are skeptical about the ability of those franchises to continue to achieve the profit levels they're achieving if in fact the consumer starts wanting cars.
Erin K.: Because right now those franchises are so reliant on the truck market. Over about 80% of their sales are trucks and should we see any increase in oil prices and gas prices, that would really be a challenge I think to those franchises and we're seeing buyers say the same thing. So we reduced the top end multiple for those two. We also reduced unfortunately, Nissan's low end multiple, and that really unfortunately is because we continue to see negative news coming out of that OEM as they are still trying to figure out their future and buyers are still avoiding that franchise in a major way.
Bridget F.: What about top franchises? What are their valuations like?
Erin K.: So we have seen, if you look at the dealer survey that we did, you see that the top franchises, most buyers do not expect or most dealers do not expect their multiple, their valuation to change much in the next 12 months, which really is an indication they feel really strongly about those valuations. One of the things that we are seeing is that buyers are more willing today to pay on proforma earnings, meaning if it's an underperforming top franchise, they'll pay a premium multiple on that franchise because they feel so secure in the valuation of that franchise and the business model of that franchise.
Erin K.: And so that is an exciting thing for anyone who has a top franchise to know that even if it's underperforming, they're going to get paid on proforma. Unfortunately, we can't say the same thing about the lower tier franchises, the second and third tier franchises. Buyers are really unwilling to pay on an underperforming third tier franchise. They'll pay some blue sky obviously, but they're not going to pay a big premium for a franchise that is a second or third tier franchise and underperforming.
Bridget F.: All right. Well, thank you so much for joining us, Erin, and we look forward to talking with you next time.
Erin K.: Thank you, Bridget, so much for having me. And again, I wish you and all your listeners a wonderful holiday season.
Thank you for watching the official new source of the retail automotive industry. This has been a JBF Business Media production.