Q1 in the auto retail industry has come to an end and there has been a lot of speculation as to what the numbers will look like. Well, here to give us an in-depth analysis of 2019's first quarter auto sales is Patrick Manzi, PhD., a senior economist for NADA.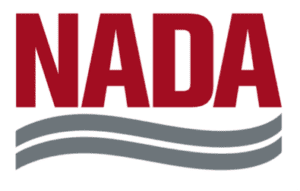 VIDEO TRANSCRIPT: 
Jim Fitzpatrick: Thanks so much for joining us, Patrick.
Patrick Manzi: Oh, happy to be here Jim.
Jim Fitzpatrick: Sure. So what happened in the retail auto industry this March?
Patrick Manzi: This March, it was a continuation of a lot of trends that we've seen. March sales picked up a good bit from the sluggish January and February months that we saw. But still, the quarter is likely to come in down about two to three percentage points from this time last year.
We did start the year off with the government shutdown and some weather-related events that kept customers out of the showrooms. So that's likely the main reason that we're seeing more sluggish first quarter results.
Jim Fitzpatrick: Sure. It's making some dealers nervous, right? We went through a slower January and then February, and now it looks like March. So I think you've got some nervous dealers out there, right?
Patrick Manzi: Oh absolutely. Customers are still out there, and they're making that shift to light trucks from cars and sedans. But dealers may be nervous on the new side because we are expecting sales are going to fall off a little bit. But there's plenty of used vehicles out there that are really fitting the needs of what consumers want, and that's crossovers, pickups, and SUVs. And as we see that payment gap widening between a new and used vehicle, I think a lot more customers or are going to be switching to used, and that's certainly going to be an opportunity for dealers, because they typically have first pick at all of these off-lease vehicles that are coming back.
Jim Fitzpatrick: Yeah. CPO cars are just alive and well out there, and has really added to a dealer's bottom line, haven't they?
Patrick Manzi: Oh absolutely. Yeah. Used cars tend to be a little more profitable than new cars for franchise dealers.
What are some of the key trends for the rest of the year with regard to headwinds and tailwinds, etc.?
Patrick Manzi: Sure. So some of the headwinds we're looking out to, we expect that GDP growth is going to slow this year. We're not going to have the added boost that we got last year from the new tax law. So we expect GDP growth is going to return more towards its long-term trend growth rate around 2%. Consumer confidence has begun to wane in recent months, but it still remains high. So that's a positive, consumers are willing to go out and make those large purchases. And we are also seeing strong and consistent job growth, as well as wage growth that has accelerated in recent months.
And beyond that, the Fed has signaled that they're not going to raise interest rates any more this year. So at least one of the two things that have been driving up those average monthly payments, customers are going to get a little relief there. We're still gonna see payments creep up a little bit because of increasing costs on the vehicle side, but they're not going to have that other leader pushing up costs from rising interest rates.
Jim Fitzpatrick: Sure. There's been some discussion out there in automotive news and other publications that there's been an influx of … or an increase, I should say … in 90-day delinquent car payments out there. Is that a concern?
Patrick Manzi: Well, if you look at the absolute number of people, yes there are more people with delinquent auto loans. But when you put that into the context of the entire automotive lending market space, we've had several years of growth in auto loans, so there've been a lot more auto loans issued. And so just naturally, you're going to have more delinquency. But when you look at it in terms of the share of the total outstanding auto loans out there, in share terms, it's actually down, if not flat.
Jim Fitzpatrick: So it's actually good news, because it means we're doing a lot more business out there, right?
Patrick Manzi: You take a look at Experian's auto market data came out in Q4, you can see that increasingly these loans are being made to more credit-worthy customers, and the share of these new loans that are being made to subprime and deep subprime buyers is actually beginning to fall off.
Jim Fitzpatrick: Have we seen a tightening of credit out there at any of the levels?
Patrick Manzi: Yeah, I think so. I think we are seeing some tightening credit standards, and that's probably happening more on the new vehicle side. A couple of years ago, maybe some customers there on the margin could have qualified for a new vehicle loan, but now as interest rates have gone up, you see a couple of those people forced out of that new vehicle space. But it's still okay because there are plenty of two and three-year-old off-lease vehicles on the lot.
Many of these vehicles … you mentioned the CPO … they're going to have very low mileage, they're going to come with warranties, and they're going to come with the added bonus of being significantly cheaper than a new vehicle.
Jim Fitzpatrick: That's right. And they make more money for dealers at the end of the day, right? Which is a good thing.
Patrick Manzi: Absolutely.
Jim Fitzpatrick: Yeah, for sure. What other indicators do you see? What other economic indicators do you see that could hinder sales for the balance of the year?
Patrick Manzi: We here at NADA are very concerned about the imposition of tariffs on imported autos and auto parts. That would send ripple effects, not just throughout the US auto industry and the global auto industry, but throughout the US economy as well. We had the center for automotive research do an analysis of the impact of those tariffs, and their most recent findings came back with potential to increase the average cost of the average vehicle in the US by $2,750, and it would also result in a million to a million and a half fewer new vehicle sales. So it would be a really big hit for everybody in the country.
Jim Fitzpatrick: Yeah. That's for sure. And I guess this is something that NADA is working on around the clock there in Washington, right?
Patrick Manzi: Oh absolutely. We're in conversations all the time. We're also a little worried about this proposition to close the border with Mexico. I think roughly 37% of all the auto parts in the US come from Mexico. And so customers, even going down to your local neighborhood auto parts store may, if that were ever to happen, you may see shortages, you may see price increases.
But something that's more concerning to me is that within just a few days or maybe a week, auto plants wouldn't have the supply of parts necessary to continue production in the US. It would cause supply disruptions, big ripple effects throughout the economy. So let's hope that that's just some talk from the president, and he doesn't end up closing the border. I think we heard about avocados, but to me, the real big thing is auto production in the US.
Jim Fitzpatrick: Yes, we might be able to live without our avocados for a month or so, right?
Patrick Manzi: Yeah. I think so.
Jim Fitzpatrick: But autos and auto parts, not so much. Right?
Patrick Manzi: Yeah.
Jim Fitzpatrick: So are you sticking to your original forecast of 16.8 million light vehicle sales for 2019?
Patrick Manzi: Yes we are. I was just looking right before I got on here with you, at the Ward's preliminary numbers for March, and it's looking like a year to date SAAR coming in just shy of 16.8, so that gives me confidence to say, yeah, we still expect 16.8 million new light vehicle sales, barring any unexpected shocks throughout the year.
Jim Fitzpatrick: Where do you think the industry will pick up that lost ground in the first quarter to finish at 16.8?
Patrick Manzi: Well, the weather's starting to turn around. Customers are going to get out there, be on dealer lots more now that we're not dealing with all of these big floods and snow storms. So I expect it to pick up more here in the second quarter and the third quarter, just because there's more selling days, a lot more time for customers to get out there and see the inventory.
Are we seeing an increase in inventory levels of new cars on lots?
Patrick Manzi: It's picked up a little bit, and just throughout the beginning of the year, we have seen manufacturers exercising more discipline than before with their incentive spend. It's down about $119 on average per unit, according to JD Power and LMC Automotive. Since they've been a little more restrained at the start of the year, I'd expect that if inventories do get too built up, they can turn on that incentive spend a little more and help move that inventory off the lot.
Jim Fitzpatrick: Great. It seems as though millennials are just beginning to move out of their parents' basement. Are they buying cars?
Patrick Manzi: Well, certainly. We've always said that it's not that millennials are different, but the millennial generation is kind of unique. They're coming out with significant debt loads from school. So you come out and you're already making the equivalent of an auto loan payment on your student debt right out of college. But they're not turning away from cars. It's just taking a little bit longer because of debt and other factors.
And now, as they're getting to be my age, mid-thirties, getting married, you're moving to the suburbs and having children, you've got to have a car. You need something safe to transport your family around in. So we fully expect that as this millennial generation gets into their peak earning years, they're going to start behaving just like every other generation before and going out and buying new vehicles.
Jim Fitzpatrick: So Patrick, it sounds to me like things are pretty good in the car business right now.
Patrick Manzi: Things are pretty good. Sales are going to be a little lower this year, but a 16.8 million unit year is still a very solid year.
Jim Fitzpatrick: That's for sure.
Patrick Manzi: I bet you if you went out and talked to any new franchise dealer, they'd probably tell you the same thing.
Jim Fitzpatrick: Yeah, that's exactly right.
Jim Fitzpatrick: Well I want to thank you so much for joining us on CBT news to share these ideas and concepts and such. So thanks so much. Perhaps we can have you back in a few weeks to see how things are shaking out.
Patrick Manzi: Sounds good, Jim. Thanks for having me.
Jim Fitzpatrick: Thank you so much.
Thank you for watching the official news source of the retail automotive industry. This has been a JBF Business Media production.