Albany County has been experiencing an influx of coronavirus cases and on Oct 10, a dealership in the county voluntarily closed their doors for 10 days when a cluster was identified. DePaula Chevrolet on Central Avenue in Albany was issued the notice on Friday by the health department, according a story published by  the Times Union.
The dealership took swift action in closing the store for a 10-day period starting on Saturday with the intention of re-opening Tuesday, Oct 20. It isn't known at this time whether the exposure was due to an employee or a customer, nor are the number of cases associated with the cluster made public.

Within 24 hours of the notice, DePaula Chevrolet closed their doors and issued a statement. Chief Financial Officer Kathy McCamy said in the statement, "We were among the first businesses in the Capitol Region to mandate the safety guidelines recommended by both the Albany County Department of Health and the national CDC. We are taking this precautionary step to ensure the continued safety of both our customers and employees."
Swift and Actionable Response
The Albany dealership is setting a positive example for their response to the cluster of cases related to its store. They have committed to an aggressive deep cleaning of the entire facility during their shutdown and will step up their ongoing measures to clean and disinfect the building on a regular basis.
It's the ideal response to an outbreak for a dealership, especially in an industry based around interactions between the employees and members of the public where the risk of transmission is relatively high. The store closed all departments – sales, service, collision center, parts and accessories, and detail – to ensure they aren't contributing to the spread of the disease.
What Dealerships Should Do if COVID-19 Cases are Identified
Developing a policy regarding COVID-related cleaning and disinfecting is up to the individual store so long as it complies with state and county mandates. However, dealers aren't left on their own to respond to cases tied back to their operation.
Guidelines regarding COVID-19 exposure are provided by the CDC surrounding how to deal with an exposure in a business. It recommends that areas the sick person was exposed to are closed off for at least 24 hours, then cleaned and disinfected according to EPA protocols. For an employee confirmed to have COVID-19, fellow employees should be informed of their potential exposure confidentially in accordance with the Americans with Disabilities Act. The sick employee should not be allowed back to work until symptom-free.
Employers will need to consult with local health departments to determine if any people who were in close contact with the infected staff need to self-isolate and monitor for symptoms according to the Public Health Recommendations for Community-Related Exposure.
DePaula Chevrolet exercised an abundance of caution and closed for 10 days, going beyond the  requirements listed by the CDC, a responsible and commendable act. McCamy said, "We are in this together and encourage all the businesses in Albany County to take similar steps as needed, until together, we can put the threat of this virus behind us."
---
Did you enjoy this article from Jason Unrau? Read other articles from him here.
Be sure to follow us on Facebook and Twitter to stay up to date or catch-up on all of our podcasts on demand.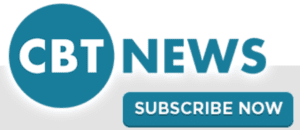 While you're here, don't forget to subscribe to our email newsletter for all the latest auto industry news from CBT News.