Today's Featured Interview: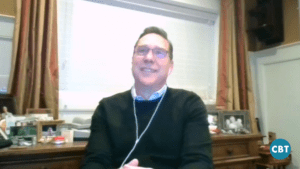 How car dealers can serve customers in a modern retailing environment – Ron Frey
With the acceleration of digital retailing, car shoppers have drastically changed how they interact with the dealership. Industry expert Ron Frey, principal of RL Frey calls this transformation, the "modern retailing" experience. In this segment, anchor Jim Fitzpatrick speaks with Frey about how online retailers, such as Vroom and Carvana, have mastered modern retailing in a seamless transition with consumers. Watch the full segment here.
Top Headlines:
Amid the industry-wide chip shortage, major Taiwanese chipmakers say they are willing to prioritize supplies for automakers. The chip shortage has strained many production lines causing another snag in rebuilding new-car inventories at dealerships. Economics Minister Wang Mei-Hua told reporters that chipmakers are willing to support the government's request for auto chips, aiding production in the U.S., Europe, and Japan.
Fiat Chrysler Automobiles has agreed to pay a $30 million fine to settle a criminal investigation. The automaker, now part of Stellantis, pleaded guilty to one count of conspiracy in violating the Labor Management Relations Act. For more than a year, FCA executives have been part of a corruption scandal involving the United Auto Workers Union. The investigation led to more than a dozen convictions and revealed that both union leaders and auto executives broke federal labor laws, stole union funds, and received bribes and illegal benefits. FCA's settlement comes only a few weeks after the automaker completed its merger with PSA Group to become Stellantis.
Volvo USA is giving football fans a chance to win a new vehicle. The company is once again launching its "Volvo safety Sunday" campaign on Super Bowl Sunday with $2 million worth of cars on the line for the big game. In the event either team scores a safety during the game, Volvo will give away $2 million worth of new Volvos for participants who visit volvosafetysunday.com and design any trim and color available in the U.S. If a safety occurs, participants could win the car they designed. The Super Bowl will take place on February 7, featuring the Kansas City Chiefs and the Tampa Bay Buccaneers.
This week, Nissan confirmed that all of its new vehicle offerings in key markets would be electrified by the early 2030s. The all-electric vision coincides with the company's goal to achieve carbon neutrality by 2050. New battery innovations will encompass markets in China, Japan, the United States, and Europe. In a statement, Nissan CEO Makoto Uchida said, "We're determined to help create a carbon-neutral society and accelerate the global effort against climate change."
News & Opinion: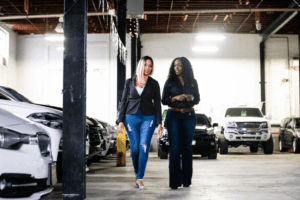 Four tips for independent dealers to thrive in 2021
According to a recent Cox Automotive Dealer Sentiment survey, independent dealers have had a more challenging time than franchised dealers. On most of the benchmarks, including sales and customer traffic, independent dealers trended lower than their counterparts. This year may bring more solutions to the problems associated with the fallout of the COVID-19 pandemic. Nevertheless, many of the issues will continue into this year—and possibly beyond. OEM support and their connections with franchised dealers can lead to this group having an easier time over independent dealers. How can you, as an independent dealer, use your resources to compete and thrive? Check out our tips for how you can navigate the complexities of 2021. Read More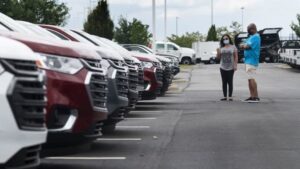 New vehicle sales start the year strong in January
After a year of political division, the spread of a virus worldwide, and a vaccine program that's off to a slow start, January 2021's auto sales forecast is rosier than one might expect. J.D. Power's U.S. Automotive Forecast projects that the first month of sales this year will be an increase of 1.8 % over January 2020. For anyone keeping track, that's comparing this January's mid-pandemic sales to a pre-pandemic month and forecasting an increase in retail sales volume. When adjusted for selling days – this January has one less – the sales increase rises to 6.1%. Read More
---
Did you enjoy today's automotive newscast? Please share your thoughts, comments, or questions regarding this topic with host Jim Fitzpatrick at jfitzpatrick@cbtnews.com.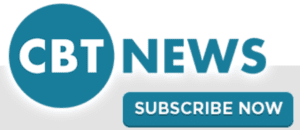 Be sure to follow us on Facebook and Twitter to stay up to date or catch-up on all of our podcasts on demand.
While you're here, don't forget to subscribe to our email newsletter for all the latest auto industry news from CBT News.