Today's Featured Interview: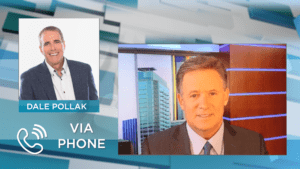 Dale Pollak discusses current market conditions and new projects from Cox Automotive
On today's show, we're pleased to welcome back Dale Pollak, founder of vAuto and executive vice president of Cox Automotive, to discuss the state of the automotive industry and the launch of ProfitTime 2.0. While dealers had a remarkable year despite uniquely challenging circumstances, Pollak reminds us that these market conditions will be short-lived. Reduced mass transit usage, unprecedented stimulus money, and lower-household expenses all contributed to an uptick in car sales. However, Pollak cautions dealers that this is not the new normal, this is a one-time event. Watch the full segment here.
Top Headlines:
Stellantis has no plans to drop any brands or cut any jobs as part of its business strategy. According to CEO Carlos Tavares, the newly formed company plans to keep all 14 brands and utilize them to tap into the EV market. According to Tavares, Stellantis plans to expand its 29 electrified vehicles to 39 electric models by the end of the year. By 2025, the company plans to have an electrified model of all new vehicles. The merger between FCA and PSA Group was originally announced in December of 2019 but took more than a year to pull together due to negotiations and the pandemic. The merger created what is now the fourth-largest automotive manufacturer in the world.
EV start-up Rivian has raised $2.65 billion in a new funding round. The investment round was led by funds and accounts advised by T. Rowe Price Associates. Since 2019, the company has raised about $8 billion. The electric start-up is backed by major companies such as Amazon and Ford Motors, and the new funding moves the company closer to the production of an all-electric pickup and SUV. As funding continues to come in for Rivian, the company is in a good position to bring the first all-electric pickup truck to the market this summer.
Chevy is partnering with Disney to reveal its latest EV. The all-new Chevy Bolt EUV will make its debut on February 14th at Disney World. The 2022 Chevy Bolt EUV will be GM's first all-new battery-car since 2016 when the Bolt hatchback was introduced. The arrival of the Bolt EUV marks the start of a broader roll-out of GM battery-electric vehicles that will see 30 new models hit global showrooms in the next five years.
Mercedes-Benz unveiled a new electric compact SUV this week. The all-new EGA is expected to take on rival Tesla, as Daimler looks to offer more zero-emissions vehicles to consumers. The EGA is the first of several electric models Mercedes plans to launch this year.
News & Opinion: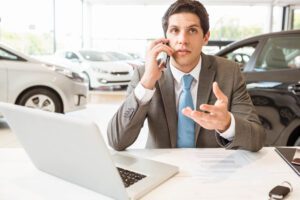 New and trending phrases customers are saying to auto dealers
The pandemic has shaped how customers are communicating with car dealerships. That's not just in methodology, like preferring text messages to emails or phone calls, but in the words they speak in conversation. Gubagoo is a leading provider of digital retailing, conversational commerce, chat, and messaging solutions for auto dealers which has analyzed nearly 20 million chat conversations between consumers and dealers to demonstrate the differences. Their analysis compares trends in phrases between 2019 and 2020 to come up with the terms that have both never been seen before as well as those with exponential growth year over year. Read More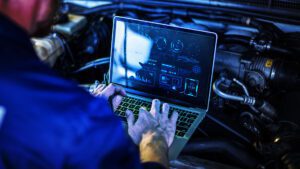 AI in the automotive industry: Handle with care
The auto industry is quite familiar with AI as it relates to automobile safety. Driver assistance technology AI will work at protecting consumers from almost every type of distracted driving. Unfortunately, as evidenced by autonomous driving systems crashes, AI makes mistakes. People are overlooked, cars are missed, and accidents happen. Many are even deadly. Another danger that occurs is the loss of knowledge and ability. With automotive safety, drivers no longer feel the need to check over their shoulder when backing up because of RCTA, for example. The dependence on AI becomes a crutch, and it can be a dangerous one. Read More
---
Did you enjoy today's automotive newscast? Please share your thoughts, comments, or questions regarding this topic with host Jim Fitzpatrick at jfitzpatrick@cbtnews.com.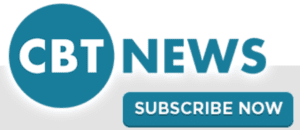 Be sure to follow us on Facebook and Twitter to stay up to date or catch-up on all of our podcasts on demand.
While you're here, don't forget to subscribe to our email newsletter for all the latest auto industry news from CBT News.