Today's Featured Interview:
Facebook's Bob Lanham discusses 2021 marketing trends and what's next for the platform
2020 has been an unforgettable year for the automotive industry for a variety of different reasons. As we look back on the year in automotive retail, we want to hear from Bob Lanham, who shares a unique perspective on the industry from his position as head of automotive retail at Facebook. Today, Lanham discusses the end of the year and the new offerings Facebook recently rolled out for car dealers. Watch the full segment here.
Top Headlines:
Tesla was officially added to the S&P 500 yesterday. Despite the excitement of the company being added to the index, the EV maker made a rocky debut as Tesla shares were down 4% on Monday after closing at a record high of $695 on Friday. Many market experts believe that a new outbreak in COVID-19 cases had a significant impact on the drop in shares. Tesla's stock surge in 2020 has put its market value at $660 billion, making it the sixth most valuable publicly listed U.S. company.
GM and Ford will not mandate employees to receive COVID-19 vaccinations despite the equal employment opportunity commission saying employers can require their workers to do so. Employees in office locations and manufacturing plants will not be required to receive the vaccine to return to work. On Friday, United Auto Workers President Rory Gamble said he believes that none of the union's 400,000 members should be forced to receive COVID-19 vaccinations, but he also encouraged workers to voluntarily vaccinate themselves. Both Detroit-based automakers are making preparations for employee distribution but have not released any insight regarding their plans.
Nissan is planning to roll out a nationwide online car-shopping platform by spring of 2021. The company plans to ride the growing wave of digital retailing into the post-pandemic era. The new platform, called 'Nissan@home,' will allow customers to shop for vehicles, schedule test drives, complete paperwork for purchase, and schedule delivery without having to leave the comfort of their own home. Nissan expects the majority of its 1,074 dealers to sign up for the program, which will cost $1,980 a month.
Volkswagen is bracing for a major production disruption that threatens inventory worldwide. The world's largest automaker is preparing to adjust its first-quarter manufacturing plans due to a shortage of semiconductors, according to an email statement. While VW hasn't given any specific figures on how many vehicles could be affected, sources close to the situation believe it could be in the low six-digit range. The supply-chain issue could derail the automaker's plan to ramp up production after the COVID-19 pandemic cut into a large segment of operations in 2020.
News & Opinion: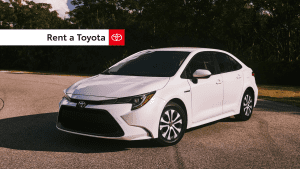 'Rent a Toyota' re-launches to dealers nationwide, powered by Dealerware
Bucking the traditional dealership model, Toyota Motor North America is re-launching a consumer-direct vehicle rental program for its dealers powered by Dealerware. Known simply as Rent a Toyota, the revamped rental program software was piloted over several months by dealers with incredible success and is now available for the complete Toyota network. With the new software, participating Toyota dealers can complete "mobile-first, one-minute rental contracting". It provides reports and analytics, dealer support, and automated cost recovery to make renting cars a profit center rather than a cumbersome burden. Read More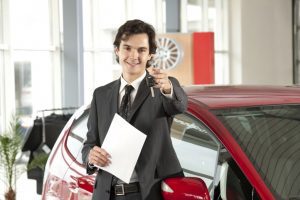 What is your top fraud concern in a COVID environment?
Masks are on at dealerships nationwide, and not just in terms of PPE. For automotive dealers working hard to restart and gain momentum during the COVID-19 era of car sales, the more telling mask just might be the kind that fraudsters use to disguise their intent. From shutdown to start-up, from chaos to a controlled and clean retail experience, the hidden danger isn't just the Coronavirus, it's also identity theft. It's a growing concern among dealerships: in a recent survey by Automotive News, 50% of dealers surveyed said that confirming a customer's identity was their top fraud concern, more so than verifying employment or even background checks. Read More
---
Did you enjoy today's automotive newscast? Please share your thoughts, comments, or questions regarding this topic with host Jim Fitzpatrick at jfitzpatrick@cbtnews.com.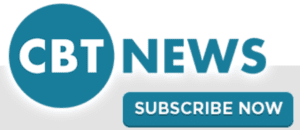 Be sure to follow us on Facebook and Twitter to stay up to date or catch-up on all of our podcasts on demand.
While you're here, don't forget to subscribe to our email newsletter for all the latest auto industry news from CBT News.