Among auto enthusiasts, there are few names as legendary as Carroll Shelby, a pioneer in vehicle performance. Over the years, Shelby's accomplishments include helping Ford win at Le Mans, converting a humble Dodge into a pocket rocket, and taking ordinary Mustangs to new heights. Although Shelby died in 2012, his legacy and spirit live on in advanced vehicles ready for the track or the road. 
Shelby's early years
Born in Texas in 1923, Shelby's love for speed began early. As a school-aged child, he would watch dirt track races, which led to time behind the wheel as a teenager. But automobiles weren't Shelby's only love, as college offered study in aeronautical engineering.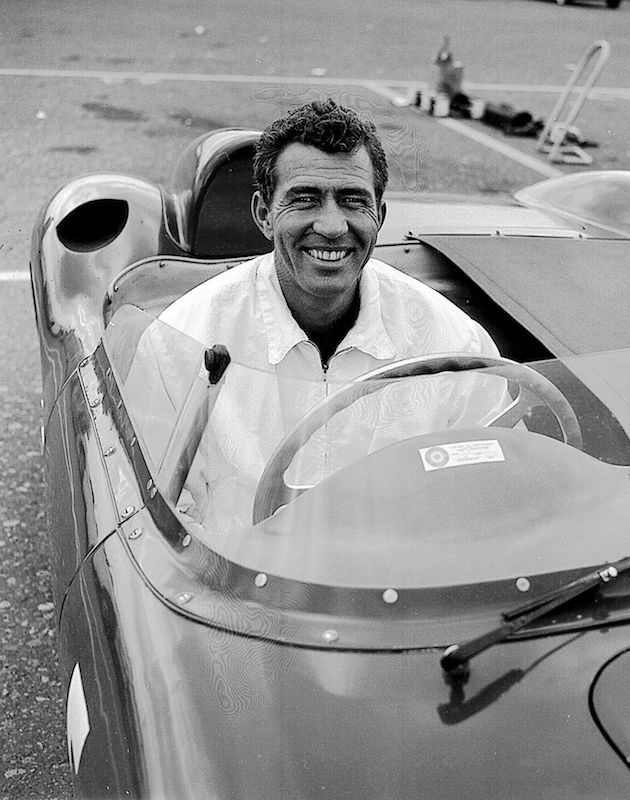 However, his education was cut short as Shelby joined the US Army Air Corps (the forerunner of the US Air Force) and entered pilot training weeks before the Pearl Harbor attack. During World War II, Shelby specialized in flying bombers, including the B-29 Superfortress.
Shelby entered the 1950s with a string of amateur race victories, but his efforts turned professional as the decade progressed. In 1959, Shelby capped off his racing career as a co-victor of the 24 Hours of Le Mans. Shortly after, a congenital heart defect caused Shelby to give up the contests.
Getting into the car business
With competitive driving off the table, Shelby applied his automotive skills to developing custom race and sports cars. He sourced chassis from the UK and V8 engines from Ford, which led to the iconic Shelby Cobra in 1962. Subsequent years saw more horsepower and the launch of the storied Shelby AC Cobra 427 in 1964, a car still in production.
Shelby's cars were also enjoying racing success, which caught the attention of Ford and its efforts to enhance the GT40. This led to Shelby's first major automaker collaboration and Ford sweeping the podium at Le Mans in 1966. 
Shelby and his Shelby-American enterprise then moved on to a partnership with Ford to launch the Mustang Shelby GT350 in 1965 and the Shelby GT500 in 1967—vehicles that remain some of the most sought-after automobiles. But, things began to cool with Ford soon after (the automaker continued to produce Shelby-branded vehicles under license). 
At the request of Lee Iaccoca, Shelby got involved with adding performance credentials to the Dodge lineup in the 1980s. The efforts included the notable Omni GLH (Goes Like Hell), an econobox turned into a hot hatch and Shelby versions of the Charger subcompact fastback. 
The 1990s continued Dodge-Shelby collaborations, ranging from licensing arrangements to full-on modification cars from Shelby-American. But Shelby wanted to put his own stamp on something as the new century approached. So, he developed the Series 1 roadster, the only car to be created from the ground up by Carroll Shelby. 
It's a car described as part Ferrari Daytona and part Chevy Corvette. Instead of turning to a familiar source (Ford or Chrysler) for an engine, Shelby tapped the V8 from the Oldsmobile Aurora. But, a string of planning and production blunders led to only 249 being built, all 1999 models, according to the Complete Book of Shelby Automobiles. The Series 1 remains under-loved among collectors, with resale values far below more desirable Shelbys.
Still smarting from the Series 1 fiasco, Shelby began the 21st century with numerous Ford-related projects, all based on the Mustang. These efforts included a resurrected Shelby GT500 that was last built in 1970 and a Shelby GT-H collaboration with Hertz inspired by the Shelby GT350-H "Rent-a-Racer" from the 1960s.
Shelby's continued impact on the auto industry
Shelby's death hasn't stopped his influence on the car industry. Horsepower junkies can still walk into a Ford showroom and order a Shelby GT500 (at least until November 2022, when the automaker shuts down Mustang production to prepare for the arrival of the seven-generation as a 2024 model). Ford also offered a Shelby GT350 from 2016-2020. Ford hasn't announced plans for a Shelby version of the new S650 Mustang, but a 2025 or 2026 edition won't be a surprise.  
The Shelby tradition also continues through Shelby American, a Nevada-based vehicle modification firm. Buyers with six figures to spend can choose from several adapted Ford Mustangs and F-150s, including the Shelby Super Snake and Shelby Raptor. Under the Heritage line, the company offers a series of continuation cars that hearken to the early days of Carroll Shelby.
---
Did you enjoy this article? Please share your thoughts, comments, or questions regarding this topic by connecting with us at newsroom@cbtnews.com.
Be sure to follow us on Facebook, LinkedIn, and TikTok to stay up to date.
While you're here, don't forget to subscribe to our email newsletter for all the latest auto industry news from CBT News.