Consumers across all industries prefer to interact with a human rather than participate in an automated process, according to a GCS press release.  As high as 70 percent of American consumers would be "less likely to use a brand if customer representatives are unavailable". From chatbots to phone systems, it's clear that most shoppers prefer to deal face-to-face with someone.
However, when processes aren't completed as necessary by a person, it leaves a gap in the customer experience that could contribute to customers defecting to another provider. Service advisor walkarounds are an example of that. Virtually all automotive service trainers have a module on walkarounds because, simply put, they aren't getting done often enough.
The value of vehicle inspections is well-documented also. For each service advisor to improve their average dollars per RO by just two-tenths through upselling can improve the service department's bottom line by as much as $5,000 per month, per advisor. It's imperative that inspections are completed.
Automate Your Inspections
When inspections just aren't happening frequent enough or well enough, it might be because of time constraints or lack of employee engagement. Companies like UVeye have developed technology that takes the walkaround or pre-inspection out of the service advisor's hands to free up their time.
A drive-through AI-powered scanning system, high-resolution images are captured of the undercarriage, the wheels and tires, and the body, precise down to under a millimeter. According to UVeye, their systems can analyze a vehicle travelling at over 18 miles per hour (30km/h) and produce an immediate report.
Automated inspections might seem like the ideal procedure for auto dealers in the service department as a walkaround is a way to build trust and make additional sales. But perhaps automation not only fills in that gap but enhances the customer experience while doing it. 
Improve Recon Processes and Wholesaling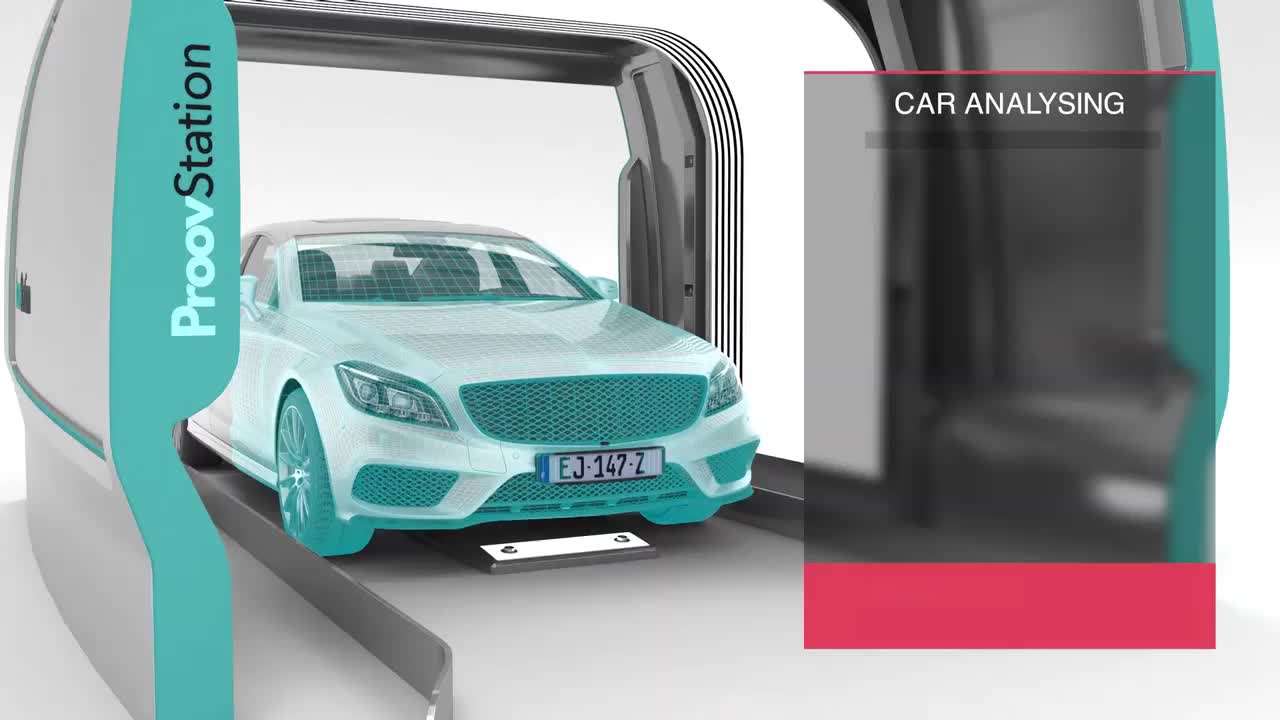 Automated inspections can be used for much more than service departments too. For example, it can take an average dealer seven days or more to recondition a car for the pre-owned lot. Not only is that time valuable for turning over working capital, but it indicates that dealers are finding unexpected issues that need to be repaired prior to being offered for sale.
A car that arrives from auction or on trade can be immediately scanned, letting the used car manager make an informed decision about the vehicle's condition prior to initiating the recon process. It can save money on recon costs and days or weeks sitting idle in the service department or body shop. The inspection can also filter out vehicles that are better sent to auction or wholesaled.
Develop Customer Trust
Compared to a carbon-copy paper checklist in the service department or even a digital checklist filled out by a service advisor in the drive, automation offers an opportunity for customers to let their guard down. Rather than being 'sold' on repairs, they can clearly see the defect, leak, or tire wear that needs to be addressed in high-resolution photos of their car. There's no reason not to trust the machine, and it can improve relations with consumers as well as sales penetration.
For sales departments, automated inspections can be illuminated when working a deal. It can be used to show customers the undercarriage of a used car they're looking at, adding an unprecedented level of transparency. An inspection is necessary for an accurate trade-in valuation, and the used car manager can see what they're getting into before solidifying an offer.
Clearly, customers want to interact with people during their visit to the dealership for sales or for service. But it's likely that complementing the human aspect with automation will not only increase profit, but it will earn the customer's trust even more.
---
Did you enjoy this article from Jason Unrau? Read other articles from him here.

Be sure to follow us on Facebook and Twitter to stay up to date or catch-up on all of our podcasts on demand.
While you're here, don't forget to subscribe to our email newsletter for all the latest auto industry news from CBT News.