Linking the automotive industry together allows the community to better share news, practices and everything in-between. Helping to take that connectivity and knowledge to new highest while providing helpful content to all automotive professionals across the nation via an online platform and podcast is David Villa and David Cribbs of Auto Dealer Live.
Auto Dealer Live was envisioned and created six years ago and has grown rapidly in both popularity and range of content. Fast forward to today, the once marketing company has partnered over the years with multiple industry leaders and has developed a healthy structure that supports their live show and podcast. Within their live broadcast, you experience a healthy dose of car guys sitting around talking about the hot topics alongside industry leaders.
The team has put a heavy focus on making sure they stay connected to everything trending and affecting the automotive industry. Because of their boots on the ground approach, CBT News was wondering if there was anything in specific that could cause major concern from what they have seen and their answer was not shocking, "it comes down to used cars, that's such a huge pain point for dealers." says, Villa.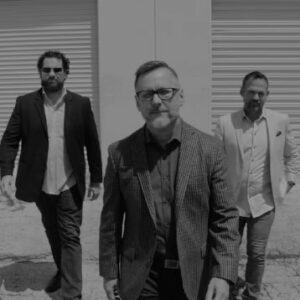 According to reports, It's projected that Three-and-a-half million used vehicle will be coming into the marketplace off of lease this year. "I think that dealers are truly concerned about that." Cribbs adds before going on to say, "One of the things we know in this business is that we have been riding a wave, and anytime you're riding a wave, you're cautiously optimistic it's going to continue, but I think smart sealers are also preparing at the same time."
Due to their background in marketing, we had to ask their opinions of the rapidly changing marketing work for within retail automotive and where we can expect to see it heading. One thing that they both agreed on is how there is a lot of efforts and money being allocated for marketing campaigns, yet, there is a lack of focus on training efforts and they both view this to be an issue. "You have two products as a dealer, you have your actual vehicles and then you have your personal they are the other product. And you have to focus just as much on each one, probably more personal." Cribbs explains to CBT News.