Manufacturers film car commercials with big-name talent. Think Matthew McConaughey behind the wheel of a Lincoln during the Superbowl intermission. But it's well known that these types of ads are about brand recognition more than anything, an option to focus on the overall feel consumers can expect. Rarely do manufacturer commercials result in a car sales spike whenever they're played, and there's likely no effect on a dealership's phone or website traffic after an ad plays across the TV.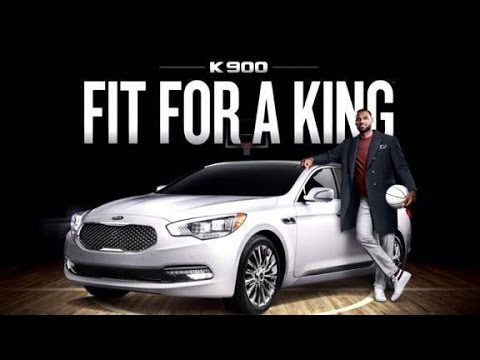 Then comes the co-op dollars from the manufacturer. Whether a dealership chooses to use this funding for flyers, online ads, TV or YouTube commercials, or other forms of media are up to the dealer, but commercial spots are becoming a less popular choice.
But it begs the question, are dealership commercials an effective marketing tool? What is the purpose today?
The market penetration with commercials
According to Statista, around 44% of households in the US still have a cable TV connection with FOX News as the leading cable network. Precisely placed, commercials get before the eyes of your customers, of that, there is no doubt.
That's despite a significant slide from around 76% of US consumers in 2015. Cord-cutting is a practice for households in the nation, but the exodus has leveled off in the past couple of years.
What does that mean for dealerships creating commercials? The viewers are present, sitting on the couch or at their computer, seeing ads. If your message is clear and compelling, it can influence the consumer.
What should the purpose of a commercial be?
 The sales pitch for car commercials always focuses on a few key messages. It's about sales, service, and selection, and not necessarily in that order. For co-op spend, the dealership has to keep the message concise, fitting into the narrow criteria for compliance. That's particularly difficult right now with some dealerships sitting on single-digit new car inventory and a healthier supply of used cars.
One compelling focus right now centers around customer retention and acquisition for driving service department profits. By letting consumers know in a creative way that your store is the best choice for keeping their cars in great shape, it can help build your store's image and diversify the clientele you attract.
The co-op budget is a great way for advertising to be cost-effective, but it's not the be-all-end-all for TV commercial spending. While a dealer commercial can help drive traffic for a new car sale, it's way more effective as a tool for visibility. An image of a polar bear wearing a scarf and drinking a bottle of pop is immediately associated with a Coca-Cola ad. A streamlined checkmark is tied to the Nike brand. These images don't sell a product but create brand recognition, which might be the most powerful thing a dealer can do with their commercials.
Develop an image that locals will immediately associate with your store or dealer group. It could be a slogan, a style of a car ad, a polished and professional look, a slapstick comedy-type of commercial, or anything else that differentiates your dealership from the rest.
When customers can identify your store by something that has nothing to do with a car and without its name being mentioned, the advertising has been successful. Imprint the store's slogan or image into their brain so when they need a vehicle, service, collision center, or parts, your dealership is the first one that comes to mind in a positive light.
Although TV viewership is lower than it has been for decades, there's an excellent case for using TV spots, whether it's out-of-pocket or co-op dollars. That's only if the messaging is done well.
---
Did you enjoy this article from Jason Unrau? Read other articles on CBT News here. Please share your thoughts, comments, or questions regarding this topic by submitting a letter to the editor here, or connect with us at newsroom@cbtnews.com.
Be sure to follow us on Facebook and Twitter to stay up to date or catch-up on all of our podcasts on demand.
While you're here, don't forget to subscribe to our email newsletter for all the latest auto industry news from CBT News.