In the past, all someone needed was a set of wrenches and a little aptitude to become a mechanic. With zero formal education, backyard tinkerers were able to turn their passion into a successful career.
But that's no longer the case. Today's cars are so complex that mechanics, now referred to as automotive technicians, need to be part IT professional to work on them. What's more, because technology is advancing so rapidly, autoworkers will need to be even savvier to survive. Post-high-school education will be key for technicians to succeed in tomorrow's economy and automotive landscape.

In other words: The industry is changing—in a big way. And the very definition of an automotive technician is changing along with it.
Technicians are Already Working on the Cars of Tomorrow
If you think self-driving vehicles are decades away, think again. Even entry-level cars, such as the 2018 Toyota Corolla, offer some level of autonomy.
Like many modern vehicles, the Corolla uses advanced driver assistance systems (ADAS) to automate part of the driving experience. For example, the sedan has lane-keeping assist and automatic emergency braking. Both features operate a portion of the vehicle (without driver input) to provide a degree of autonomy.
The Society of Automotive Engineers (SAE) defines six levels of vehicle autonomy (the lineup starts at level zero, rather than one). Each consecutive tier adds a higher degree of self-driving capability.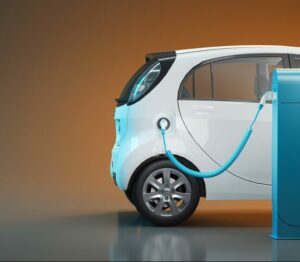 Getting back to the Toyota Corolla; it's classified as having Level 1 Autonomy. Other cars, such as the Tesla Model S and the Cadillac CT6, have level 2 autonomy. These vehicles can steer, brake, and accelerate on their own.
Technicians are already working on Level 1 and Level 2 autonomous cars. Plus, they have to deal with hybrid and electric vehicles as well. Electrification is no longer limited to snazzy Tesla roadsters and odd-looking Prius hatchbacks. Quite the opposite: Even gas-guzzling trucks are now getting an electron boost.
The 2019 Ram—available with mild-hybrid e-Torque assist—is one example. Admittedly, the big truck isn't a full hybrid like, say, the Prius. But it does have an electric motor/generator that adds power assist, as well as automatic engine/start-stop.
Today's automotive technicians are troubleshooting and repairing these highly advanced vehicles on a daily basis. Fixes often involve installing software updates and diagnosing computer networks. Indeed, these tasks are not the work of a "grease monkey."
What the Future Has in Store
No, you can't take a nap behind the wheel of a self-driving car—yet. Though that capability is getting closer, as more and more pre-production autonomous vehicles hit the road. Companies, such as Waymo, which is owned by Google's parent company, Alphabet Inc., have self-driving cars that have traveled millions of miles.
Electrification is also moving to the forefront. Nearly every automaker plans to add more hybrid and electric vehicles (EVs) to its lineup within the next few years. Volvo and some other brands promise to take things even further by electrifying their entire fleet in the near future.
Of course, more electronics mean more lines of programming code. Even today, the number of software-related vehicle problems is staggering. Automakers release countless technical service bulletins (TSBs) aimed at addressing software "bugs". It's clear that re-flashing and repairing automotive computers, referred to as modules, is going to become the focus of future repair work.
The demise of brick and mortar repair shops is another change that lies ahead. Some current vehicles can receive over-the-air (OTA) software updates—a trend that will undoubtedly increase in the future. That, of course, will mean fewer trips to the repair shop.
When a flesh-and-blood mechanic is required, they will likely be dispatched to the customer's destination of choice (home, work, etc.). Consumers may only need to bring their car to a physical repair facility for major work that requires a hoist.
How the Industry Can Adapt to a Self-Driving, Electrified Future
There needs to be a shift in mindset—starting at the secondary education level—to prepare for the future of automotive repair. Far too many trade schools still focus on fixing mechanical components rather than electronics and computer controls.
That's not to say mechanical parts are going away completely. Greasy bits, such as wheel bearings and control arms, will play a role in automotive repair for the foreseeable future. But eventually, they will become secondary to software patches and electrical diagnostics.
And the automotive repair business needs to be ready. There's already a nationwide technician shortage, and the situation isn't going to get any better without change. The industry needs to make a lot of modifications if it wants to attract bright young minds. Otherwise, those individuals will go into a better-paying field, such as the tech industry.
Pay is one place to start. On average, technicians make just $41,097 a year. Plus, they have to buy their own tools, which cost tens of thousands of dollars. They also work under an oddball flat-rate pay system that compensates for each job, rather than hours worked.
The auto industry is also seen as less-than-glamorous. As such, tech-savvy young people want to get into the tech industry—not the auto industry. Something has to be done to change the false perception that only uneducated people work on cars. No one who's uneducated could fix one of today's cars, let alone tomorrow's.
The auto repair industry has some serious work to do if it wants to keep knowledgeable technicians on the payroll—and consumers on the road.