The retail industry has been relatively stable for decades. Small retail stores and chains could be profitable by maintaining low overhead in malls, but that's predicted to change in the next year. Retail consultant and former executive at The May Department Stores, Jan Kniffen, expects that a full third of America's malls will permanently close by next year.

It's something Kniffen has seen coming for a long time. Previously, his estimation was that one-third of retail malls would close by 2030 but the pandemic shutdowns and sudden influx to online retail has forced an adjustment. On CNBC's 'Squawk Box', Kniffen said, "The mall has been losing ground for a long time, now it's losing ground faster. I expect we are going to see at least 20 percent of the inside of the mall go. I expect a third of the malls go a lot sooner than we thought."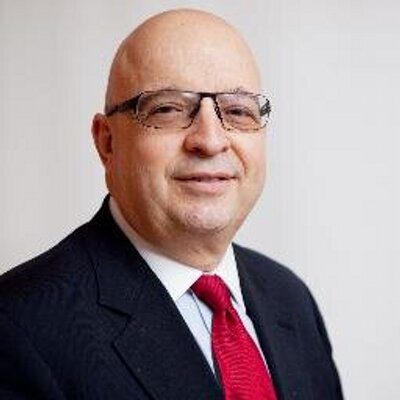 Jan Kniffen's prediction shouldn't come as a surprise for anyone in retail. On coronavirus fears and shutdowns, America's largest online retail site, Amazon, posted a 26 percent first-quarter increase in sales year over year. Those are sales that would've likely gone to bricks-and-mortar retailers but customer sentiment had changed.
And that trend is expected to continue. In 2020, 69 percent of Americans have shopped online. By 2023, it's forecasted that 91 percent will be online shoppers due to convenience and availability.
But what does that have to do with America's auto dealers?
Dealerships Need to Adapt to the 'New Normal'
For the auto industry, the new normal involves the availability of convenience features that have either been introduced or have become mainstream due to the pandemic recovery. That includes the option for online purchasing without a visit to the dealership's showroom as well as door-to-door pick-up and drop-off services.
Smaller dealerships may be able to survive using their former techniques of family-style customer service of knowing their customers by name and discount pricing. But to thrive, it requires more. A small dealership may have trouble staying relevant with an increasingly technological society, and they may even have trouble making transitions to online retail the manufacturer makes mandatory in the future.
Medium-sized and large dealerships and dealer groups are not exempt. In today's automotive industry, there are auto makers who aren't in a positive financial position. While it's unlikely that major OEMs will disappear, smaller sister brands might not make the cut during restructuring.
During the Great Recession, America witnessed Saturn, Hummer, Mercury, and other nameplates get wiped from the roster. Just like in a mall, if a dealer group has a particular OEM disappear, it will take an increased effort from the remaining brands to pick up the slack. 
Related: Brian Pasch Discusses How to Step Up Your Dealership's Digital Retailing Offerings Today
Focused On Forging Ahead
Dealerships individually can't influence a carmaker's ability to survive or not, but the store can position itself for the new normal. An emphasis should be put on determining what sales methodologies their community best connects with, and the sentiment they have for sales and service.
Even if their current client base doesn't lean heavily towards online retail options at the moment, it's critical to have the option in place. America's retail industry is moving more and more toward online services, despite the fact that the majority of retail sales are still in physical stores.
Whether for 5 percent or 33 percent of a dealer's car sales, it's important to see indicators in other industries and adapt strategies to thrive. No one wants to see a third of car dealers close, ever.
---
Did you enjoy this article from Jason Unrau? Read other articles from him here.
Car Biz Today, the official resource of the retail automotive industry.

Be sure to follow us on Facebook and Twitter to stay up to date or catch-up on all of our podcasts on demand.
While you're here, don't forget to subscribe to our email newsletter for all the latest auto industry news from CBT News.