During our time at the NADA Show 2018, Force Marketing talked with CBT News about how dealers can make sure they are getting a start to finish marketing campaign and how they want to make sure their team is there for the dealer well after they identify driver leads. To learn more we met with Jonathan Thompson and Cody Tomczyk, both Vice Presidents of Sales with Force Marketing.
Dealerships seek out marketing agencies to build campaigns in hopes it will drive sale leads and or service appointments, and that is where many of the marketing agencies stop, Cody and Jonathan tell CBT News.
Force Marketing goes above and beyond just producing leads. They want to make sure that their attention to your dealership goes beyond that. With a high touch model, they are able to learn more about the driver, kind of sale or service and ultimately how they were the right type of driver the dealership was looking for.
The ultimate goal of any campaign is to drive more sales of vehicle and service appointments. The team at force knows that their consultant approach sets them apart. They are ready to pivot in the campaign if needed as they follow the whole process to ensure leads are being taken in and handled in the right way that increases the matrix.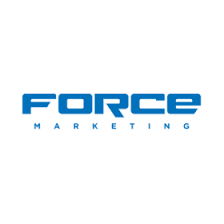 Force Marketing wants to remove the pressure for dealers and provide them more time to focus on what they can do best and that's what they focus on. Their true consultant approach allows a strong marketing partnership with the dealers. In addition, Their technology has the capabilities to create a frictionless experience for any consumer that allows a stress-free, fast and seamless experience.
In 2018 the Force Marketing team is looking forward to taking in all the data that the evolution of technology has produced and target the shopper that is eager and ready to buy, even if they have not reached out in some time, their technology will be able to efficiently identifies the eager buyers that are ready to make a sale.