Welcome to this episode of The Friday 5 with Steve Greenfield, Founder and CEO of Automotive Ventures, an auto technology advisory firm that helps entrepreneurs raise money and maximize the value of their companies.
I've got exciting news to announce this week, as we're launching the Automotive Ventures DealerFund to help auto dealerships navigate through the next decade of unprecedented change, invest into, and participate financially in the AutoTech startups they help to grow. 
After 22 years in the industry, it's become increasingly clear to me that automotive is going to experience more change in the next 10 years than it's experienced in the past 100. The rate of change seems to only be accelerating. 
At this point in my career, I've probably met with over 500 dealership principals, and I'm witnessing a new emerging generation of owners who are much more technology-native, who view accessing new tech as a source of competitive advantage. 
After now running an early-stage Venture Capital fund for a year we asked ourselves: what if the investors in our fund represented a critical mass of the most progressive dealership locations, the very customers of the technologies in which we aim to invest? And then work closely with these investors to understand their biggest challenges and needs? This would provide us with a unique advantage to identify which companies to invest in, and position us to help those companies be adopted by thousands of the most influential dealerships across the industry. 
In terms of the ideal investor for this new fund, we are really looking for the multi-rooftop franchise dealer who views embracing early-stage technology as a source of competitive advantage. They're generally early adopters. Thought leaders of their 20-groups. They understand that there are significant changes coming to the industry and believe that embracing technology can help prepare to weather these changes. 
If this sounds like you and you'd like to find out more, let me know. I look forward to working with you to bring the new Automotive Ventures DealerFund to market.
The biggest news of the last week, and it may prove to be the biggest news of this year, is that KAR Global has agreed to sell all 56 of its ADESA physical auction locations in the U.S. to Carvana for $2.2 billion dollars in cash, moving 4,500 current ADESA and KAR employees over to Carvana once the deal closes.
Carvana would also have exclusive use of the ADESA.com marketplace in the U.S.
This is a very bold (and surprising) move for Carvana.
As a result, Carvana greatly increases their physical footprint from the current 15 Inspection & Reconditioning Centers. Vehicle throughput should no longer be an issue for the company.
They also now have locations within a 200-mile driving distance of 94% of the U.S. population. This will greatly reduce logistic issues for the company.
This deal should fast-track Carvana's efforts to convince commercial sellers to try the Carvana platform. Remember that Carvana and Hertz announced a partnership last year, where Hertz will list vehicles on Carvana. Commercial sellers should be attracted by the prospect of achieving retail prices when they list their vehicles on Carvana.com.
In addition, Carvana has been testing a dealer consignment model for a couple of years, with very limited traction. They will now have relationships with thousands of dealers and see millions of dealer consignment cars per year. It'll be relatively easy for them to ask selling dealers if they want to list their vehicles on Carvana.com and achieve retail prices (instead of wholesale prices) at no additional effort.
A bold move by Carvana, and we'll be keeping a keen eye on how dealers react to this big strategic move.
For our second deal this week, ACV Auctions has acquired Monk AI, an international artificial intelligence solutions company that automates vehicle damage detection, for $19 million dollars.
The acquisition is ACV's latest platform investment as the company continues to build and enhance its comprehensive portfolio of digital solutions aimed at empowering dealer and commercial partners.
Just last week, we discussed here on the Friday Five, ACV's acquisition of Drivably, a product that helps dealers appraise and source consumer-owned vehicles more effectively. And remember that last summer ACV acquired MAX Digital for $60 million dollars.
Monk's computer vision AI technology enables users to take photos of a vehicle on their phone and, through machine learning, automatically identify scratches, dents and damages.
The integration of Monk's software will expand ACV's data services, widening the company's already impressive database of vehicle intelligence. This will ultimately provide a seamless, end-to-end customer experience for their dealer and commercial partners to offer direct-to-consumer solutions.
Last but definitely not least this week, TradePending, a provider of vehicle valuation and merchandising software solutions to car dealerships, has acquired AutoAPR, a provider of website engagement tools for the automotive, power sports, RV, and marine industries.
Financial terms of the transaction were not disclosed.
TradePending is backed by The CapStreet Group, a Houston-based lower middle-market private equity firm.
Founded in 2016 and headquartered in Charlotte, NC, AutoAPR offers lead generation website plug-in tools for auto dealers that help consumers understand what they can afford. Hundreds of auto dealers around the country use AutoAPR's website tools to help customers generate personal payment estimates, find vehicles in dealers' current inventory that fit with their budgets, view their credit ratings, and schedule test drive appointments.
AutoAPR's founders Dan Mayer, CEO, and Daniel Congrove, CTO, and their employees will join the TradePending team.
Congratulations to Dan and TradePending's Brice Englert!
Companies To Watch
Every week we highlight interesting companies in the automotive technology space to keep an eye on. If you read my monthly industry Intel Report, I showcase a few companies each month, and we take the opportunity here on the Friday Five to share some of those companies each week with you.
Today, we have two companies to watch: Fermata Energy and Utilimarc.
Our first Company to watch this week is Fermata Energy.
Fermata Energy was created for the dual purposes of accelerating the adoption of EVs and accelerating the transition to a renewable energy future.
Founded in 2010, Fermata Energy is the nation's leader in proven V2X systems. They design, supply, and operate pioneering, patented technology that integrates electric vehicles with buildings and the electricity grid, turning EVs into valuable storage assets that combat climate change, increase energy resilience, and reduce energy costs.
In order for the world to transition to a clean energy economy, abundant energy storage must be deployed quickly and at scale. Fermata Energy's next-generation bidirectional EV charger and accompanying proprietary software dispatch power from stored energy in EV batteries directly back into the grid or a building, turning EVs into energy storage resources, and — in the process — unlocking and monetizing the massive energy storage potential of EVs.
Check out Fermata Energy at www.FermataEnergy.com.
Our second company to watch this week is Utilimarc.
Utilimarc began as a benchmarking platform to show fleets how their performance compares to their peers'. They have since expanded to include analytics, telematics and expanded third-party integrations to satisfy fleets' growing need for smart data management.
Utilimarc is the only end-to-end business intelligence platform that delivers the insights needed to optimize your fleet. Their platform connects your vehicle, asset and personnel data and delivers the insights needed to optimize your fleet's operations.
Check out Utilimarc at www.utilimarc.com.
——————-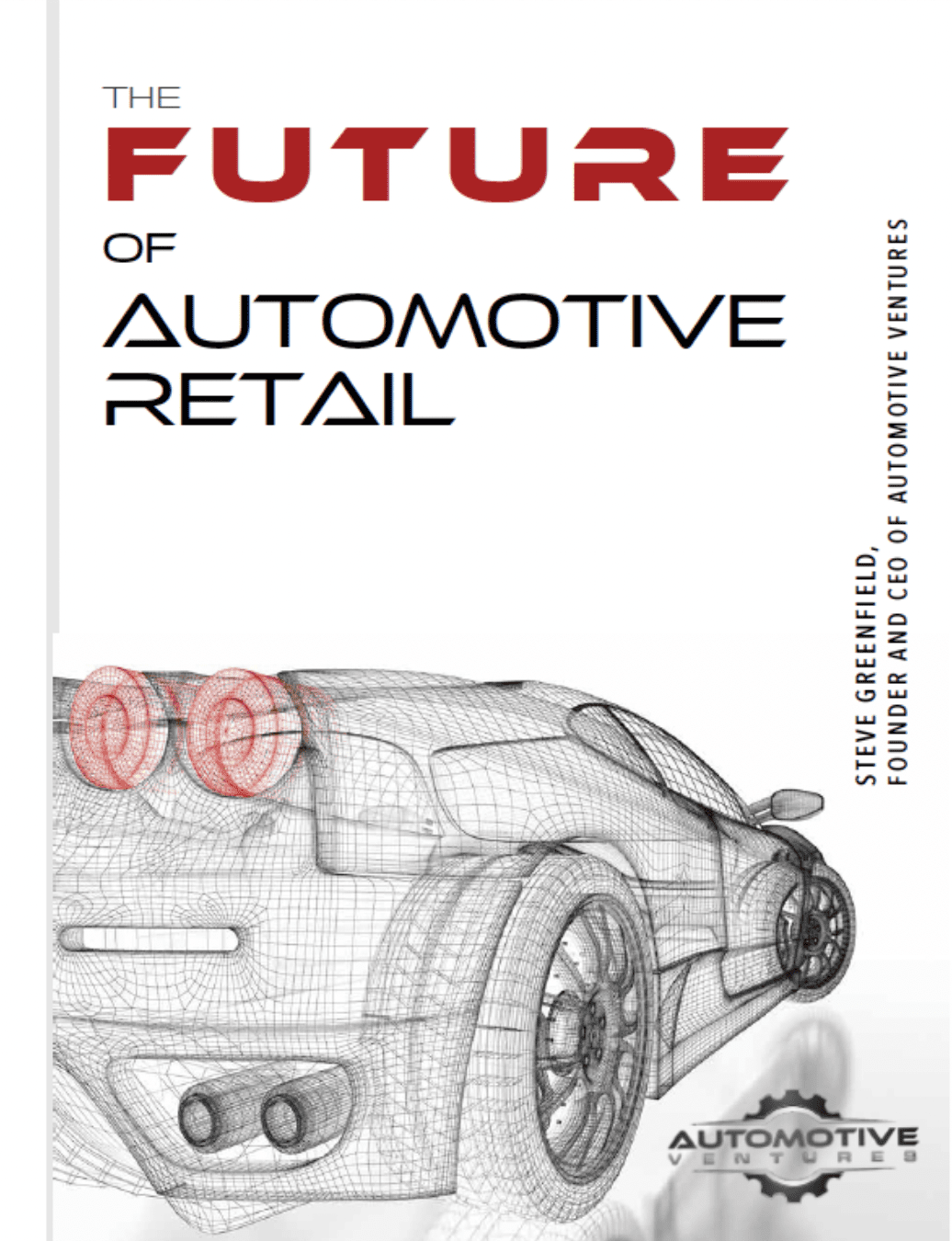 Well, the show must go on, and this week Mike Stanton, the CEO of NADA reiterated that the NADA Conference is still on in Las Vegas in mid-March. I'm looking forward to seeing a number of you out there.
Just ahead of NADA, my new book will be out, titled The Future of Automotive Retail. In the book, I overview the various themes that are most likely to impact auto dealerships' businesses over the next 5 to 10 years, and I attempt to provide some practical advice on how to prepare to weather upcoming disruptive forces.
For all of you who tune in to the Friday Five, I'd be thrilled to send you an advance copy of the book, just click here.
——————-
People often ask me why I'm affiliated with CBT News.
Besides having an outstanding, extremely talented, and hardworking team up here at the studio, I greatly appreciate the valuable role that CBT News plays in the automotive industry.
Every day, I eagerly look forward to my morning email from CBT News to ensure I'm getting the most up-to-date and relevant information on the industry.
I encourage you to tune in to CBT News to ensure that you're getting the automotive news that matters.
——————-
So that's your weekly Friday Five, a quick wrap-up of the big deals in the automotive technology space over the past week.
If you're an early-stage automotive technology entrepreneur looking to raise money, or an entrepreneur who is trying to decide whether and when they should raise money or sell their business, I'd love to speak with you.
Thank You For Tuning into CBT News for this week's Friday Five, and we'll see you next week!
---
Did you enjoy this episode of the Friday 5? Please share your thoughts, comments, or questions regarding this topic by submitting a letter to the editor here, or connect with us at newsroom@cbtnews.com.
Be sure to follow us on Facebook and Twitter to stay up to date or catch-up on all of our podcasts on demand.
While you're here, don't forget to subscribe to our email newsletter for all the latest auto industry news from CBT News.