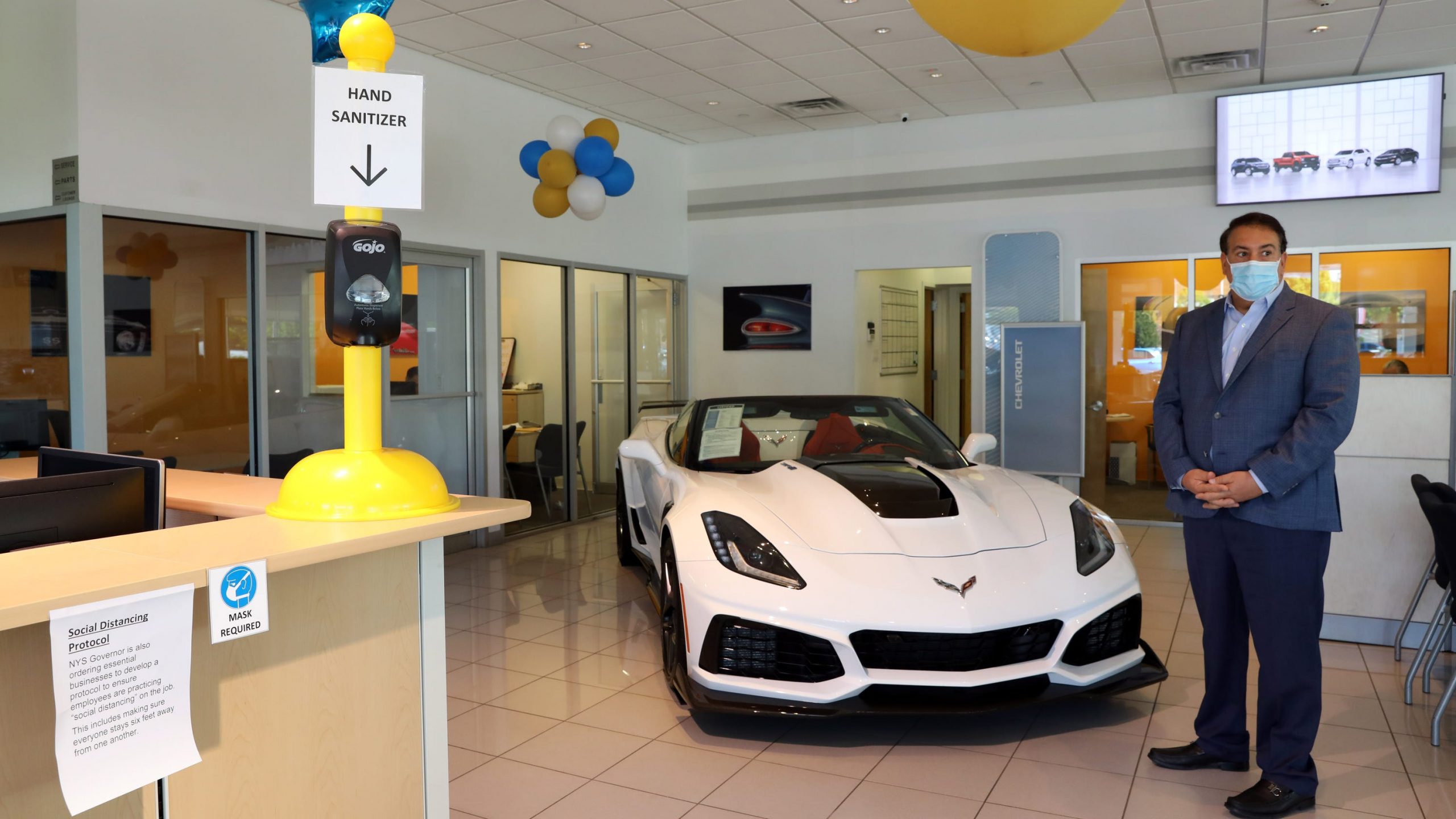 Returning to work in this country has taken on an entirely new meaning. Millions have been out of work since mid-March due to COVID-19 with some industries getting hit harder than others. Factories shuttered, dealership lots empty, restaurants and gyms dark. We all feel like we are living in a bad Sci-Fi movie in real-time. Add to that a highly communicable virus and we are all left wondering 'Am I next?'
As states begin to slowly re-open businesses nationwide, car dealers are among those that must figure out how to return to a more normal way of selling and delivering cars. Since March dealers have either had to focus strictly on virtual sales and touchless deliveries or, as in some states, were not able to sell at all. Looking at you Pennsylvania.
F&I managers have been hit hard. Dealers have laid off more F&I in some cases than salespeople. There is even a group of product providers that has been raising money to help F&I professionals that have been laid off to help make up at least some much needed income. It has not hit its goal yet but it's getting there. Hopefully they continue their fundraising efforts to help F&I pros that are still at home.
For F&I staff that are heading back to the dealership, what are some of the mental health concerns that have to be addressed by both the employee and the dealer? How do they balance their need to be back in the 'box' with their fears about potentially contracting the virus from a co-worker or customer?
Let's take a quick look at some tips both dealers and F&I staff can use to make their return a little less stressful…
Be Realistic…
Dealers need to prepare their F&I staff for the changes ahead for the next several months while the market comes back. It's not going to be the same. Customers will still be hesitant to come back in the door and still may prefer online transactions. Whatever your F&I managers were earning before COVID-19, it will take time to return to those levels.
If staff are being staggered due to social distancing requirements, dealers will have to temper income expectations right from the start. It's not about being doom-and-gloom but it's important for F&I staff to understand that it will be a slow go but that the dealer is doing everything it can to get people back in the door. Realistic expectations are key. No dealer should bring back staff with false promises of big money right away. It will take time.
Related: Maintaining Mental Health During a Crisis
Be Mindful…
Now this is more for the F&I managers than the dealers themselves. It may seem like an overused term in these last few months, but it makes sense for employees coming back after a few months to put mindfulness practices into use. The headlines for COVID-19 illnesses and deaths have been tough on the national psyche. Anxiety and worry are everywhere, and your F&I staff is not immune.
Those coming back to the dealership should try mindfulness techniques to help with the worry of potentially contracting the virus. It sounds a little 'woo-woo' but it has been proven to work with heightened trauma and anxiety. Practice being 'in the moment', do not catastrophize the illness by convincing yourself you are bound to get it, and don't be afraid to seek help if you need it.
If your health plan includes telehealth with a mental health professional or EAP program to call in for help, use it. Popular apps like Calm and Headspace have become popular in the last year for help with meditation and mindfulness training. It's easy and the apps have plenty of free exercises before you have to pay anything.
This is scary for everyone returning back to work. It may be hard to imagine an F&I manager doing a quick 5 minute meditation in their office but it can be a valuable and easy tool to help them deal with the worries we all seem to have today.
Be Prepared…
Getting the F&I offices ready to have customers will be a real challenge. The entire process is one that requires the face-to-face interaction that helps the sales process. You shake hands, you have the whole family in your tiny office to help finish up paperwork, and you work across the desk with papers and tablet-enabled tools that people touch all day. Well, none of that is coming back any time soon.
The dealership must have standard protocols in place right away (and most already do). Sanitizer stations everywhere. Sales desks at least 6 feet apart. No salesperson on the test drive. But what about F&I?
Start with the layout of the office. One chair only and no groups. Face masks mandatory. Single use pens to sign documents. Sanitizer on the desk. Disinfect the desk and chair after every customer. No handshakes…just a cool nod and big smile to follow your 'thank you'. Accept that none of this will feel normal or even right but it's all in service of making sure your customers are safe AND you are, too. 
Be Hopeful…
This won't last forever. The car industry will return to strong numbers and the world will get back to normal. Don't lose sight of that. The money will come back and with a hopeful attitude, confidence will come back, too. F&I managers are a tough bunch…you'll be ok.
---

Did you enjoy this article from Kristine Cain? Read other articles from her here.

Car Biz Today, the official resource of the retail automotive industry.

Be sure to follow us on Facebook and Twitter to stay up to date or catch-up on all of our podcasts on demand.
While you're here, don't forget to subscribe to our email newsletter for all the latest auto industry news from CBT News.