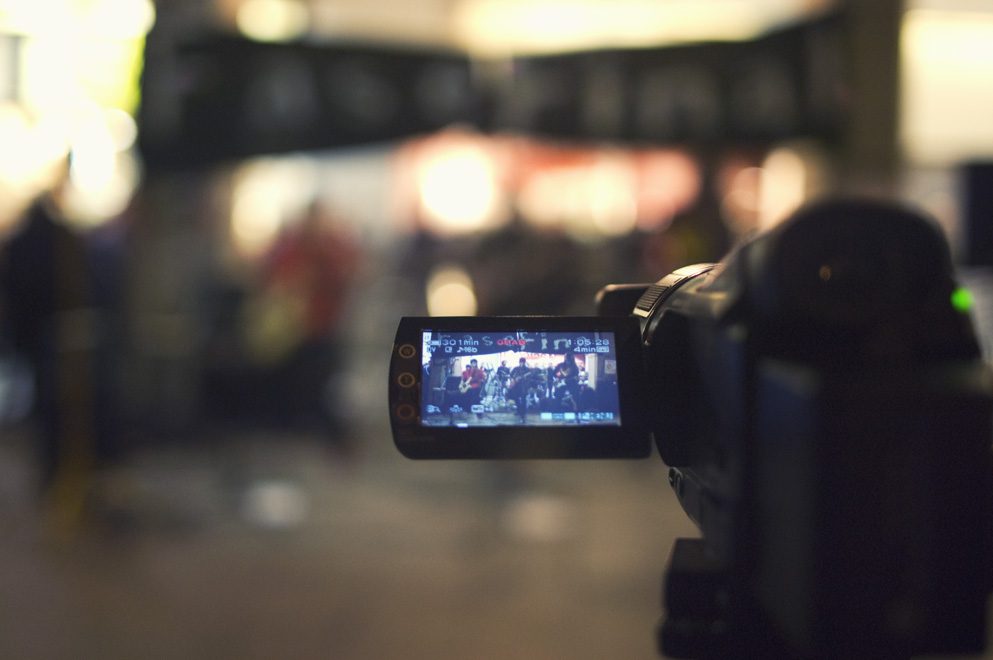 With the continuous advancement and reliability of social media platforms and online media content, it's no surprise that video content creation has become the go-to marketing trend as of late. It's become ingrained in a company's marketing process, regardless of the industry with the automotive industry being no different.
Across all the major social networking platforms, including Facebook, Twitter, Instagram, and previously Vine – video content sharing capabilities have been added through the years. However, creating content and doing it effectively are two separate factors. It sometimes isn't as simple as picking up a phone, pressing record and creating effective content.
Facebook records should more than 100 million hours of footage being watched. YouTube brings in roughly 4.95 billion views daily. Snapchat produces around 10 billion video content views per day. All that alone should tell you the importance and reach that video content have on social networks.
But, you can't just do it without a single thought added to the concept of your video content marketing plan. You need resources, equipment, editing skills, and much more before you can successfully use video content marketing.
Why Is It Valuable?
Video content marketing isn't just great for building up views. It is great at building up a solid marketing ROI and driving brand growth. But aside from that, these statistics should be further proof at the reach potential of investing in video content creation.
Just YouTube's mobile traffic reaches 18-49-year-olds, more than traditional media.

64% of consumers are more likely to purchase a product after viewing a video online.

Landing pages that contain video content are 80% more likely to have conversions.

88% of consumers are more likely to spend more time on a website that has a video on it.

As stated by James McQuivey, a 1-minute video is worth 1.8 million words.
Ways to Create a Trending Marketing Video
1. Determine Your Target Audience and Objective
Before you start planning the actual video, it's important to have a few guidelines set so that it is easier for your team to follow. It's important to know who you will be targeting the video towards so that you can cater the content specifically to them. It's almost important for you to see what you want your viewers to take away from the content.

Setting objectives will help you stay with your goals. You need to decide if you are creating content for decisions, consideration, or awareness, whether that be the brand or a product.
2. Pick the Type of Content
It won't do you much good if you want video content that meant for awareness but is an instructional video. So, the content you are pushing towards should match the video type that you pick. For awareness videos, it can be a thought leadership videos, how-to's, short documentaries, storytelling, and brand films.
3. Keep Length in Mind
If the video is longer than two minutes, chances are that your viewers will skip over them. The perfect, sweet spot is keeping a video within 2 minutes. 20% of viewers will click away within the first ten seconds of a video if the video isn't found to be interesting or captivating.
4. Keep It Parallel To Your Brand Story
It's important for dealers to not focus so much on the sale for the videos. Instead, you should appeal to your consumer's desires, wants, and needs. Provide your customers with value rather than simply a service.
5. Keep It Interesting
Let's face it, you won't be the only dealer who is making use of video content. But, how you use it can truly make you stand out from the rest. Make it informative, but don't forget to add a bit of humor and fun in it as well, while still making it visually enticing for your consumers. Don't forget to try out different video styles and techniques, such as interactive videos and animated videos.
6. Which Social Network?
One of the most important questions to ask, where should I upload this video. With the various social networking sites available to consumers, it can be difficult for brands to pick the best platforms. They can choose from Facebook, Twitter, YouTube, or even their own dealership website.
Facebook allows dealers the opportunity to post highly shareable, emotional, and fun video contents. For content on Facebook, dealers should remember a few things. The video should be in a 1:1 (square) format. You should add captions to your videos as 85% of videos on Facebook are viewed without volume. Also, make and share videos with high resolutions (720p and/or 1080p).
YouTube is the largest video search engine platform, surpassing all other social networks. It is important to add captains to these videos as 40% of consumers are more likely to watch content that contains subtitles/captions. Upload high resolution videos in 720p or 1080p.
Snapchat is mainstream, authentic, and raw in comparison to the other platforms. For this platform, you should ensure that you are adding drawings and text to your video content as 33% of videos are seen without sound. Try to record in a vertical format as it ends up feeling more native.
Instagram Video can be inspiring, thoughtful, and captivating. Similar to Facebook, it's best if you use the 1:1 (square) format for these videos as well. The 'tap for sound' feature shows that most videos are played without sound. The use of hashtags will offer you 12% more engagement.
7. Measure and Analyze
At the end of it all, the most important way for companies to figure out whether their social media strategies are working is to measure and analyze their performances. This is done through click-through rates, referral traffics, number of views, engagement rates, comments and feedback, number of likes and number of shares.
Summary
Video content is a constantly evolving but incredible way to get your information across in the most creative way possible. The interesting and new content generated will drive your social media engagement levels.