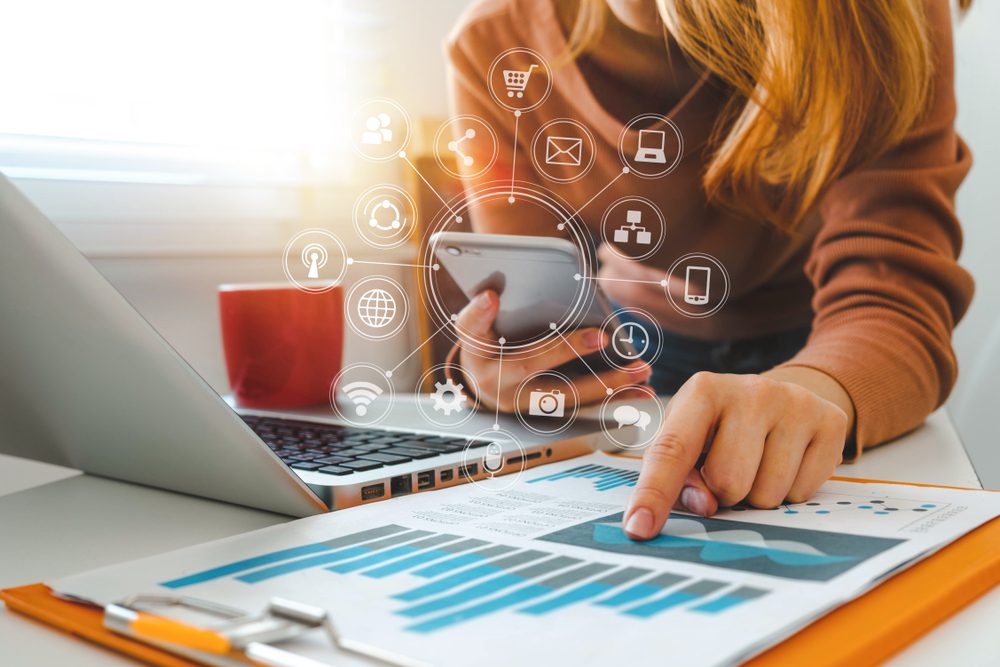 Things move quickly in the digital age. By now, most dealerships recognize the need for a stellar social media presence. Study after study shows that customers are spending increasing amounts of time researching, selecting, and shopping for cars online. But at the pace the internet and our use of it evolves, creating and managing a dealership's social media identity can be a daunting assignment. To demystify the task, here are five strategies and tools top dealerships employ. 
#1. Aim to Connect
On Facebook, Twitter and other social media platforms, many dealerships fall short because they see posting online akin to traditional advertising. In that vein, they'll put up a picture of a car, some of the specs, and maybe a line or two urging customers to come in and check the vehicle out for themselves. 
But the name of the game in social media is connection. Someone scrolling through their feed will likely thumb past a picture of a car–even if it is a lovely picture. But photographs of employees dressed for Halloween, as Galpin Motors posts, are more likely to elicit a double take. Galpin Motors routinely posts pictures of satisfied customers with new purchases, employees having a great time and group shots at events they attend. These tweets give their 400 characters a human face and vibe that other dealerships can easily replicate. 
#2. Take a Picture
Social media is increasingly a visual medium. While hashtags and text are still relevant, users are taking in so much information every second online that often a picture is the device they use to filter their attention. Whole social media platforms, like Instagram, are devoted almost exclusively to images and videos. 
For this reason, a savvy dealer will get creative with photography. Depending on the persona a dealership wants to cultivate, dealerships can curate photos that range from intellectually tasteful to delightfully whimsical. The Beverly Hills Car Club, for instance, has built an Instagram account around vintage cars. Dealerships can make a name for themselves online by adopting a character and tailoring their every post so that it establishes that identity further.  
#3. Be Likeable
For a social media presence to be worth something, a dealership needs a following. The best content in the world is meaningless if seen by no one. 
Some dealerships try to collect likes by soliciting them directly from customers. They'll run competitions where the cost of entry is to "like" or "subscribe" to their page or channel. While this can be effective short term, it is often looked at cynically by customers who see it as manipulation.
A stronger strategy is one modeled after Tempe Dodge Chrysler Jeep. They ran a Facebook contest where, in addition to giving away tickets to the Pheonix Open, they pledged to donate $10 to the Juvenile Diabetes Research Foundation for every "like" they received. This upped their likelihood of getting liked and put them in a favorable light with new followers. Those followers are more likely to view subsequent posts as positive and community-oriented, rather than manipulative. 
#4. Follow Your Base
When thinking of social media, famous brands like Facebook and Twitter instantly come to mind. However, investing all of a dealership's social media capital in popular sites might not be the best idea. 
For one, demographics are constantly shifting around with these sites. While Facebook used to be where the young crowd hung out, millennials are now heading more towards platforms like Instagram. Knowing where their target sales audience spends their virtual time will give dealerships a definite edge over the competition online. 
Additionally, dealerships shouldn't rule out less popular social media sites. For example, many wouldn't think of Pinterest as the perfect auto marketing tool, tending instead to see the virtual idea board as more of a crafting place. However, Pinterest is a great place to target women and other car shoppers. The site says it reaches 35% of those looking to buy a vehicle in the next six months, suggesting dealerships they shouldn't leave any social media stone unturned.  
#5. Answer Back 
Number five circles back to the core principle mentioned in strategy number one: social media is all about connection. For this reason, it's essential not just to post, but to engage after posting. This can take the form of answering comments below a tweet, liking comments others leave on dealership Facebook walls or Linkedin articles. 
It can also look like the Google Review page for Norm Reeves Honda Superstore in Cerritos, California. Their dealership has made responding to customers a higher calling. Every one of their 2,369 reviews has a response from the owner. It's no wonder they have so many 5 star reviews, the majority citing exemplary customer service! Taking care to engage after putting up content or interacting in any way with customers will further forge initial connections, making them stronger and lasting.