Certifications, regardless of what they are for, tells your professional peers and employers that you are well-qualified to take things seriously. It can help to add stability to long-term employment prospects, advance your career, and find a good job. Just like other industries, it's important for dealers to hire the best employees and retain them in order to create a good company culture.
Investing in training and professional development remains to be an essential aspect of a business. With the compliance issues and landscape changes that dealerships have been facing, it's more important than ever.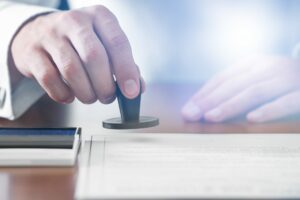 It's not just a one-sided affair though. Offering your employees with development opportunities, allows you to foster a strong team environment and create loyalty as your dealership continues to grow.
Most individuals working at a dealership are primarily sales staff, who focus mostly on labor to the customer, moving parts, and moving cars. With this format, training is not always a priority for the dealers. It's set aside too often while the sales staff focus on hitting the aggressive monthly sale targets. With this mindset, training becomes pushed further and further away, which subsequently means that their certifications also move further away.
Automotive Industry Specific Certifications
However, as true as that is, certifications can range from as small as office supplies to as big as employing ASE Certified Master Technicians.
All of the major automobile manufacturers combined to develop a set of quality requirements, thus making it the industry-wide standard. The QS 9000 / QS 9001 / IATF 16949:2016 certification is based on quality system requirements which are for organizations throughout the automotive supply chain.
The ISO 14001 Certification helps to increase the efficient use of energy and raw materials, while also helping to reduce costs and waste. It gives a framework to create an environmental management system.
The OHSAS 18001 Certification deals with occupational health and safety systems. This certification helps to empower performance and continuous improvement, and control risks.
The ISO 27001 Certification creates a management system standard that establishes, maintains, and improves the information documented. It can help to align information security with the business's overall objectives as well as systemically examine any vulnerabilities, threats, impacts, and risks.
The ASE Certification has eight automotive areas that need to be passed in order for you to be an ASE Certified Master Technician. These include engine performance, electrical/electrical systems, engine repair, brakes, steering and suspension, manual drive train and axles, automatic trans/transaxle, and engine repair.
Why Is Certification Important?
There are various reasons as to why you should get certified. Some of them include:
Continued Professional Growth
Through a variety of learning resources and recertification requirements, you are able to keep up with the rapidly changing field.
Industry Recognition
With certifications like the ASE Certification, are nationally recognized through the Blue Seal of Excellence.
Employer Confidence
Certifications help dealers to match certain skills to the requirements of a job. This provides them with the confidence that certain prospects have the right skills needed for the job.
Increased Credibility
Certification credentials increase your ranking in the community as it attests to the integrity of your reliability, skills, and knowledge.
Greater Adaptability
Professionals with certain certifications are able to demonstrate their commitment to continuing their education. The information they learn can also allow them to be more adaptable to the rapidly changing environment.
Proven Professional Achievement
You'll gain documented evidence of your professional achievements which will lead to respect and recognition for your abilities.
Professional Opportunities
Hiring certified individuals will prove to dealers of your expertise, which will be confirmed by the certification board.
Career Advancements
There have been various surveys that suggest that certified employees are likelier to gain more career advancement opportunities and earn higher salaries.
Regardless of why you choose to get certified, it will be a stamp of excellence for your dealership. Certifications tell co-workers and employers that you are qualified for the job at hand. Through it all, certifications are also great to keep you current and help you stay ahead of the competition.
If you want to succeed, you have to stay current with all the current regulations and technologies that are available to you. You should always keep learning and building your knowledge base to make yourself an asset to the dealership.