In recent months, the social media giant Facebook has had to do some damage control when dealing with its users' privacy concerns. After the revelation that Facebook was using people's offline behavior to target their advertising, many retailers have been wondering, 'what happens next?'
On today's segment, CBT's Jim Fitzpatrick sits down with Matt Stoffel, Sales Manager at 9 Clouds, a digital automotive marketing agency out of St. Paul, MN to discuss what these changes mean for your dealership's next ad campaign.
Back in the spring, Facebook found itself in hot water with its users when a lot of the apps and programs set up within Facebook were allowing developers to take information from people's profiles as well as their friend's profiles out of the Facebook platform in order to improve or enhance other apps they were working on. In that fallout, Facebook decided to crack down on a lot of uses of the data it collects.
Today, Facebook gets its ad targeting information from three major sources:
Data users put on facebook independently
Data advertisers bring to the platform like CRM data
Third party data providers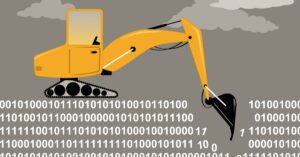 In light of this scandal, Facebook is aiming to regulate the third party data providers far more harshly. Any ads that were set up with third party data mining won't be run beginning on October 1st of this year. Instead, Facebook is trying to improve its messaging capabilities and advance its lead gathering tools, which is good news for automotive sales.
Although it will be a little more difficult to target ads on Facebook now, uploading CRM data and using Facebook's 'look-a-like tool' will ensure that you'll be just fine, and in some cases, will actually make your ads more effective.
At the end of the day, Facebook and Twitter are where things are happening. Auto dealers should still be advertising through Facebook as part of a successful digital strategy. However, it's still only one facet of marketing and needs to be used in conjunction with Google ads, SEO, email marketing, and strong video content, completing a comprehensive digital marketing directive.