For the most part, dealership employees want what any employee wants: security. Along with a paycheck, your dealership provides a safety net for employees that they could not provide on their own. With the rise of healthcare costs and fears about retirement savings and Social Security, many workers are looking to employers to help navigate these perilous waters.
In 2019, employee incentives are more important than ever in hiring and retaining good talent. The economy is strong, and workers have more choices and more power in the job market than we have seen in a very long time. In this job market, compensation is much more than just salary. Employees want the basics of health care, retirement and Paid Time Off (PTO), but they also want more.
Here are some employee incentives that are worth your attention for 2019.
Health Care
Advertising Partner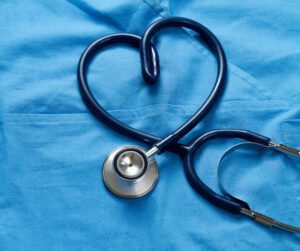 Health care is always one of the top benefits analyzed by job seekers. According to National Business Group on Health, health care costs are on track to eclipse $15,000 per employee per year in 2019. With a strong job market, employees expect employers to help significantly decrease these costs for them, and count on it as part of their compensation.
Retirement Plans
Concerns about retirement are on the rise. Many employees worry they will not be able to live comfortably in retirement. Job seekers want to work for a company that will not only provide a means of saving for retirement, but will also match contributions.
Vacation Time
Everyone needs a vacation once in a while. In fact, employees demand them. PTO is very important to job seekers when looking at an entire compensation package. Along with vacation time, many employers offer paid maternity leave, and more and more employers are starting to offer paid paternity leave as well. These little perks can go a long way toward fostering loyalty and retention in your workforce.
Investment in Education
As dealers focus on making benefits packages more enticing, there are other bells and whistles that can mean the difference between hiring/retaining an employee and losing that employee to a better offer. Perks such as tuition reimbursement, help with student loans, and college savings plans are very important to employees who have attended college, or who would like to explore educational opportunities.
Voluntary Benefits
Customization is a big part of the world we live in. The one-size-fits-all mentality no longer applies in many situations. In regards to benefits, employees want to be able to pick and choose from a menu of optional benefits to fit their lifestyle and unique needs.
Traditional voluntary benefits include life insurance, vision, dental, disability, cancer and critical illness insurance, and accident insurance, all of which are appealing to employees because they offer a nice flexibility to everyone's compensation package. When offered voluntary benefits, employees are more likely to be confident in their financial future, according to the Aflac survey. This financial confidence translates to happier, less stressed employees.