Last week, Cox Automotive released its most recent analysis titled "Evolution of Mobility: The Path to Electric Vehicle Adoption Study." There is no doubt that electric vehicles (EVs) have been creating a lot of hype for the past few years, so dealers and automakers have both had to recognize the change in the industry. According to the recently released study, though, consumers' interest in actually buying an EV has remained about the same within the past few years, and Cox Automotive researchers were looking to find out if that is likely to change.
Cox Automotive surveyed 308 franchised dealers as well as over 2,500 consumers, who consisted of "EV Owners, EV Considerers and EV Non-Considerers." Researchers ultimately wanted to find the difference in how consumers and dealers feel about EVs and analyze how dealers can successfully ease into the potential EV era.
Consumers are by far most familiar with Tesla when they think of EVs, with 81% reporting they are aware of the brand. Tesla sharply increased EV market share in 2018, and the study further found that without Tesla included as a brand, EV market share has remained steady. Many people are less aware that other manufacturers such as Jaguar and Mitsubishi are also working with EV technology. According to Rachelle Petusky of Cox Automotive Mobility Group, Tesla has "done a wonderful job at presenting themselves as the innovative leader of electric vehicles and therefore, this is translating high awareness among consumers."
Advertising Partner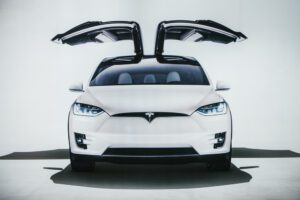 The results of this metric alone indicate that other manufacturers and dealers need to find methods to bring more awareness that they, too, are relevant in the EV market.
Hesitations among non-owners included "charging anxiety" and costs. Many respondents reported they have the perception that EVs are "somewhat or more expensive" than gas-powered vehicles; however, some EVs actually cost a comparable amount to their gas-powered competition, and the price gap between the two types seems to be getting tighter as the price of gas-powered vehicles rises.
Most EV considerers and non-considerers also report being hesitant because of battery prices, which is a legitimate concern; however, the study reported that the price of battery packs actually decreased by 77% between 2010 and 2016 and is expected to lessen even further in the next two years. Many respondents were probably also unaware of incentive programs, such as Hyundai offering lifetime coverage on its Kona-model batteries.
Of course, people considering buying an EV are also concerned about the lack of charging stations, with over 60% stating they don't think there are enough near their workplaces or homes. The majority of both EV owners and considerers agree that they would be interested in mobile charging services or even robots that can locate EVs and charge them without any human interaction at all.
On a positive note, mileage concerns are not as high as they used to be, seeing as several EV manufacturers have released expectations that their EVs will exceed a range of 300 miles just next year, matching consumer demand and the mileage of most gas-powered vehicles.
Although 100 new EV models are set to come to the U.S. in the coming years, the study found that dealers report only an average of 5% of all sales are EV sales, which has possible lessened dealers' motivation to advertise and sell EVs. Ed Garsten of Forbes noted that "dealers perceive lower profits and return on investment on EV sales" and that many complain about "poor sales training and marketing support from the automakers" and the lack of pressure to make sales by the manufacturers themselves.
Dealers, like consumers, report that costs and battery/charging concerns are "barriers" to EV sales, but dealers also have to consider consumer preferences as well as think about sales strategies for EVs. Auto salespeople are also not always trained on the usage and sale of EVs despite 74% of consumers reporting that salespeople have an influence on their decision to buy an EV.
The study also found that dealers don't meet the expectations that EV considerers have when they are thinking about buying an EV, which includes consumers' expectations that dealers will demonstrate how to operate and maintain the EVs.
Despite the downsides, 45% of dealers feel EV sales will increase within the next two years. In fact, a little less than half of dealers report feeling "well-prepared" for the rise of EVs in the coming years. If dealers were provided with more EV training and had more marketing and support from OEMs, this number would likely be even higher.
A previous Cox Automotive study from early 2019 found that even though many consumers use alternative transportation such as public transportation and ridesharing services, the majority still prefer to own their own vehicle; however, many also report that owning a vehicle is becoming too expensive. Overall, if manufacturers find ways to work with dealers to sell EVs more efficiently at lower prices for consumers, the new EV models coming to the U.S. have the opportunity to be successful and make both "considerers" and "non-considerers" new EV owners.