For the third month straight, used vehicle values have gone up and managed to set a new record, according to Manheim. Increasing by 0.14 percent throughout the month of September, Manheim's Used Vehicle Value Index has reached a record high of 139.9.
The United States economy is still strong compared to a decade ago, but it doesn't mean consumers are rushing out to buy brand new high-end vehicles. Instead, consumers are buying used cars in order to save some money and still get the perks of a car that was made within the past few years.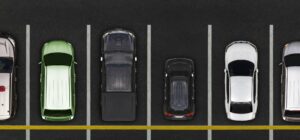 Despite experts previously stating that an inevitable influx of off-lease vehicles would hit the market and lower values of used cars, quite the opposite has been observed. Cox Automotive's Jonathan Smoke reported that the increase in wholesale prices seems to be "man-made, driven primarily by consumer demand, rising interest rates, and threats of tariffs." This is a stark contrast to 2017 when wholesale prices spiked mainly because of natural disasters that led to an exorbitant amount of total loss vehicles.
Of course, however, Hurricane Florence in the Carolinas and Virginia may be slightly contributing to the current price rise. Jerry Edgerton of CBS News noted that there were expected to be 20,000 to 40,000 total loss vehicles as a result of the hurricane. Events like this result in high demand and low supply, meaning higher prices.
Sales for used cars remained mostly flat throughout September, but prices of used sedans jumped over eight percent and prices of used SUVs and crossovers increased by six percent. Tom Krisher of The Chicago Tribune indicated that this is an anomaly, as prices of used vehicles increased by 2.3 percent within the last three months when "they normally would have fallen by 2.8 percent."
In general, many consumers are looking for cheaper cars due to the rising price of new cars. Last month, Kelly Blue Book reported that the average price of a new car had reached $35,541 in August. Other than saving money, an article from Zacks Equity Research published on October 3rd reported that many consumers are also tending to steer clear of purchasing new vehicles out of fear and hesitation.
The hesitation is in part due to the "tariff threats," even though U.S. President Donald Trump recently announced his tariff threats on Canada were just a "negotiating point" that helped the U.S. make an agreement with Canada. However, tariff impositions on other countries are still possible and could cause the price of imported vehicles to rise.
The increase in interest rates is another reason consumers may be fearful of buying a new car. The Federal Reserve has raised interest rates in accordance with the strong economy, upping them to an average of 5.8%, or an entire percentage higher than the last year.
Krisher also reported that consumers are more comfortable with used cars than they used to be, seeing as models from just a few years ago "come with many of the same the bells and whistles" consumers would get in new cars.
Brian Leon of The Car Connection noted that "the gap between the price of the average new and used vehicle is as wide as it's been in five years," so consumers are expected to continue to gravitate more towards used cars, therefore increasing the values of them.