The first quarter of 2019 showed a rough start for almost all brands. Some of the blame goes to factors like weather, low tax refunds, and rising interest rates, but there is substantial finger pointing at sedans, as buyers continue to abandon cars for SUVs, hybrids, and trucks.
For this reason, many companies have been switching gears and focusing on crowd pleasers. GM is one of those companies looking to capitalize on the growing popularity of larger models. In their release of US first-quarter sales, the emphasis is on the growth of their truck divisions.
"Our production launch was very smooth and crew cab sales are brisk, especially those with premium trims," said Kurt McNeil, U.S. vice president, Sales Operations about Chevrolet and GMC's new full-size pickups. "We look forward to improving availability of our wide-range of cabs, trim series and powertrains."
Later in the report, McNeil also expressed the confidence that many in the industry feel about the remainder of the year, despite the sluggish start. "We are bullish on pickups and expect to gain sales momentum throughout the year," said McNeil in the release. "We are installing capacity in Flint to build more HD pickups in total, more crew cab models, more dualies and diesel models, too, all in response to dealer and customer demand."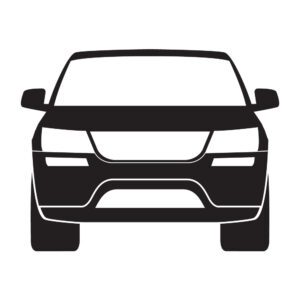 Cars not dead yet
Toyota, who saw a 3.5 percent fall in March, and an overall first-quarter dip of 5 percent, is among the few who aren't ready to give up on cars, despite flagging sales. In their first-quarter report, the company stood by their sedans.
While Jack Hollis, group vice president and general manager Toyota division, agreed that "Light trucks and SUVs continue to lead the way for our industry, and Toyota's Tacoma and RAV4 first-quarter sales results are a reflection of the strong consumer appeal of these vehicles," he maintained that passenger cars would remain a key player in the company's portfolio. "While some of our competitors are abandoning sedans," he said, "we remain optimistic about the future of the segment."
A Honda Rearview Report filed at the end of last month echoed Hollis' feelings. There, Senior Vice President of the US Automobile Division Henio Arcangeli Jr. wrote that "cars still matter – in a major way.  The majority (55%) of first-time new vehicle buyers purchase a passenger car and that advantage is even higher (70%) for Gen Z buyers. …So, while others may sound retreat, we remain very much committed to passenger cars as an indispensable part of our past, present and future."
What we'll see
That said, those sticking firmly with cars are outliers, and even they are investing in what the public seems to want.
Going forward, companies are already mobilizing to stand out in a strongly competitive market for SUVs. As more battle for a smaller buyer pool, it's expected that there will be some aggressive incentives offered for SUVs, especially older models to keep them moving. The hope is that these vehicles, which go for higher prices, will cover the lower volume in sales and keep the market from slipping too far.