Welcome to the Kerrigan Advisors Market Update with Bridget Fitzpatrick and Ryan Kerrigan, managing director of Kerrigan Advisors.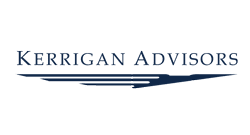 VIDEO TRANSCRIPT: 
Bridget F.: Hello everyone, and welcome to the Kerrigan Advisors Market Update, I'm Bridget Fitzpatrick. Today, we're joined by Ryan Kerrigan, Managing Director for Kerrigan Advisors. Thank you so much for joining us today, Ryan.
Ryan K.: Thank you. Always good to be with you, and share what's going on in the market.
Bridget F.: How did automotive retail stocks do in December?
Ryan K.: Well, we headed down a little bit in December, with the Kerrigan Index down 6.8% for the month. That compares to the overall market, actually, being up almost 3%. However, the bigger story is just how strong 2019 was for automotive retailers.
Bridget F.: Can you tell us more about that?
Ryan K.: Well, 2019 was a blockbuster year for auto retailers. The Kerrigan Index was up almost 43%, compared to the overall SMP that was up 29%. It's worth noting that if you exclude CarMax, that new auto retailers were up 52% for the year.
Bridget F.: What is driving the stock performance?
Ryan K.: Well, I think the automotive retailers, both public and private, have really found their footing. Overall industry volume remains very strong, and retailers had to adapt a little bit to the absence of new car growth.
Ryan K.: Recall a few years bacK, these companies were growing their top lines very quickly, along with unit volume. That put them in growth and investment mode. When we hit this industry plateau, times were still good, but it required much closer attention to cost control, and shifting the other aspects of the business model to continue to grow earnings.
Ryan K.: The publics have done a very nice job of making these shifts, and their bottom lines have been very strong this past year, and the stock market is rewarding them for that.
Bridget F.: Okay. Let's talk about the industry plateau. I saw this discussed in your most recent Blue Sky report.
Ryan K.: Yes. 2019 marks the fifth year in a row in which US auto sales have topped 17 million units. This is a level of sales that our industry only reached twice prior to 2015, and you had to go all the way back to 2000 and 2001 to see that level of sales. While new unit sales have not grown much in the last five years, this remains a very attractive level of sales for car dealers.
Bridget F.: Just because new car sales and not growing, that's not to say that dealers cannot grow revenue?
Ryan K.: That is absolutely true. Revenue growth, for many groups, remains quite strong. Average dealership revenue is up 9% over 2015, average new car transaction prices continue to set new records. In fact, in December, the average transaction was just over $34,000, which is an increase of almost $700 over the prior year.
Ryan K.: The used car market has been downright booming. 40 million units sold in 2019, and used car transaction price is up nearly 9% since 2015. That, and the publics have really led the way in demonstrating how to increase F&I revenue, as well. Each of the publics has done a very solid job of pushing average F&I per transaction up, each of the last few years.
Bridget F.: What are we projecting for 2020?
Ryan K.: Well, by all indications, more of the same. The ingredients are there for another very strong year. Employment and wage growth look to be very strong, and interest rates have actually dipped this past year. So, the macroeconomic conditions are there for a strong 2020.
Ryan K.: NADA has put out it's forecast, calling for 16.8 million new units, and we would not be surprised if we achieve 17 million, once again.
Bridget F.: And there was a large transaction announced this past month?
Ryan K.: There sure was. Asbury announced a very significant transaction, in the acquisition of the Park Place dealerships. This represents, by far, the largest acquisition every done by Asbury. They acquired a total of 10 dealerships, 17 franchises, and $1.9 billion in revenue.
Ryan K.: Now, to put this in perspective, this acquisition will grow Asbury's top line from $7 billion to almost $9 billion.
Bridget F.: What does this tell us about the market?
Ryan K.: Well, I think it tells us a couple of things.
Ryan K.: First, there's very deep liquidity in our industry that allow these big transactions to get done. Asbury announced that they would be doing this with cash, and financing it all with operational cash flow and existing credit facilities. So, for the right deal, the money is there to get big deals done.
Bridget F.: This platform was primarily luxury franchises, correct?
Ryan K.: Yes, that is correct. Park Place was a very significant player in the luxury segment in Dallas and Fort Worth.
Ryan K.: I think Asbury's decision here underlines the continued strength of the luxury market, which grew 3% this past year, while the overall market was flat to down. And luxury SUVs are really showing growth, up almost 8% this past year.
Ryan K.: Some buyers are more comfortable acquiring luxury franchises, as they believe that the buying experience will not shift online, or change as much or as fast as it might in the mass market in the coming years.
Bridget F.: This is one of the larger deals to get announced in recent years.
Ryan K.: Yes, that is true.
Ryan K.: With SAAR flattening, and concern about the economic cycle, there a couple of years in which many buyers were on the sidelines. But, Asbury's stepped up, and I'd not be surprised if there were a couple more to follow in 2020.
Ryan K.: I might add, overall transaction volume remains very strong. Through the third quarter, 161 deals got announced, and we believe that 2019 will be yet another year of over 200 transactions in automotive retail.
Bridget F.: Can you tell us about Carvana?
Ryan K.: Well, the company continues to execute it's high growth business plan, and the market is really rewarding them. The stock almost tripled in 2019, and now has a $14 billion market capitalization. The company is trading at four times revenue, though it's very far from being profitable.
Ryan K.: In fact, the company looks to be losing about $30 million per quarter this past year, and had negative cash flow of almost $600 million in the last year.
Bridget F.: So, how does that all add up?
Ryan K.: Well, Carvana aspires to become the dominant brand in how consumers are going to buy used cars. They believe that they can inspire deep customer loyalty, and these current losses will be more than offset by future profits.
Ryan K.: For the moment, the stock market is believing they can execute on that plan.
Bridget F.: The stock market is buying it. How does the industry see this playing out?
Ryan K.: Many dealers, for their part, are skeptical. They have not found used car buyers to be particularly loyal. So, the idea of trading these kinds of losses for the opportunity of future profits strikes many as a very poor strategy.
Ryan K.: For the time being, in 146 markets, dealers are having to compete directly with Carvana. They're fierce competitors, and have the reputation of paying up for used car inventory.
Bridget F.: All right, Ryan, it's great to spend some time with you today. Any parting words of wisdom?
Ryan K.: I think we're setting out for an excellent 2020. The conditions are right for continued car sales, dealers are very tightly managing their bottom lines. And I know that we, at Kerrigan Advisors, are getting exceedingly busy getting transactions done, particularly in the first six months.
Bridget F.: Okay great, Ryan. Thanks so much for joining us today.
Ryan K.: My pleasure, and we look forward to seeing you next month at NADA, in Las Vegas. I know that we're going to be spending some time together, and Aaron and I will be doing a super session on Friday at NADA, talking about what's driving valuation in today's marketplace.
Bridget F.: Okay. We look forward to seeing you out there.
Thank you for watching the official news source of the retail automotive industry. This has been a JBF Business Media production.