Luxury brands are on the rise. According to MarketWatch, an increase in those belonging to the middle class has spawned new growth in the luxury car market. Increased demand for these higher-priced luxury vehicles comes thanks to increased purchasing power from the growing middle class, unprecedented advancement of technology, and a taste for more refined vehicles.
Electric Vehicles, SUV's and Luxury
As luxury vehicle demand is on the rise, so is demand for SUV's and Electric Vehicles (EV). From 2019-2023 experts predict that these three segments will grow together, and in many cases, will become single offerings. Luxury manufacturers such as Tesla, Audi and Mercedes already have electric SUV's in the works, with other manufacturers are set to follow.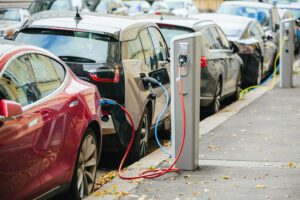 Tesla Inc. has dominated the luxury EV market for a many years, but is starting to face stiff competition from the likes of General Motors and Honda. EV battery technology has been Tesla's strength, but General Motors and Honda have jointly announced their venture to produce the next generation of batteries for high-end electric vehicles.
As the key luxury manufacturers increase investments in EV's, many smaller companies will not be able to keep up the pace. These key market players will continue to compete on price, fuel-efficiency, safety, features, and especially on technology. The advantage here goes to luxury lines, where it is easier to charge a premium for advanced EV technology.
Self-Driving Cars
Self-Driving technology is another advancement that is best suited to gain traction in the luxury market. What started out as adaptive speed control and lane departure warnings will continue to evolve until cars are produced without any driver controls at all (no steering wheel, no brake pedal, etc.…)
According to Tesla, all vehicles produced in their factory, including Model 3, have the hardware necessary for full self-driving capability at a safety level "substantially greater than that of a human driver"
Cadillac is also at the forefront of this movement. Super Cruise is an extensive array of LIDAR maps that cover most of the major highways of the United States. Currently available only on the CT6 model, the car's radar and cameras are teamed with maps that allow the CT6 to have situational awareness that bests any other commercially available system.
The biggest hindrance to the advancement of self-driving cars has been human distrust. Before Super Cruise, it was difficult to know whether the car was really in control, but Super Cruise comes equipped with a light bar in the steering wheel which indicates whether you are traveling an approved road. When you approach unknown territory, the light bar turns red, the seat vibrates and the car returns control to the driver.
This type of technology will become more common in 2019 and beyond. Advancements in 5G connectivity, road mapping, and infrastructure will bring us fully automated luxury sooner than many drivers are ready for.
As with EV's, the higher price points of the luxury market, and demand from luxury buyers make it the ideal environment for this technology to grow. And, as the luxury sales continue to grow, the benefits of this technology will eventually trickle down to standard vehicles as well.