Welcome back to the latest episode of The Future of Automotive, with Steve Greenfield, Founder and CEO of Automotive Ventures, where we put recent automotive and mobility news into the context of the broader themes impacting the industry.
Another year and another NAVIcon is in the bag.
The National Auto Venture & Investors Conference is the industry's largest venture conference, gathering together entrepreneurs, investors and industry leaders for a high-caliber event unlike any other.
NAVIcon arms executives, dealers and investors with information and visibility into emerging trends and important shifts in the auto-tech investment landscape.
At this year's NAVIcon event, we had an outstanding lineup, including a fireside chat with CarGurus CEO Jason Trevisan, who was fresh off his Q3 earnings call and shared details about the company acquiring the remainder of CarOffer.
Next up, I had a chance to catch up with Car Dealership Guy, who shared with the audience his entrepreneurial journey and how he's build his incredible brand so quickly. 
Then, I handed the mic to Chase Fraser from FM Capital, who did an outstanding job moderating a panel on "The Entrepreneurial Journey" with six incredible startup CEOs, including Nick Mottas from HopDrive, Scott Case from Recurrent, Jim Roche from WarrCloud Inc., Danny Zaslavsky from VINCUE™, Alex David from Treehouse and Jim Landy from Car Capital Technologies, Inc.
We then transitioned to what is always the most exciting and fast-paced part of the show: we had five startups pitch for the honor of winning the NAVIcon Cup. Our judges for that session included Chase Fraser from FM Capital, Terence Rasmussen from CarMax, Kyle Mountsier from ASOTU and Quin Garcia from AutoTech Ventures.
The five outstanding startups that pitched for the honor of winning this year's NAVIcon Cup included PLUG, Private Auto, Remarkit, Addressable and Axle.
The judges voted. The audience voted. And it came right down to the wire. But in the end, Jimmy Douglas from Plug won this year's NAVIcon Cup. 
It was another great year at NAVIcon, thanks to everyone who attended, and I'll be excited to see everyone back at next year's conference.
Companies to Watch
Every week we highlight interesting companies in the automotive technology space to keep an eye on. If you read my weekly Intel Report, delivered to your email inbox at 7:00 AM on Mondays, I showcase a couple of companies to watch, and we take the opportunity here on this segment to share those companies with you.
PLUG
Today, our new company to watch is PLUG, the winner of this year's NAVIcon cup. So let's find out a bit more about this year's winner.
Plug is an online marketplace that facilitates wholesale buying and selling of used EVs among a network of dealers and fleet operators.
Plug addresses the need for EV-specific information that is not consistently available in traditional systems, including high-voltage battery pack health, software-enabled features, and accurate build data, which are crucial for understanding an EV's value and longevity.
Plug's process of remotely capturing information directly from each vehicle enables it to consistently provide EV-specific data, certify its accuracy, and differentiate from acquiring EVs on legacy platforms.
Plug enables fast liquidation through its curated network of EV-focused dealers, who benefit from accurate EV-specific data and access to attractive inventory such as trade-ins and well-maintained fleet
With a network of dealers proactively seeking used EV inventory, Plug will serve as a fast liquidation option for dealers who receive used EVs but do not specialize in selling them.
EVs can be inspected remotely, enabling sellers to liquidate on Plug quickly, without moving to a physical auction or waiting for a visiting technician.
Dealers who syndicate their inventory can seamlessly list used EVs for sale as they are added to inventory.
Plug is a reliable source of high-quality inventory and provides the data needed to make confident EV acquisition and pricing decisions.
AI-assisted photographic condition reports will give dealers accurate reflections of vehicle wear and identify potential reconditioning costs.
Transactions occur seamlessly within Plug to complete purchases to provide protection and security for both parties.
And for those dealers that would like to try it out risk free, PLUG is waiving sell fees for the first year to the first 500 dealers that onboard before their Q4 beta launch.
If you want to learn more, you can check out their website at www.Plug.VIN.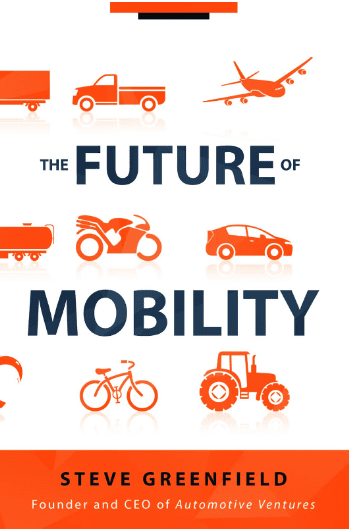 If you're an AutoTech entrepreneur working on a solution that helps car dealerships, we want to hear from you. We are actively investing out of our new DealerFund.
If you're interested in joining our Investment Club to make direct investments into AutoTech and Mobility startups, please join. There is no obligation to start seeing our deal flow, and we continue to have attractive investment deals available to our members.
Don't forget to check out my book, "The Future of Automotive Retail," which is available on Amazon.com. And keep an eye out for my new book, "The Future of Mobility", which will be out at the end of the year.
Thanks (as always) for your ongoing support, and we look forward to working closely together with you to create the future of this industry.
Thank you for tuning into CBT News for this week's Future of Automotive segment, and we'll see you next week!