Welcome to another edition of The Friday 5 with Steve Greenfield, Founder and CEO of Automotive Ventures, an auto technology advisory firm that helps entrepreneurs raise money and maximize the value of their companies.
Public Group Reporting
We've entered Q3 earnings call season, and the public dealer groups are announcing incredible profitability. Who would have guessed, given all of the uncertainty this year has brought to the automotive market.
AutoNation, the largest dealer group in the U.S., experienced their most profitable quarter EVER in Q3, as a stronger-than-expected recovery in demand — and tight inventories — helped drive more profit per vehicle.
Lithia Motors posted a record-high profit in Q3, driven largely by used-vehicle sales and its service, body, and parts business. As the other public dealer groups report over the next two weeks, expect similar strong results.
Having said that, keep an eye on analysts' questions during the earnings calls to see if they reveal any softness going into Q4. The wholesale auctions are indicating that consumer demand might be starting to weaken — Black Book reports that wholesale auction prices continued their decline last week, for the sixth week in a row.
Tekion Corp
Big news this week in the DMS space. Tekion Corporation, a cloud technology company and provider of a software-as-a-service DMS they call their "Automotive Retail Cloud", announced its Series C financing round of $150 million dollars at over a $1 billion dollar valuation. The funding round was led by global Private Equity firm Advent International.
Other investors in this latest round are Index Ventures, Exor — the holding company of Fiat Chrysler Automobiles and Ferrari — Airbus Ventures, and FM Capital. Tekion is a startup looking to disrupt the DMS market. 
From 2016 to early 2019, wanting to stay off the radar of larger tech providers, Vijayan built Tekion in stealth mode. Even when the company unveiled itself in January 2019 with two investment-related press releases, Vijayan kept the startup's true intentions vague, talking only about its digital Service Experience platform.
Tekion continued to keep a low profile during the NADA convention in San Francisco in January 2019, inviting a limited number of dealers to view the product. Later in 2019, Tekion unveiled its vision of what an automotive retail DMS should look like — with its "Automotive Retail Cloud". An investment and certification from General Motors that was announced in February of this year revealed Tekion has big ambitions in the DMS space that has long been dominated by CDK Global and Reynolds and Reynolds.
Tekion hopes to solve the issue of technology fragmentation that has plagued the industry for decades. With its modern cloud-based platform — complete with a centralized accounting system built on a secure data platform — Tekion says dealers can access their company's data from anywhere — while also providing seamless access to vendors via its set of APIs.
ACV Auctions
The wholesale auction space continues to be hot. ACV Auctions announced late last week that they've raised an additional $55 million dollars in equity, led by Durable Capital Partners. ACV also took on a $50 million dollar bank line of credit. In previous funding rounds, ACV had raised $295-and-a-half million dollars from investors such as Bessemer Venture Partners, Bain Capital Ventures, and Tribeca Venture Partners.

ACV has 1,400 full-time employees, up from 400 in October of 2018. Rumor is that ACV will IPO in early 2021, and MAY be looking at an acquisition prior to becoming a public company. 
BCA & Cinch
BCA Marketplace, the largest physical auction company in Europe has launched Cinch, an online marketplace for consumers. BCA already owns We Buy Any Car, which acquires vehicles directly from consumers. 
BCA Marketplace was a public company until it was bought by private equity giant TDR Capital for £1.9 billion British pounds in September of last year. It's interesting to see a wholesale auction company that also buys vehicles directly from consumers, and now offers vehicles to consumers to purchase.
Here in the U.S., the largest retailer of used vehicles, CarMax, runs the third largest auction company in the country, with over 70 locations. CarMax sells over 400 thousand wholesale vehicles per year. And remember that CarMax made a $50 million dollar investment in online shopping site Edmunds early this year, which raised a lot of eyebrows.
Carvana recently launched their wholesale channel, CarvanaACCESS, powered by Manheim's OVE. Like CarMax, Carvana needs an efficient way to dispose of trade-ins and aged inventory they don't need.
F&I Consolidation Continues
We've seen four acquisitions so far this year from National Auto Care. NAC, which has provided F&I products, administration, consulting services, training and marketing support to independent agents, insurance companies, financial institutions, third-party administrators, and credit unions for more than 35 years, announced this week that it has acquired Coffeen Management Company, an independent automotive F&I agency based in Texas.
Just last week, NAC announced the acquisition of Assurance Marketing, an independent automotive F&I agency based in Oklahoma that has provided products, services, and training to dealers for 30 years.

In addition, NAC acquired both Excel Auto Partners out of North Carolina in August and Chicago-based Diversified Management Group in July.
Companies to Watch
1. DataClover: First up is DataClover, a software company founded in 2014, and based in Atlanta Georgia. DataClover develops technology solutions that convert dealership service website traffic into service business. The rapidly changing automotive retail environment is requiring today's dealership service operations to deliver digital-first customer experiences.
DataClover helps dealers create simple and fast digital experiences that acquire and retain more service customers. DataClover is on the Inc. 5000's 2020 list of America's fastest-growing companies.
2. PartsEdge: The second company we're showcasing this week is PartsEdge, founded in 1992, and based in San Diego, California. PartsEdge increases DMS utilization, improves efficiency, accuracy, and profitability with solid and consistent plans for eliminating all types of waste in a dealer's Parts Operations. You can kind of think of it as vAuto for a dealer's parts operations. PartsEdge also works with large dealer groups to create a simple way to roll out centralized company-wide parts operation best practices while maintaining the individuality of multiple franchises in multiple locations.
3. Insignia Group: Finally, this week we showcase Insignia Group, founded in 2001, and located in Rock Hill, South Carolina. The Insignia Accessories System is a dealer's complete accessories sales solution to increase dealership profits on every new and serviced vehicle.
Insignia simplifies the accessories sales process so dealers can fulfill orders quickly and easily, eliminating wasted time and minimizing confusion, every day, and on every deal. From affordable pricing and accurate, high-quality data, to useful sales tools, services, training, and support, Insignia is focused on ensuring that all customers derive the most out of their Insignia Accessories System.
Insignia Group Specializes in providing simple accessory sales solutions and training. By using Insignia, dealerships can easily manage accessory sales in their dealership.
---
Did you miss last week's episode of The Friday 5? Watch it here now! And don't forget to share your questions and comments with Jim Fitzpatrick at jfitzpatrick@cbtnews.com.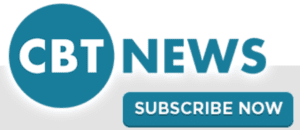 Be sure to follow us on Facebook and Twitter to stay up to date or catch-up on all of our podcasts on demand.
While you're here, don't forget to subscribe to our email newsletter for all the latest auto industry news from CBT News.