A new study identifies that less than one in four salespeople is performing at a level considered above average. The report called the "State of Sales" by Questionmark was powered by Salesforce Research and assessed salespeople across a range of industries including automotive. They recommend that businesses identify the characteristics their top salespeople have and implement them into training for the rest of the team. 
Questionmark CEO Lars Pedersen said, "The factors that make a sales team successful will differ from employer to employer. But one thing is certain: the bulk of revenue will come from a minority of high-performing salespeople.
"By understanding what these high performers do that others don't, employers can introduce better training. They can ensure they replicate good habits and successful strategies across the whole sales channel." 
Changing Trends in the Sales Role
In previous generations, success in auto sales centered solely on the number of units sold and rolled. Shady deals by greedy sellers – just to sell one more car by any means necessary – led to a notoriously derogatory view of car salespeople that continues to permeate the industry today. 
In the auto retail industry today, a successful salesperson can be measured in number of vehicles delivered, although other markers should be considered also. Customer satisfaction scores will indicate whether the buyers were satisfied with the experience with their salesperson, and the number of repeat buyers and referral business they receive is also crucial to understand their success.
V12 data indicates that 59% of car shoppers choose a dealership based on its reputation, so highly dependent on the customer experience that purchasers have with the store. Price matters less than CX; Autotrader research shows that "54% of consumers would buy from a dealership that offers their preferred experience even if it didn't have the lowest price".
Highly successful salespeople are tuned in on the customer's needs and expectations, giving them the edge to closing the sale more effectively.  
Habits of High Performers
According to Questionmark's State of Sales report, high-performing sales reps spend two-thirds of their productive time on tasks other than actively selling. Those tasks include:  
Prioritizing their leads and opportunities (7% of their time)

 

Performing data entry for sales and customer info (8%)

 

Being involved in meetings or training in-house (8%)

 
Mining and researching for new leads (9%)

 

Administrative tasks (9%)

 

Preparation and planning (9%)

 

And generating quotes or proposals (9%)

 
These portions of the salesperson's responsibilities may account for 66% of their time, but these actions lead to a majority of the sales by high performers. Underperforming salespeople often find their pipeline is empty after they complete the steps in the sales process for current customers, leading to long droughts between car sales. 
Since every salesfloor operates uniquely and operates in a geographic and demographic bubble, it makes sense for management to determine the strengths their high performers possess at the store level. Those traits should be incorporated into training materials to develop average and under-performing salespeople. 
---
Did you enjoy this article from Jason Unrau? Read other articles from him here.
Be sure to follow us on Facebook and Twitter to stay up to date or catch-up on all of our podcasts on demand.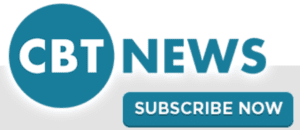 While you're here, don't forget to subscribe to our email newsletter for all the latest auto industry news from CBT News.