Connecting with customers via social media requires a different mindset from other forms of marketing because the goal is to create an ongoing two-way engagement. The challenge in putting the "social" in "social media" requires dealerships to find new ways to connect with their customers. This challenge, however, is also an opportunity to build value in the customer's mind before they ever step foot inside the dealership.
Here are a few "Do's and Don'ts" to keep in mind when it comes to your dealership's social media strategy:
DO's
Do: Be Consistent — Your dealership's social media efforts should speak in one voice, and not "whoever has time" to post, comment or otherwise speak for the company. Decide who is going to be responsible for representing the dealership, and then allow them to do it. Coordinate between departments and rooftops to ensure that all of your online efforts maintain a steady, coherent focus and voice.
Do: Keep a Schedule — Decide how often you want to post on social media, and then stick to it. Too many dealerships neglect their online presence and then try to make up for it by flooding their followers' feeds with irrelevant links, memes and anything else they can scramble to post. There are tools available to determine the best times to post to better engage with your followers (and this can vary by platform, so plan accordingly), and which topics are getting the most traction. Plan your content in advance but stay flexible in case something timely occurs. Finding a balance of steady, relevant content is the most effective way to make social media work for you.
Do: Talk about Things Other than Sales — It's fine to let your followers know what you have available or if you're running a sale this weekend, but there's got to be more to your social media efforts than just advertising. People get online to connect, so give them something pertaining to your dealership that will capture their attention. Are you hosting a fundraising event for a local charity that might be meaningful to your customers? Brainstorm a list of subjects that could be relevant to your audience, and your engagement rates will soar.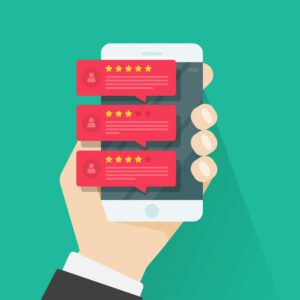 Do: Respond to Every Review — If a customer has taken the time to post something on a review site or your social media feed, show you value their input by responding to them as quickly as possible. If it's a good review, thank them. If it's a less-than-stellar review, ask how you could improve their experience and make it better. Often, addressing an issue can turn an unsatisfied customer into a customer for life. Engaging when customers share their experiences puts a human face on your dealership and makes it more inviting to both that customer and those viewing the post.
Do: Diversify — It can be difficult to keep up with the new social media platforms that seem to pop up overnight, but it's important to maintain a presence where your customers are most likely to spend their time. The biggest platform right now is Facebook, but that could change quickly. There are major players — Twitter, Instagram, Pinterest, SnapChat, YouTube and more — that deserve your attention. Keep in mind that different demographics prefer different social platforms. In a recent study, the Pew Research Center found that, while 68 percent of U.S. adults say they are Facebook users, 71 percent of Americans ages 18-24 use Instagram and Twitter, and YouTube is used by 94 percent of this up-and-coming demographic. Be where they are.
DON'Ts
Don't: Cause Controversy — It can be tempting to comment on the day's news, the political climate and a host of other topics that might be trending on social media. One of the cardinal rules of social media for retail, however, is that if you wouldn't say it to a customer in person, don't post it online. It's too easy to hit a "third-rail" topic and alienate half your audience, so stay away from topics with that potential. Jokes are another area where, if it's the least bit off-color or could be taken the wrong way, the risks far outweigh the rewards. If the local high school team is going to the state championship, by all means, wish them the best, but be mindful of how a post could sound to someone who might not agree with you.
Don't: Use Canned Responses — It's important to respond quickly to reviews and comments, but taking shortcuts can undermine your efforts, or worse. You can have templates to help you structure your responses, but never use "canned" statements on social media. A quick search that pulls up the same word-for-word responses tells the audience that you don't care enough to personalize the experience. Let the reviewer — and everyone following the conversation — know that you care enough to address their individual post.
Don't: Argue Online — There are times when a bad review or complaint shouldn't be addressed through social media. Being seen as argumentative in an online discussion isn't a good look for your dealership. If things go negative, ask the commenter to contact the dealership so you can address the issue offline and hopefully come to a settlement. They may still become a customer for life, but sometimes that has to happen behind the scenes.
Don't: Ignore Mistakes — Despite our best efforts, mistakes will be made. It's easy to say the wrong thing, or have a comment be misconstrued. If this happens, do not ignore it. Once you become aware of it — or are made aware of it ­— act quickly. Take the offending post down, and then apologize. Don't attempt to justify or give reasons why people should "calm down." Own the mistake, accept responsibility, learn from it and move along. You'll gain more respect while keeping a simple problem from becoming a far more complex one.
Social media is a great tool for communicating with your customers on an ongoing basis. By thinking ahead and having a plan in place, your dealership will connect with potential and current customers in the places where they are focusing more and more of their attention.