With President Donald Trump's move to impose new tariffs on car materials from foreign suppliers, there has been a massive amount of pushback from individuals and corporations. Despite the satisfactory status of the auto market at the moment, many fear that new tariffs could be devastating to automakers, dealers, and consumers.
Right now, limited inventory and credit availability are the main concerns of auto dealers. However, a new Cox Automotive report has indicated that 38 percent of franchised dealers are worried and feel that tariffs will hurt business, with 66 percent of those predicting higher prices for consumers all across the market – not just for imported vehicles.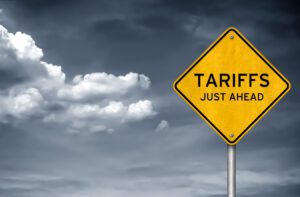 On the contrary, only 11 percent of auto dealers feel like new tariffs would be beneficial to their businesses as opposed to an additional obstacle to their current worries. 51 percent feel that tariffs won't affect business at all.
According to global news outlet Stratfor the U.S. would "share in the pain" should new auto tariffs be imposed. Prices for cars and light trucks are expected to rise, and automakers who heavily rely on vehicles that have been imported will see an even steeper rise in costs. It is estimated that the average price of U.S. assembled autos would increase by $1,100 and autos produced outside of the U.S. would increase by a whopping $4,000.
The Stratfor article also noted that if the current Administration gets their way and auto imports are deemed a "national security threat," more trade barriers would be allowed, and would allegedly raise prices even more for consumers. Of course, rising prices are not preferred for the U.S. economy but Douglas J. Peebles of Emerging Market Views also reported that "every one of the world's major automakers would take a hit." Nobody knows for sure what consequences a shake-up in the global economy would have, but many experts agree they would not be good.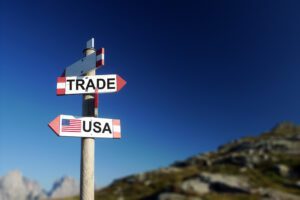 It is important to note that despite a lot of worry in the auto industry, the Cox Automotive report included that the sentiment of the auto industry has generally remained positive this quarter, meaning dealers are still optimistic in the current market. It seems as if dealers will continue on the way they have been doing and hope new tariffs aren't detrimental to business should they be implemented.
President Trump has promised he would do everything in his power to come up with fair trade deals with all countries and has not taken any of the aforementioned criticism and skepticism into consideration so far. Though fair trade is certainly preferable to all parties involved, nobody is sure that tariff impositions and threats are the solution to making agreements.
Overall, as Steven Finlay of WardsAuto reported, many experts feel that Trump's tariff threats are "more of a negotiating tactic than an imminent reality." For now, all Americans can do is sit back and hope beneficial agreements can be made.