Unless you've been hiding under a rock for the last several years, you are familiar with Bitcoin and the excitement surrounding blockchain technology. Also known as cryptocurrency, these electronic currencies are becoming more popular as a means of payment.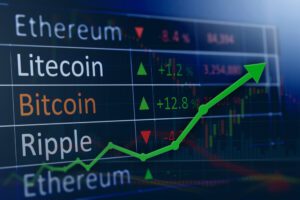 The tricky thing with Bitcoin and other cryptocurrencies is that they lie somewhere on the fringes of government regulation. Some argue that this is a good thing, while others prefer to keep their distance until crypto assets can be regulated and insured by the FDIC, or a similar organization.
Regardless of where you stand on the issue, there is a growing number of crypto-rich individuals who need a way to spend all of the electronic dough that has been accumulated in the recent boom. This is where the conversation turns to businesses that are starting to accept Bitcoin as a form of payment.
Who Accepts Bitcoin?
Many companies are jumping on the bandwagon to accept Bitcoin and other cryptocurrencies. Overstock, Expedia, Subway, Paypal and Microsoft are some of the more recognizable names that allow shoppers the option to pay this way.
Currently, there are only a handful of auto dealerships that allow Bitcoin payments. Last week, Post Oak Motor Cars in Houston, TX became the first Bentley, Bugatti and Rolls Royce dealership in the United States to adopt cryptocurrency as a means of payment.
The luxury automotive retailer is owned by Tilman Fertitta, who also owns the Houston Rockets NBA franchise. The Rockets, incidentally, will also accept Bitcoin this year for ticket purchases.
What are the Advantages?
The biggest question you need to ask is whether accepting cryptocurrencies will increase your sales. Chances are greater for luxury lines that sales will increase by allowing clientele the ability to pay using the blockchain, but there are definitely non-luxury dealers who are seeing benefits from accepting Bitcoin.
One advantage is that processing payments using blockchain technology is generally cheaper than processing credit card transactions. This savings can add up quickly on large-ticket purchases like automobiles.
What are the Dangers?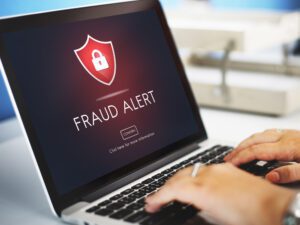 Blockchain transactions are very safe. Once the currency has been transferred, it is yours. However, these transactions are also completely anonymous (by design). While this is one of the main selling points of cryptocurrency, it could potentially be a liability in cases of fraud or money laundering that have been seen from time to time in the car business. When cryptocurrency gets transferred through the blockchain, there is no way to track it back to its source.
Final Thoughts
Cryptocurrency is extremely hot right now. Although exchange rates are starting to dip, the value of Bitcoin and other cryptocurrencies have been on a meteoric rise for some time now. This has created a new class of crypto-millionaires who need a way to spend their fortunes. Converting Bitcoin to USD or other paper currencies is not appealing to them, either. Many prefer to hold and spend cryptocurrencies in their original form.
There will likely be a lot of evolution over the coming years, but experts agree that cryptocurrencies are here to stay. With that in mind, it is important to take notice and make a plan for how to incorporate cryptocurrencies into daily business.