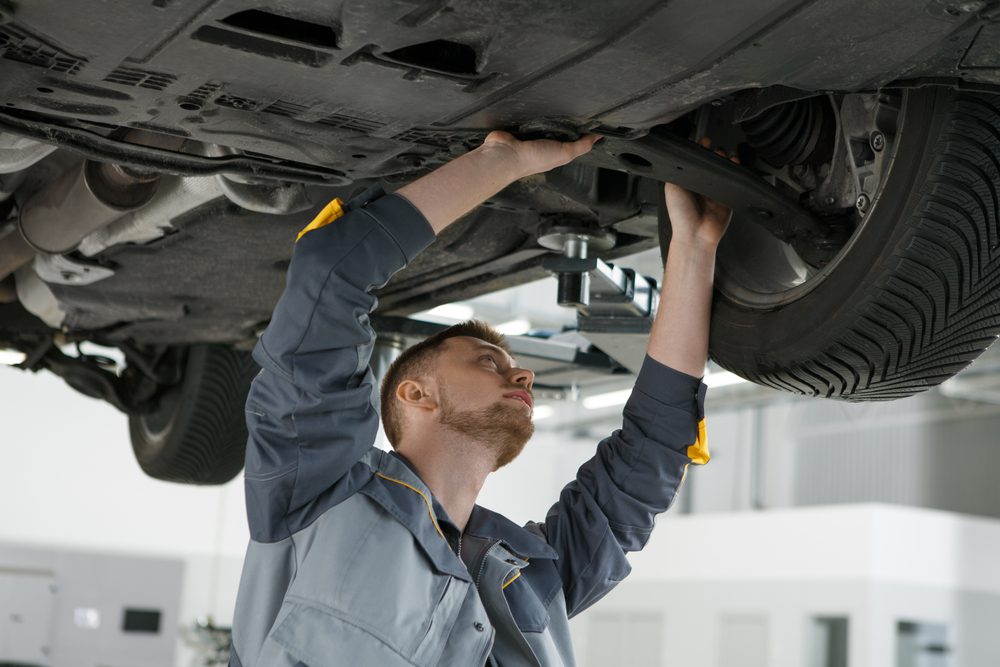 Google announced on Monday that its employees will be able to work from home into the summer of 2021. While they are the first major company to do so, the trendsetting tech giant is likely the first of many to make WFH a long-term option. Google's CEO Sundar Pichai communicated to staff in an email,  "To give employees the ability to plan ahead, we are extending our global voluntary work from home option through June 30, 2021, for roles that don't need to be in the office."
Working from home during the pandemic recovery is just one of the reasons that American traffic volume remains depressed by 25% through May 2020. To put it in lay terms, Americans racked up 72.9 billion miles fewer than in May 2019. The difference in odometers is beginning to be noticeable.
Whether it's because of an increase in WFH employees or the 17 million people on unemployment, fewer miles is equating to longer car ownership. 
Average Car Age is Growing
IHS Markit identified that the average age of light cars and trucks on the road has stretched by roughly a month to 11.9 years. That's despite a massive influx of new vehicles purchased in May and June of this year when manufacturers were offering aggressive incentives. From all appearances, it looks like that average age will continue to stretch due to COVID-related factors in automotive.
Todd Campau, associate director of Aftermarket Solutions at IHS Markit, said, "The COVID-19 pandemic has created the perfect storm to accelerate U.S. light vehicle average age in the coming years. This should be a positive side effect for the aftermarket, as the majority of repairs for older vehicles come through the aftermarket channel."
Not Necessarily Fewer Sales
The new car market's resiliency is a factor for America's swift rebound from April's economic plunge. And what's beginning to emerge is a widening gap between two segments of car owners – those with new and nearly-new pre-owned vehicles, and those with vehicles well past their prime.
According to ALG Inc., a TrueCar subsidiary, the average new car price has risen 3.2 percent – or $1,115 – from June 2019 to $36,420. Affordability is a concern for new cars, and used cars are rising in price as supply dwindles there.
Sales figures may remain fairly steady, but it may just be the middle- and upper-class buyers are active in the market while lower-income earners hold onto their cars for months or years longer than normal. 
More Opportunities in After-Sales Solutions
Regardless of how sales are divvied up, an aging fleet requires more servicing and repairs to keep them safe on the roads. Aside from retail sales, car dealers should focus their efforts on helping their communities maintain aging cars.
Create a high-mileage parts and labor discount program to encourage older car owners to engage with the dealership rather than a shop down the street.

Establish targeted marketing campaigns for routine maintenance that focus on demographics that typically hold onto their cars longer – fixed income, low income, and blue-collar workers, for example. 

Offer both aftermarket and white-box parts for service repairs to keep costs manageable on aging vehicles. Of course, ensure any differences in warranty coverage are expressed.

Engage with a financing provider for service repairs to help willing customers tackle costs on an extended timeline. 
The goal for the service department is two-fold: to generate income for the dealership and to keep consumers in the pipeline until they're ready for their next vehicle. The older a vehicle gets, the more important the relationship with the customer becomes, as well as the competitive pricing for reliable repairs.
---
Did you enjoy this article from Jason Unrau? Read other articles from him here.

Be sure to follow us on Facebook and Twitter to stay up to date or catch-up on all of our podcasts on demand.
While you're here, don't forget to subscribe to our email newsletter for all the latest auto industry news from CBT News.