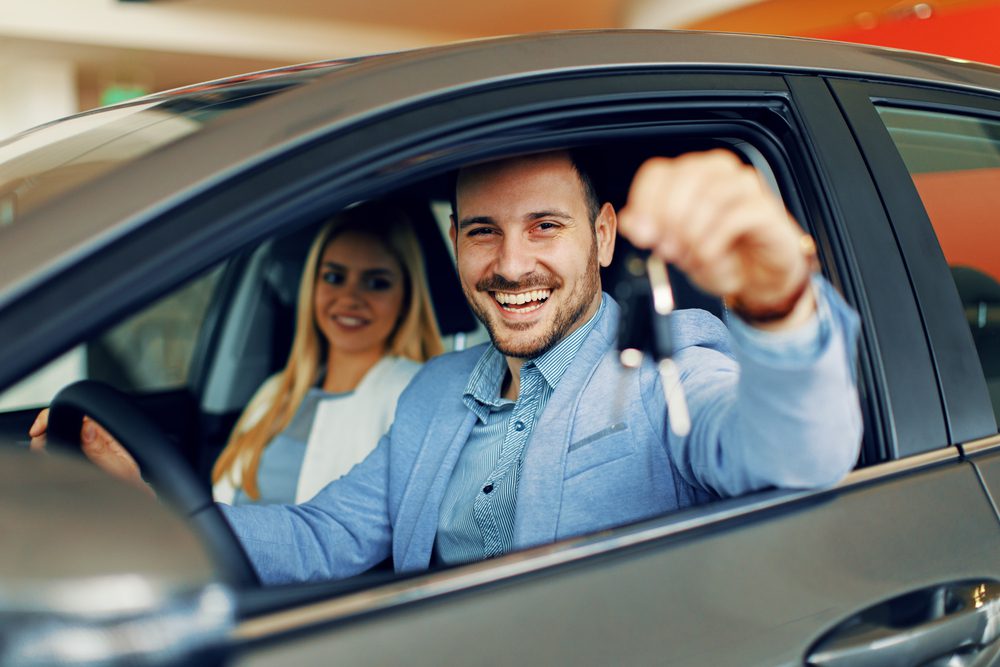 Think about the last time you spent money on a large item, what made you feel comfortable making the final purchase? Was it the price, did the quality of the product inspire you or was it the overall purchasing experience? For you, it was probably all three.
However, currently, customer experience is reigning supreme. Did you realize that 86 percent of buyers will pay more for a better experience, but only one percent feel that vendors consistently meet expectations?
Today, the goal is to use a variety of touchpoints to create exceptional customer and car buying experiences that connect your online audiences to offline opportunities for cultivation.
So, here are some ways you can sell your car buying experience, and engage your customers on and offline.
Talk Up What You Can Offer, Besides the Car
One of the best ways to sell the car buying experience is to do precisely that. You need to let customers know what they can expect when they walk in your doors or interact with you online. If they can expect to hear back from you within 24 hours, say it, if you offer a free service appointment with a purchase, play this up. You might have excellent ideas for how to promote your customer experiences, but you need to be sure that the message reaches your current and potential customers.
Invest in User Generated Content
Seventy-nine percent of respondents to a recent data report said that user-generated content highly impacts their purchasing decisions. One of the best ways to improve the perception of the car buying experience at your dealership is to show what other customers have experienced with your brand while working with you. Ask a former buyer to discuss their experience with your dealership team in a Facebook post, or ask a new car buyer to take a photo with your staff and their new car in an Instagram photo. Use your past customer experiences to sell what customers can expect from you.
Ensure Someone Follows Up on Contact Forms
This step may seem like a simple thing to mention, but it has a tendency to fall by the wayside. The amount of time it takes for someone to reach back out to a customer definitely factors into their customer experience. For example, getting those potential car buyers in for a test drive or into the showroom for consultations may rest on following up with that form. As a result, it is crucial to set up an automation that reminds you and your team to check contact forms and ensure the information makes it to your CRM.
Capitalize on the Test Drive
Much of today's conversations surrounding touchpoints and marketing is around the digital customer experience. However, the in-person experience is still important, and one that has a significant impact on buyers is the test drive. According to data gathered by V12, potential car buyers are looking for a test driving process with less pressure to buy. For example, they are seeking more input regarding the product itself instead of only the sale. They also want to try a variety of cars at one time. While your dealership may not be able to hire a product specialist for this task, you can train your salespeople to incorporate more technology training elements and product information discussions into this process.
Add Personalization to the Experience
Personalization requires you to make data collection a priority. From buying habits to location, data is going to give you the information you need to tailor the customer and car buying experience to your potential car buyers. For example, understanding past buying habits from a specific demographic of customers in your city allows you to make personalized product recommendations through digital ads, email newsletters, and dynamic content. Personalization and customization play a considerable part in the car buying experience and the task of getting them offline to the inside of your showroom.
Whether Online or Offline, You Can Sell Your Dealership's Car Buying Experience
Every blog post, social media posting, email newsletter, form submission, and phone call should work in tandem to get potential customers inside your showroom. Consequently, it is your dealership's mission to sell the experiences they will encounter once they get there.
Whether you are providing incentives, service perks, quality customer service, or an informative test driving experience that motivates customers to seal the deal, you want to use each platform to sell these digital and physical touchpoints. Once customers know what they can expect—and have seen you meet these expectations for others—expect your online and in-person traffic to rise.