It seems that car owners have always developed an emotional bond with their vehicle. Research by Road & Travel Magazine from back in December 2007 found that 60 percent of vehicle owners hold conversations with the cars and 27 percent have a special name for their vehicle. A recent Brand Intimacy Study by MBLM discovered the bond goes beyond just the vehicle they drive.
The Brand Intimacy 2020 Study found that of the 15 industries they studied, the automotive industry ranked second, trailing only media and entertainment. Of the more than 400 brands that find a spot on the list, four carmakers are in the top 10: Ford is at the #4 spot, Jeep is in 5th rank, BMW is at #7, and Chevrolet is in 8th position. Five additional carmakers are included above 40th position.
Managing Partner at MBLM, Mario Natarelli, says, "The automotive industry continues to perform very well in our annual study with four brands in the top 10 most intimate brands. The industry has been so successful because of the important relationship that people have with their cars and the ways in which they connect with them. We believe that automotive brands can deepen and enhance their relationships even further by looking for new ways to build bonds with customers."
The data in the Brand Intimacy Study is broken down even further based on demographics. It's worth noting several markers such as:
Ford's top ranking among carmakers was due to its broad appeal among millennials and people over the age of 35, and particularly appealing to men. 

Those surveyed with income over $100,000 preferred BMW while under $100,000 earners leaned toward Ford.

Among women, Chevrolet was the top-ranking automotive brand.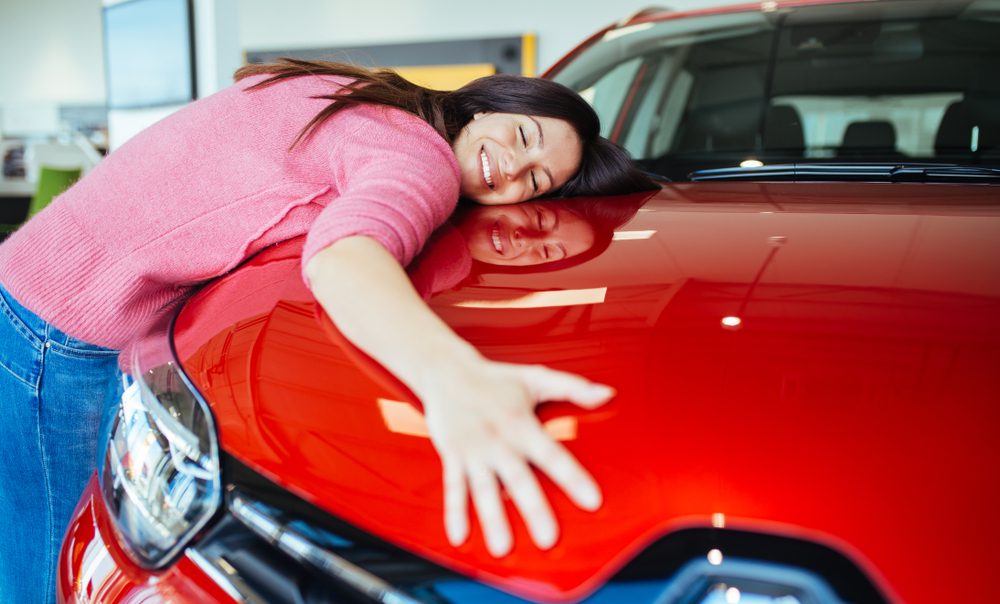 The survey was conducted among those 18 to 64 years of age in households earning $35,000 per year and up in the United States. MBLM's methodology states the purpose of the study is so that "marketers will understand not only where their brand falls in the hierarchy of performance but also how to strengthen performance in the future".
What Dealers Can Learn from Brand Intimacy
As with all marketing-related studies, the overall goal is to help identify opportunities to entice more consumers into the fold and strengthen existing relationships. MBLM shows that price resilience – the number of consumers willing to pay significantly more – is higher among brands with better brand intimacy.
Focus on Emotion over Price
Whether shopping for a new car or servicing their current vehicle, a rosier view of a brand can help shift the focus away from how much the price will be. Rather, dealers can focus the customer on pride of ownership and driving experience.
Salespeople and service advisors will be quick to support that emotion-driven sales are consistently more profitable. 
Present the Brand as Superior
As a car brand is thought of more highly by consumers, dealers are able to shift the conversation away from every nut and bolt on the walkaround and test drive. Rather, it can be promoted as a more trusted brand and, consequently, a brand that customers are more loyal to. To that end, it acts very much like a summary of all the online reviews a customer has perused to that point. 
More Targeted Marketing
Using the results of the MBLM Brand Intimacy Study, dealers can help to identify low-hanging fruit and advertise accordingly. Chevrolet dealers who engage in social media posts targeting women should find it more successful, just as Ford dealers would find better engagement with a male audience.
Consumers aren't just intimately connected with their car. They're also quite fond of a brand and its image. Use that connection to your advantage in marketing.
---
Did you enjoy this article from Jason Unrau? Read other articles from him here.

Be sure to follow us on Facebook and Twitter to stay up to date or catch-up on all of our podcasts on demand.
While you're here, don't forget to subscribe to our email newsletter for all the latest auto industry news from CBT News.