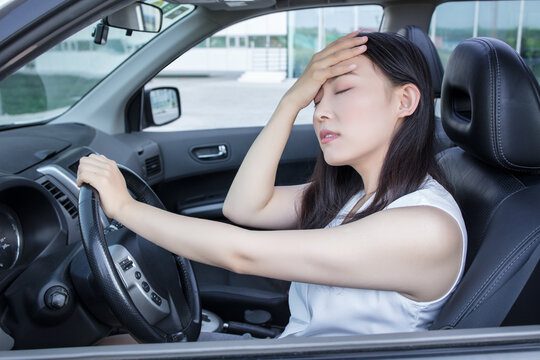 The effects of the pandemic are far from over, even for those who haven't been infected by the coronavirus. The latest Mental Health Index: US Worker Edition by Total Brain reveals that the employees are demonstrating less focus in the workplace and are at higher risk for post-traumatic stress disorder (PTSD).
Of workers aged 20 to 39, the data shows that "sustained attention has decreased 24% in April and is now 59% lower than pre-pandemic". Compared to April 2021, those aged 20to 39 exhibited 37% worse decreased attention while those 60 and over showed an astounding 125% decline in the same period. Notably, lack of an ability to concentrate is a top symptom for PTSD.
Information for the Mental Health Index is collected via standardized tasks and questions rather than a poll or survey, leading to more objective answers than a response to a poll.
Louis Gagnon is CEO at Total Brain. He says, "Employees returning to the workplace will bring with them the emotional trauma of the past year. This trauma will likely manifest itself through a decline in productivity and job performance. Dialogue, empathy, and a move to eliminate ambiguity in future plans has never been more important than now. It is what employees will need as we all navigate the path forward."
It's a perspective that might be a surprise to many employers that assumed a return to normal work environments would be beneficial to mental health. Although most dealerships nationwide have been operating throughout most of the pandemic, employees are still subject to the same uncertainty and fears.
Be cognizant of mental health concerns
In the US, nearly one in five adults live with mental illness of varying degrees while many more deal with mental health issues that are mild and/or undiagnosed. To say there are people in your dealership who are struggling to some degree is a safe bet. It's important that dealerships keep an open eye and ear for those who might be struggling with issues.
Executive vice president of One Mind at Work, Daryl Tol, said, "It is important that employers know what to look for, as it relates to the state of mental health among their employees, during the return to work. Having the resources and tools fully integrated into their business model, and ready to re-onboard the entire team as if new will be best practice."
Address pandemic policies
Total Brain notes that one-third of employees see the workplace as a risk to their health, and nearly half feel uneasy about interactions in-person. Quelling those concerns as much as possible can effectively reduce worry and help employees concentrate on their work rather than their environment.
Provide detailed policies as it relates to re-opening plans including mask usage and physical distancing as it's updated by your local governing bodies. Keep an open line of communication to hear employees' concerns and try to find resolutions that are safe and abide by the law.
Encourage exercise
Physical activity has long been reported to have mental health benefits. It's known to improve sleep habits, boost your mood, and chemicals released during exercise can reduce depression, stress, and anxiety. Typically, these are activities that elevate your heart rate into a "working zone".
Consider spearheading a month-long exercise challenge that encourages at least 30 minutes of exercise five times per week. It's an opportunity for dealership staff to engage in healthy competition and can become an outlet for social activities also.
Provide access to mental health support services
Most benefits packages include services that can directly or indirectly support mental health. Dealers should ensure their staff know about supports available to them openly without requiring them to ask.
Provide easy access to a list of the available services, common providers, and phone numbers or email addresses to make an appointment. It can include counselors and therapists, peer support groups, online resources, and even self-care services like massage therapy and chiropractors.
---
Did you enjoy this article from Jason Unrau? Please share your thoughts, comments, or questions regarding this topic by submitting a letter to the editor here, or connect with us at newsroom@cbtnews.com.
Be sure to follow us on Facebook and Twitter to stay up to date or catch-up on all of our podcasts on demand.
While you're here, don't forget to subscribe to our email newsletter for all the latest auto industry news from CBT News.