After hitting an all-time low earlier in 2020, crude oil prices are expected to rise to more normal levels in the first half of 2021. Bank of America says in the most recent Global Energy Weekly that they now forecast Brent Crude to reach $60 per barrel earlier next year.
The announcement comes just two months after boosting the forecast for Brent Crude by $5 per barrel with expectations that it "would average $43/bbl in 2020 and $50/bbl in 2021." Pricing trends have been accelerating faster than anticipated and the per-barrel price rose to $48 last week.

A number of factors are contributing to the pricing increases. Namely, the extreme over-production and stockpiling seen earlier this year in a spat between oil-producing Saudi Arabia and Russia is normalizing. As well, OPEC oil production and US shale patch drilling rigs have slumped, leading to an expected deficit in oil production of 4.9 million barrels per day in the second half of 2020 and beginning 2021 at a deficit of 1.7 million barrels per day.
COVID-19 is clearly continuing to factor into oil demand. As of the second week of August, the daily demand for oil stands at 88 million barrels per day. Compared with August 2019, that's 13 million barrels below one year ago, although it's up 8 million barrels per day from April this year.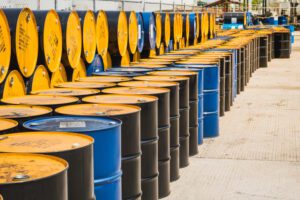 Dampening Truck Sales
Dealers like Cannon Lincoln Ford of Starkville are experiencing new vehicle shortages for popular models, running around a 45-day supply over the typical 90-day inventory. Trucks and SUVs are the hardest to replenish, in large part because low fuel prices continue to make trucks affordable to operate.
But with oil prices expected to increase by a third over the next six to nine months, the cost to operate larger vehicles will increase by a commensurate amount. That could mean that, just as carmakers begin to replenish truck inventory, demand could take get cold.  
Leaning More Toward Fuel Efficiency
Vehicle demand often has a tidal effect relative to current fuel prices. When prices are low, consumers opt for larger vehicles but when fuel prices are high, more efficient cars and small SUVs become more popular.
As the oil price swells, expect to see truck and SUV sales cool slightly and compact cars and small SUVs become more central in the auto retail environment. 
Owners May Opt for Repair over Replacement
Should actual markets follow forecasted oil prices, it could turn potential car purchasers off. Prospective buyers may wait until oil prices soften once again to replace or upgrade their vehicle.
The positive aspect of this effect is that car dealers can continue their relationship with clients in the service department where profit margins are higher. And until the electric car market heats up in the United States, the service department will be a major consumer of oil products required to maintain and repair vehicles.
---
Did you enjoy this article from Jason Unrau? Read other articles from him here.

Be sure to follow us on Facebook and Twitter to stay up to date or catch-up on all of our podcasts on demand.
While you're here, don't forget to subscribe to our email newsletter for all the latest auto industry news from CBT News.