The EV market has been dominated by Tesla in 2020, with little resistance from any other company in the market. However, Elon Musk's auto brand is certainly setting the stage for an all-electric arms race. Legacy OEMs and new startups are emerging as contenders in the all-electric market. As the boundaries for EV models continue to expand, their popularity will follow suit. 
Tesla has been out front in large part due to its head start on everyone else. The EV maker has been selling all-electric models since 2012. The culture following Elon Musk certainly benefits Tesla as well, powered by a passionate fan base that is unrivaled by any other automaker. 

The landscape for electric cars is certainly changing though. According to Nasdaq, the market is expected to grow from around $162 billion to $802 billion, between 2020-2027, showing a CAGR of 22.6%. The next decade is expected to bring a stronger presence of electric innovation especially based on the strategy and goals of automakers across the world.
GM
General Motors recently debuted the Cadillac LYRIQ, their first all-electric Cadillac. The automaker plans to unleash an entire lineup of all-electric sedans, pickup trucks, and SUVs.
"Led by LYRIQ, Cadillac will redefine American luxury over the next decade with a new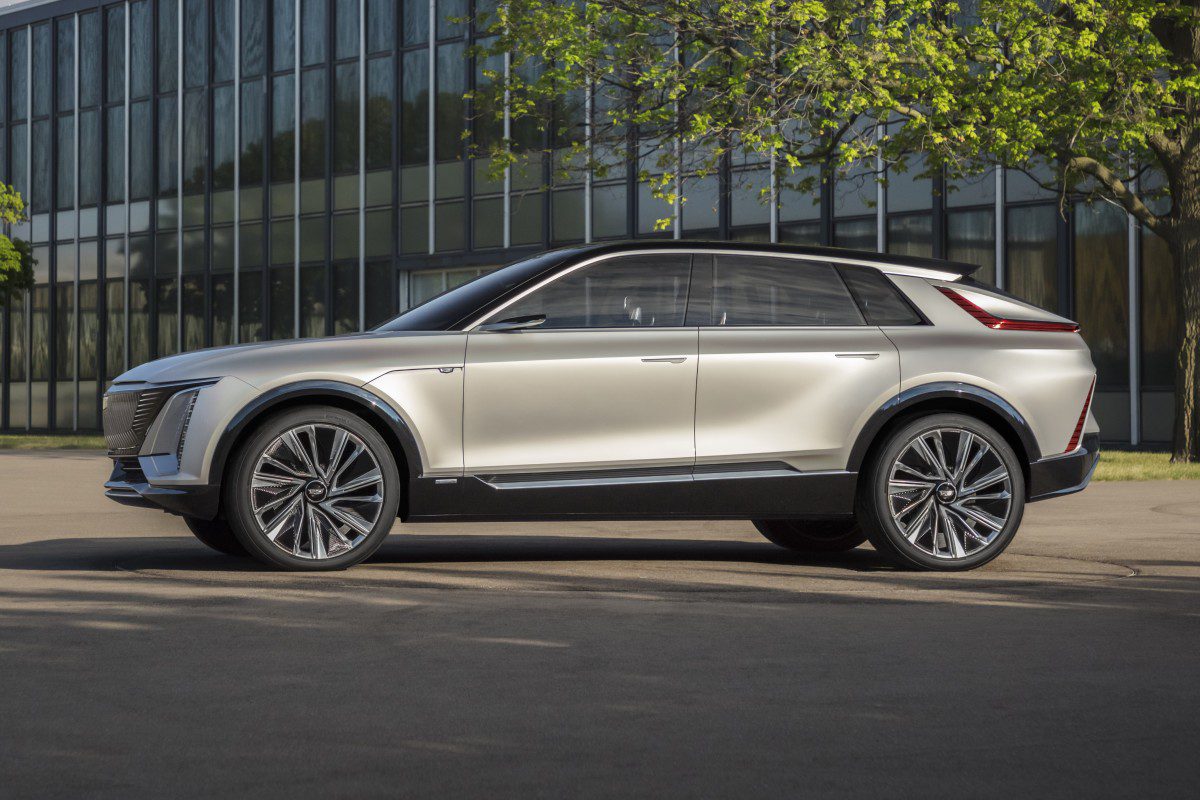 portfolio of transformative EVs," said Steve Carlisle, executive vice president and president of GM North America. "We will deliver experiences that engage the senses, anticipate desires and enable our customers to go on extraordinary journeys."
Among other models, GM has plans to expand the Chevy Bolt to a new crossover model in 2021. Production on the new Bolt was delayed due in large part to the coronavirus. GM is also preparing to launch an all-electric Hummer in 2021. The reemergence of the Hummer comes just in time to compete with Tesla's new Cybertruck.
Nikola
Speaking of Cybertruck competitors, Phoenix-based start-up Nikola is preparing to debut its Nikola Badger electric pickup truck this December. The Badger was built from the technology used to power the Nikola Semi Truck Fleet.
"Nikola has billions worth of technology in our semi-truck program, so why not build it into a pickup truck?" said Trevor Milton, CEO, Nikola Corporation when the start-up announced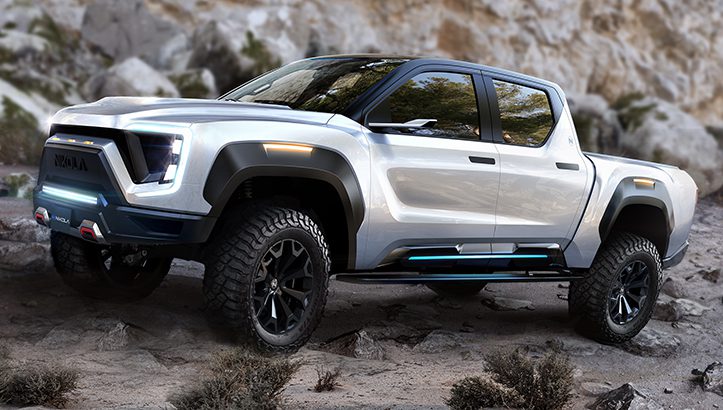 the truck earlier this year. "I have been working on this pickup program for years and believe the market is now ready for something that can handle a full day's worth of work without running out of energy. This electric truck can be used for work, weekend getaways, towing, off-roading or to hit the ski slopes without performance loss. No other electric pickup can operate in these temperatures and conditions." 
Nikola also recently saw their stock soar by 22% after securing an order for 2,500 electric garbage trucks.
Hyundai 
Hyundai announced its IONIQ brand that will include an entire lineup of battery electric vehicles all incorporating a unique, futuristic style. 
"The IONIQ brand will change the paradigm of EV customer experience," said Wonhong Cho, Executive Vice President and Global Chief Marketing Officer at Hyundai Motor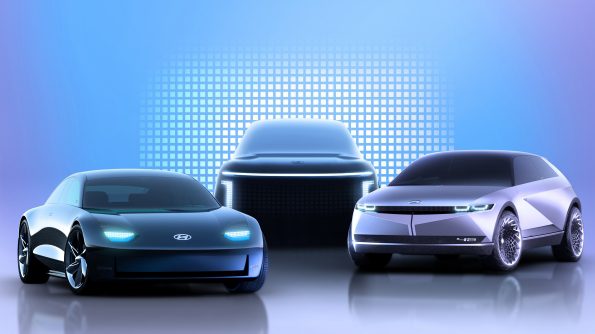 Company. "With a new emphasis on connected living, we will offer electrified experiences integral to an eco-friendly lifestyle."
Hyundai says they have accelerated their EV push due to the growing market. The automaker hopes to push out their subcompact (IONIQ 5), midsize sedan (IONIQ 6), and SUV (IONIQ 7) over the next four years.
Tesla
The EV market leader finalized plans to launch a new gigafactory in Austin, TX. The factory will produce the new Cybertruck, along with the Tesla Model Y and Model 3. The 2000 acre
lot cost Tesla $97 million according to the Austin Business Journal. The automaker recently announced that they are beginning the hiring process in Austin, expecting to bring 5,000 jobs to Travis County.
Tesla will need to keep production on schedule as automakers continue to unveil all-electric options.
Did you enjoy this article from Josh Isley? Read other articles from him here.

Be sure to follow us on Facebook and Twitter to stay up to date or catch-up on all of our podcasts on demand.
While you're here, don't forget to subscribe to our email newsletter for all the latest auto industry news from CBT News.