The automotive industry has thankfully shown signs of recovery throughout the past few months and will hopefully continue to improve despite the ongoing coronavirus pandemic. This week, presidential nominee Joe Biden held a drive-in rally in Toledo, Ohio, and while a large portion of his 25-minute speech consisted of disparaging the current administration, he took some time to mention a few of his plans and prospects for the auto industry.
Of course, the U.S. job market was crushed by the pandemic and many auto workers were among those impacted by layoffs and budget cuts. Biden has repeatedly claimed that if he gets elected, he will be able to create 18.6 million jobs as opposed to President Trump's 11.2 million and he would also increase the corporate income tax rate to 28% (from 21%) and raise taxes on people making more than $400,000 annually. While opponents warn these moves would drastically increase the federal deficit and hurt the stock market, Biden and his supporters say that it would create massive job growth in infrastructure and manufacturing, therefore creating jobs for auto workers since manufacturing is the "backbone of America."
Ohio and neighboring Michigan are major hubs for the auto industry and therefore employ thousands of auto workers who Biden claims would get to go back to work.
Standing at a podium outside a United Auto Workers union hall, Biden stated that President Trump has "turned his back" on the UAW members by failing to boost the economy and added, "I promise you I will never do that." He stated that his administration would invest heavily in infrastructure and manufacturing and claimed "it's all going to be done by certified union labor."
Biden pointed out that the Lordstown, Ohio GM plant had been shut down in early 2019, although it had reopened later that year to work on the company's electric pickup truck, the Endurance. He also expressed that he would like to create a national network of approximately 500,000 charging stations for electric vehicles. This, he said, would "make it easier for American consumers to move to the vehicles of the future." He added that "we're going to move in a direction that technology is taking us" and said that auto union workers would be mandatory in order to do this.
At a previous appearance in Michigan, Biden had also announced, "I don't accept the defeatist view that the forces of automation and globalization mean we can't keep good-paying union jobs here in America and create more of them."
Biden also mentioned creating a program that would offer rebates to people for switching out their older "gas guzzling" vehicles for more eco-friendly ones. If this sounds familiar, that's because it is – Biden's plan is expected to be similar to the Obama administration's 2009 "Cash for Clunkers" program, which generally gave consumers incentives between $2,500 and $4,500. Of course, some people believe the program was a success and others think it was a failure; however, Biden did not lay out many specific details about how his new program would differ, if at all.
While former President George Bush had actually initiated the recovery of the auto industry in the recession, Biden also touched on his role as the head of the 2009 Recovery Act, which many people claim "saved" General Motors, Chrysler, and the auto industry as a whole. Biden has not wavered in his promise that he could "save" the industry again and said that the federal government had "bet" on auto workers back then and it had "paid off." Biden's own website indicates that he "saw firsthand" that "small and medium-sized manufacturers are critical to jobs, innovation, and ensuring that the future is made in America."
All of Biden's plans are part of his "Build Back Better" initiative, which would aim to create millions of jobs and quickly boost the economy.
---
Did you enjoy this article from Kimberly Hurley? Read other articles from her here.
Be sure to follow us on Facebook and Twitter to stay up to date or catch-up on all of our podcasts on demand.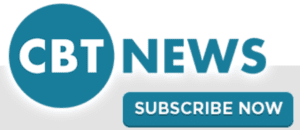 While you're here, don't forget to subscribe to our email newsletter for all the latest auto industry news from CBT News.