The vehicle trade-in process has evolved a lot over time. One of the biggest changes is that there used to be a lot more room for error.  In the past, an under-informed buyer was more likely to fall for a low-ball figure, and if reconditioning got too high, there was usually a sucker who would pay more than the car is worth to help bail you out.
Now, with easy access to dealer inventories and pricing online, it is a lot harder to find these price gaps. The buying public is much better informed about the true value of their vehicle.
So in spite of tougher profits and less flexibility, where can you get an advantage over the competition when it comes to trade vehicles? An unexpected place to start would be your service department.
Service Appointments as Sales Opportunities
It's called equity mining, and according to Lee Harkins, president of M5 Management Services, Inc, a dealership consultancy in Pelham, Ala., equity mining in the service drive is a great idea.
Think about it. You know more about vehicles that have been serviced in your drive than vehicles you've never seen before. Plus, buyers are in a position where they will be spending money on a repair. Why not ask if they'd be willing to put that repair bill toward a new vehicle?
Of course, this has to be a soft-sale approach. Service departments are already struggling with customer retention, but there are some strategies out there that are working well.
One example is Bill McDaniels' six dealerships in South Carolina, When customers enter the service lane, a service advisor greets them, walks around their vehicle, reviews the work to be done, and shows them to the waiting area.
In the waiting area, the "concierge service" (salesperson) offers a bottle of water, presents a business card and discusses the customer's transportation needs. The salesperson checks back in 15 minutes to see whether the guest needs anything, while casually asking: "If we could get you into a new car for what you're paying now, would you be interested?"
"It's a very soft approach," says McDaniels, owner of McDaniels Auto Group in South Carolina. "We don't want [customers] to get out of the car and start pouncing."
At Ray Catena Lexus in Freehold, N.J., a porter scans the vehicle identification numbers of customers entering the service drive. The porter prints out each vehicle's estimated trade-in value, and hands that information to the service advisor, who passes it along to the customer.
"We tell them, this is a rough idea of what your vehicle would be worth if you have any interest in trading it in," service manager Eric Cohen says.
Cohen adds that he likes the instant valuation. "I don't have to pull my sales manager away from another deal [to appraise the vehicle]."
Higher Trade Values for Customers
Another way your service department can help with the trade-in process is through inspections during the evaluation process. When you know more about a vehicle, it is easier to step-up on the trade value.
As with the example above, you can incorporate your service department into the trade evaluation process by having a technician on hand, whose job it is to perform quick inspections of trade vehicles.
Incorporating your service department into the trade-in process can serve many purposes, not the least of which is introducing your new customer to the service department. It can also allow you to have more confidence in raising the bid price on a trade vehicle.
Reduce Risks through Better Inspections
Better inspections in your service drive can also work to mitigate your wholesale loss numbers by catching problems before the deal is done. Better inspections and better reconditioning, can also have a huge impact on buyer satisfaction, once you've sold the trade and sent it down the road.
---

Did you enjoy this article from Ken Strong? Read other articles from him here.
Be sure to follow us on Facebook and Twitter to stay up to date or catch-up on all of our podcasts on demand.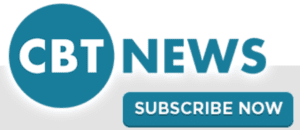 While you're here, don't forget to subscribe to our email newsletter for all the latest auto industry news from CBT News.