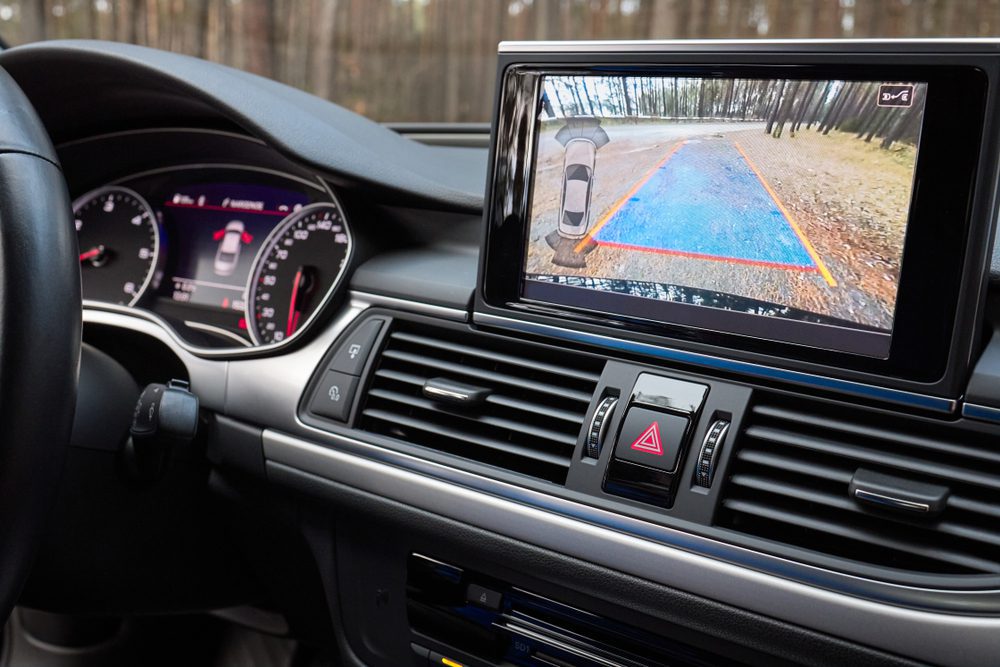 Modern vehicles are loaded with advanced technology designed to provide enhanced safety, performance, and entertainment options for new car buyers. 
According to Kelley Blue Book, new car buyers are looking for advanced features, such as active safety technology, along with more creature comforts, such as heated seats and larger infotainment or driver information system displays. These advanced technologies come with a steep learning curve that can push some drivers from confusion to indignation, especially when advanced technology and day-to-day functionality conflict. 
So, what's the best way to sell buyers on the latest technology? Let's dive right in and cover some opportunities for convincing buyers to want the latest and not fear this new generation of automobiles. 
Set time aside for training
Let's just say this upfront: The test drive is not the best time to train a potential buyer on how the active safety system, infotainment, or driver information displays function in full. 
Instead, show the features and explain their functionality in brief terms. Shoot for no longer than five minutes. Not only can these systems be distracting for buyers, but their operation (especially active safety systems) can be alarming to drivers who are unfamiliar with the technology. 
Gauging your audience is essential for any sales position, but it's extremely important in the context of selling buyers on technology. Some buyers will not require a deep tech dive and will instead take it upon themselves to learn and understand advanced systems, or they will have familiarity with systems from other vehicles. Other buyers will have little familiarity with advanced systems and will require much more direction for a successful outcome. Trust your gut and ask qualifying questions to figure out just how familiar your buyer is with new technology. 
Once you close the deal, set up a time for customers unfamiliar with new technology to come back and spend time with an expert. This could be a particularly savvy salesperson or a designated technology expert who knows the systems of the vehicle inside and out. 
Many dealers also host monthly seminars designed to bring in recent buyers for a thorough understanding and training of the systems in their particular vehicle. These seminars help build valuable relationships with dealership staff and cement your dealer as an expert in new vehicle technology. 
Keep USB cords and demo phone units handy
One of the most requested new features on modern vehicles is mobile phone peripherals like Android Auto and Apple CarPlay. Many buyers know they want these features but rarely understand how to use them or how to set them up. To overcome this fear and better sell features like large infotainment displays, equip sales staff with demonstration mobile phone units preloaded with Apple CarPlay and Android Auto software, along with the dealership's main contact information and a bevy of USB cords. 
Before you set off on the actual driving portion of a demo, sit with unfamiliar guests and go through how Android Auto and Apple Carplay function with the unit in the car. Access the call lists, pull up a map, and make a phone call or play some music. This type of experience, properly done, can make a huge impact on someone who's iffy about new technology by demonstrating exactly how it works and why they should want it.
QR code to specific dealer page on tech set-up
Many new vehicle owners may not have the time to sit down and go through an extensive training program or even have time for a 30-minute rundown after they're out of finance. 
For customers like this, we recommend dealerships work with their marketing partners to set up a specific, technology-focused web page that explains the technology on their unique vehicle. This is an opportunity for dealership staff to record videos or presentations that buyers can follow along with at home on their own time. Consider adding this content to YouTube for valuable cross-marketing opportunities. 
Once the sale is complete, either sign up your customer for the specific site or provide them with a QR code that links directly to the specific technology page. Spend proper time and effort on this step to build a library of information for your specific product line that impacts new vehicle owners. 
Technology is not a tough sell
Technology like modern infotainment systems and active safety systems are designed to be game-changers for new vehicle buyers. Because perception drives perceived reality, many technology-resistant adopters may not see the overall value in allowing new technology into their lives. The approach from dealership sales staff needs to be one of empathy while never straying from the fact that these technologies do indeed improve the quality of life. 
Making this connection between the quality of life and technology is the real bridge that needs to be crossed in order to get people to adopt new technology. 
Share statistics like some of the Insurance Institute for Highway Safety's recent findings to hammer home the point: 
Lane-keeping systems lowered rates of single-vehicle, sideswipe and head-on crashes of all severities by 11% and lowered crashes of those types in which there were injuries by 21%.
ADAS technology cut the fatal crash rate by 86%.
Forward Collision Warning reduced front-to-rear crashes by 27%.
Blind Spot Monitoring reduced lane-change crashes with injuries by 23%.
Reverse Automatic Braking cut backing-up crashes by 78%.
Those are real numbers, and any driver with loved ones in their vehicle will immediately connect with them. The empathy of your staff and their ability to bridge that emotional gap will go a long way to selling technology to your customers.
---
Did you enjoy this article from Alessandro Mannino? Please share your thoughts, comments, or questions regarding this topic by submitting a letter to the editor here, or connect with us at newsroom@cbtnews.com.
Be sure to follow us on Facebook and Twitter to stay up to date or catch up on all of our podcasts on demand.
While you're here, don't forget to subscribe to our email newsletter for all the latest auto industry news from CBT News.