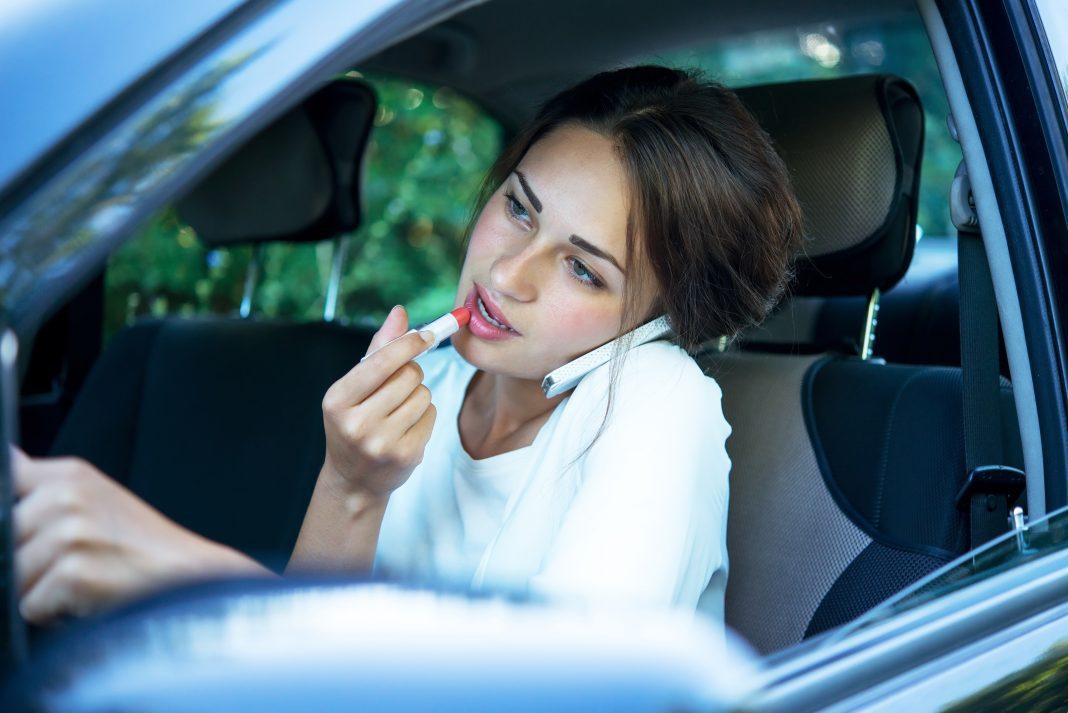 As school returns to session, roads will be inundated with students on their way to class. While the long weekend wraps up what's known as the 100 Deadliest Days of Summer – the time between Memorial Day and Labor Day – the dangers are far from gone. It remains true that teens have the highest accident rate of any age demographic, and in six of ten crashes involving teens distracted driving is a factor.
For dealers, this affects some of the youngest customers and their families. Freshman college students headed to campus for the first time have just bought their first car. High school students may have just received their license and are driving their parents' cars or their own.
The top distractions that these drivers face are other passengers in the car and talking or texting on a cell phone. However, distracted driving includes many other factors including exhaustion and eating or drinking at the wheel.
Although it may not be top of mind for car dealers and salespeople, their advice and encouragement to their clients and their families can promote safer driving practices. It could quite literally save lives.
Promoting responsible driving
Chris Hayes is the Assistant Vice President of Transportation Risk Control at Travelers Insurance. He remarks that the lower traffic levels have lulled drivers into bad habits. "Traffic volumes were lower during the early days of the pandemic, which may have given drivers a false sense of security. Not only did distracted driving increase, data from our telematics product IntelliDrive shows that speeding also became more prevalent."
Hayes recommends that new drivers, and particularly teen drivers, are coached to have responsible driving habits that go beyond texting and driving. It's concerns issues like driving while tired and consuming food and beverages while driving – practices that take the focus off the road for too long.
He says, "Phones aren't the only distractions. Eating and drinking while driving can be a visual, manual, and cognitive distraction. Opening fast-food sauce containers or reaching for a food bag can divert your attention for the seconds needed to prevent a crash. Make sure your teen knows to pause and eat their meal with the view instead of on the journey.
"Driving sleep-deprived can be dangerous; go long enough without sleep and it's just as bad as driving under the influence. Make sure your teens know it's risky to drive when tired, and it's better to call ahead rather than risk pushing through fatigue."
Hayes says that teens should be reminded of the state's laws where they're driving. That can be especially important when they're attending school in another state.
How this rests on dealers and salespeople
Whether for teens, college students, new Americans, or otherwise, the dealership can promote safe driving habits for customers. It's a message that resounds within the community as nearly everyone has been affected by a drunk or distracted driver at some point in their life.
The first line of defense is during the sale. Although exciting features like performance and audio systems take center stage, redirecting the conversation to safe usage and ADAS systems can begin to engrain the importance of safety.
As well, sending out community-minded material in email newsletters and on social media encourages engagement. There's an opening to target both the new driver with tips like those from Chris Hayes at Travelers as well as the families of new, inexperienced drivers who can influence their habits.
---
Did you enjoy this article from Jason Unrau? Please share your thoughts, comments, or questions regarding this topic by submitting a letter to the editor here, or connect with us at newsroom@cbtnews.com.
Be sure to follow us on Facebook and Twitter to stay up to date or catch-up on all of our podcasts on demand.
While you're here, don't forget to subscribe to our email newsletter for all the latest auto industry news from CBT News.