On the latest episode of Auto Marketing Now, host Brian Pasch discusses the groundbreaking research on Google SEM for the automotive industry. Car dealers have been using Google ads for over 20 years. There's been a massive increase year over year in how car dealers are investing to advertise their dealership online.
Pasch says this research is to challenge the thinking of the industry at the OEM level, agency level, and the dealer level to say, what is the best way to look at the effectiveness of Google ads to help car dealers sell more cars in a digital age?
The reason why this research is so important is because car dealers today are wanting to know if their Google ads are really working. One of the issues they faced, was just getting consumers to spend more just for the sake of spending more. The second issue that has been difficult to understand is why Google ads may not be as effective as car dealers think. It began when we've forgotten how much of a local business, car dealers are. They do not transact online or have huge service departments. When local advertisements campaigns run a lease offer or new truck sales ad, people are bypassing the ads to see if their vehicle is ready for pickup from the service department. Pasch says it was time to dig into the measurement and outcomes of Google ads in the report.
67% of all conversions from Google ads campaigns were done through the phone. 28% were using lead forms. 5% were through text or chat sessions. According to data, over 1 million Google SEM calls were listened to and determine on the intent of that call and less than 13% of the phone calls were representing a consumer who wanted to buy a new or used vehicle. You can't force consumers to convert but you should be measuring how many of those hard conversions you get each month from your advertising. For consumers who didn't convert, figure out how engaged were they.
Over 50% of the phone calls, generated by SEM campaigns are for fixed ops. Pasch mentioned dealers said, the cost to generate a sales opportunity in Google is much more expensive than they ever thought. Their cost per sales opportunity is often between $100 to $300, 5 to 10 times, more expensive than car dealers think it is. Pasch says it's time to take a step back and ask yourself, what are the outcomes of your Google advertising to help you run campaigns better?
Pasch recommends you change the way, you optimize your Google advertisement campaigns to focus on getting more engaged shoppers. Have goals for configuring deals in the digital retailing tool. The second recommendation is budgets have to be realigned. Lastly, as a mandatory commitment to being efficient in your retail operations, you need a call management program.
For more information on the Google SEM report, click here.
---
Did you enjoy this episode of Auto Marketing Now with Brian Pasch? Please share your thoughts, comments, or questions regarding this topic at newsroom@cbtnews.com.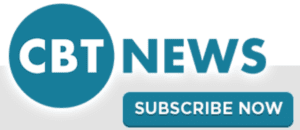 Be sure to follow us on Facebook and Twitter to stay up to date or catch-up on all of our podcasts on demand.
While you're here, don't forget to subscribe to our email newsletter for all the latest auto industry news from CBT News.