The Kentucky Automobile Dealers Association (KYADA) recently held its 75th annual convention in Asheville, North Carolina. Today on Inside Automotive, we're pleased to welcome Jason Wilson, President of the Kentucky Automobile Dealers Association, to give us insight into what dealers in Kentucky are facing today and he'll also give us a recap of the convention.
Wilson notes that dealers have seen much success in terms of profits throughout the last few years but indicates that the current state of the economy – specifically high inflation – is causing much uncertainty for dealers. He expresses, however, that dealers are remaining confident as they are keeping solid ties with their communities.
While many factors such as the economy are largely out of dealers' control, Wilson says they are trying to manage what they do have control over, such as their culture, low inventory management, and technology.
Wilson states that communication is critical between national/state associations and legislators, as working together can make the "landscape" favorable to both retailers and consumers. He strongly advocates for dealers who are members of national/state dealers associations to get involved in these communications to continue to be successful and make smart business decisions.
Several automakers have expressed interest in the direct-to-consumer sales model, which Wilson refers to as "central planners for automobile distribution." He indicates that many feel having "central planners" is unpreferable, as they would have no connection to local communities they are selling to.
Wilson mentions the Kentucky state flag features a "pioneer shaking hands with a statesman" and says people in the auto industry are pioneers, and bringing new technologies and advancing the industry must be done locally and not in "ivory towers" in other places.
Tesla has recently announced layoffs, and its CEO Elon Musk has also raised concerns about bankruptcy for the electric vehicle maker, which Wilson says is a prime example of how direct-to-consumer automotive sales are inadequate.
Wilson notes that record-high gas and vehicle prices, as well as other economic conditions, are causing Kentuckians to struggle financially. Many dealerships are significantly marking up sticker prices, which Wilson says is allowable as the U.S. is a free country but cautions "that doesn't mean there aren't consequences for those things." Pricing decisions, he states, affect the relationship between local dealerships and their customers.
Wilson warns that while many assume OEMs will help out consumers in terms of pricing with the direct-to-consumer model, this is a "falsehood" and "laughable," as a tenet of a free market is competition.
The Kentucky Automobile Dealers Association, according to Wilson, has met one of its recent goals and gotten a "modernization bill" passed that will help advance technology for the auto industry in the state. For the future, he notes his association and others are investigating potential tweaks to existing franchise laws and adds they are looking to engage with incoming legislators to promote the franchise model and what it offers to the states.
Wilson indicates that support of the franchise model is supported by "factions" of each political party and that educating legislators and advocating for dealers is critical for associations like his.
---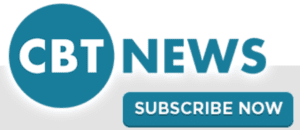 Did you enjoy this interview with Jason Wilson? Please share your thoughts, comments, or questions regarding this topic by connecting with us at newsroom@cbtnews.com.
Be sure to follow us on Facebook, LinkedIn, and TikTok to stay up to date.
While you're here, don't forget to subscribe to our email newsletter for all the latest auto industry news from CBT News.