Welcome to another edition of The Future of Automotive, with Steve Greenfield, Founder, and CEO of Automotive Ventures, an auto technology advisory firm that helps entrepreneurs raise money and maximize the value of their companies.
First up this week is a quick update on our Investment Club. On the back of a 4-times oversubscribed investment offering in WarrCloud last week, we have two new investment deals that we're offering to our Automotive Ventures Investment Club members this week. Sign up for free now to get access to our latest deals.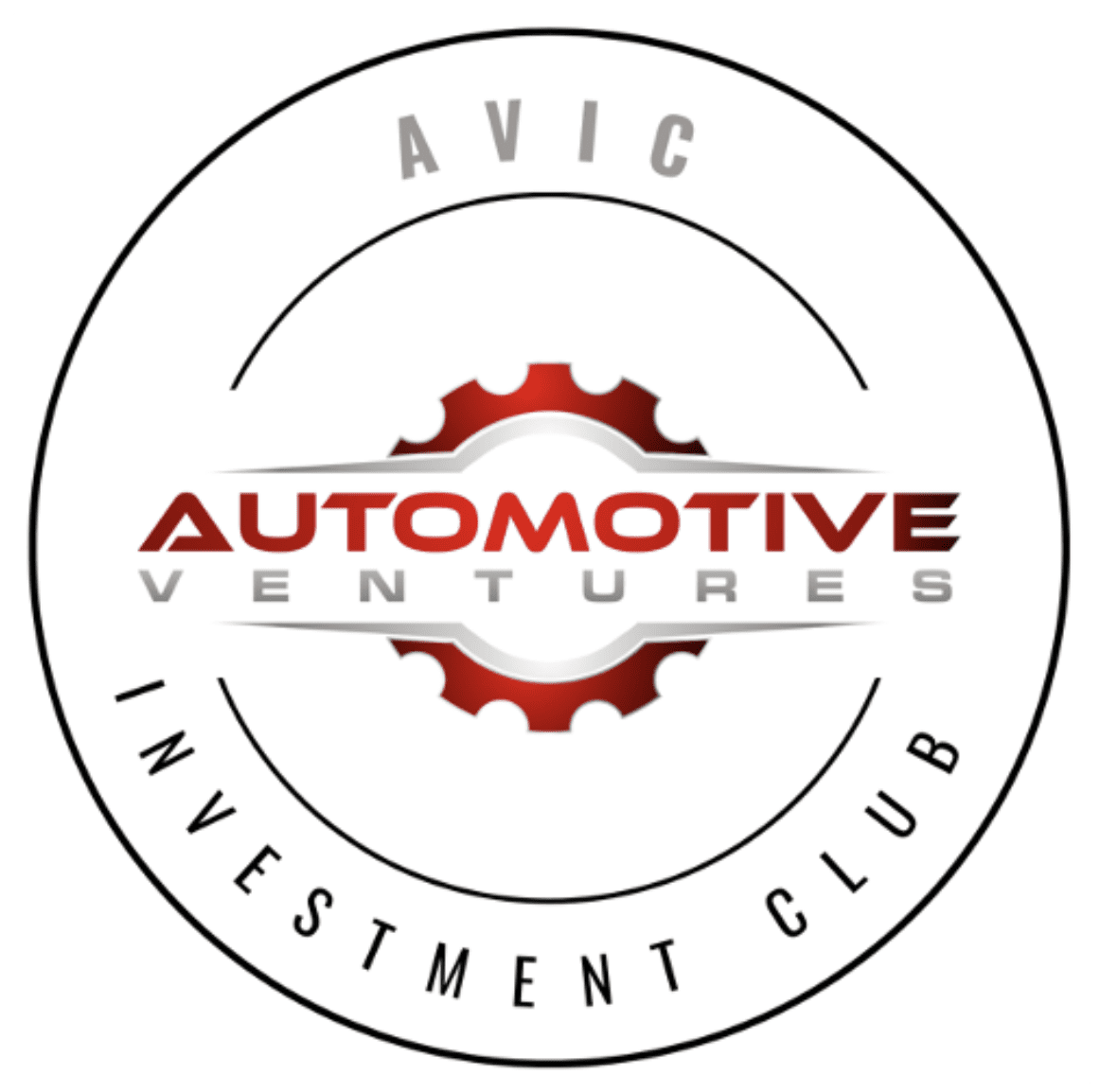 In the spirit of trying to make early-stage AutoTech deals as accessible as possible for the widest audience, minimum investments range from $5,000 per deal.
So let me know if you'd like to join the Club and get access to our latest two investment deals.
On to the news. We had a few items pop up this week that are worth noting, as they have significance to the big automotive industry trends that we're tracking and that auto dealers should be paying attention to.
So let's dive right in.
Tesla vs. Legacy Automakers
First up this week is a perspective on Tesla's profit margins vs. the legacy automakers.
Tesla is now turning every $100 of revenue into an industry-leading $26 of profit after production costs — the widest gross margin the company has ever achieved.
Tesla now has the highest profit margin among the 10 largest automakers, providing a huge competitive advantage by allowing it to invest more money into improving its cars and developing new products than its peers.
We're seeing Tesla's profit margins cited more frequently by other automakers' CEOs during their earnings calls, and this will become an increasing source of frustration for the legacy OEMs and will drive them to continue exploring more of a direct-selling agency model, which they hope will deliver fatter profit margins.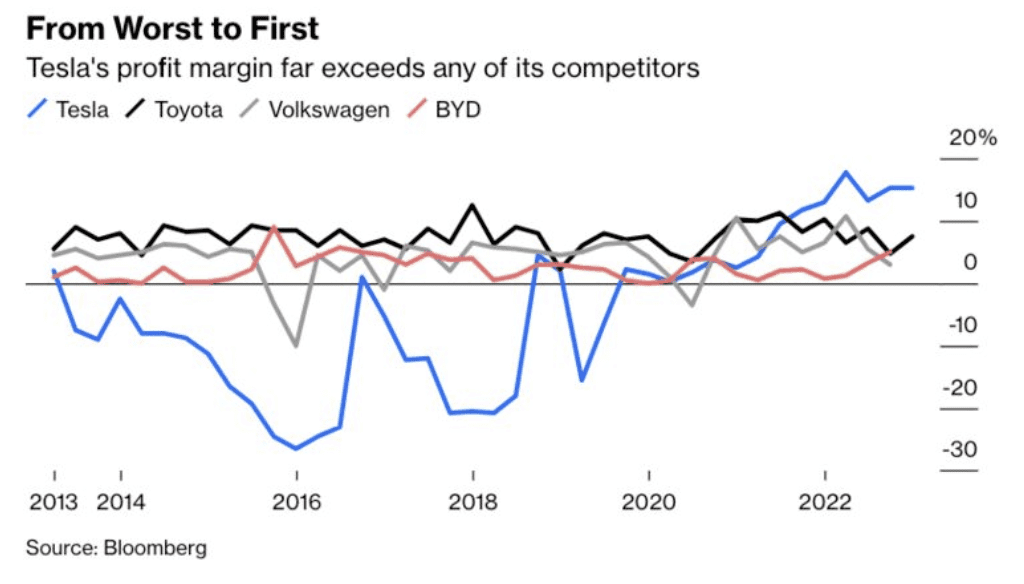 Associated with that news, Mercedes-Benz Group just warned of lower earnings for this year amid economic uncertainty and said it would look to sell more vehicles directly to consumers in major markets such as Britain and Germany as it continues to target high margins on flat volume.
I am certain that we will continue to hear from legacy OEMs about direct selling models, as a way to control more of the transaction and consumer experience and capture more of the profit in the sales and marketing channel.
Electrification
This week the European Union approved legislation that bans new vehicle sales powered with diesel or gasoline engines beginning in 2035.
The law, part of the European Union's ambitious plans to make the 27-member bloc carbon neutral by 2050, is aimed at encouraging automobile manufacturers to double down on the production of electric vehicles.
Automakers will be required to cut 100 percent of carbon emissions in new cars sold in the European Union by 2035, according to the new law, making it impossible to sell new cars powered by fossil fuels.
With the passage of the law, Europe becomes one of the largest automobile markets to mandate a focus on battery-powered engines for cars, but not the only one. Last year, California passed similar legislation, banning the sale of gasoline-powered cars by 2035, and New York swiftly followed.
Automation in the Workplace
You've heard me mention several times that process automation is a big area of interest for us in the new DealerFund, with our investment in WarrCloud being a great example of a company automating what have historically been manual processes in the dealership.
Recent advances in technologies such as ChatGPT, natural-language processing, and biometrics, along with the availability of huge amounts of data to train algorithms, have accelerated efforts to automate some jobs entirely, from pilots and welders to cashiers and food servers. Consulting firm McKinsey estimates that 25% of work activities in the U.S. across all occupations could be automated by the year 2030.
Today, however, AI's biggest impact comes from evolving job descriptions, rather than replacing jobs entirely. McKinsey estimates 60% of the 800 occupations listed by the Bureau of Labor Statistics could see a third of their activities automated over the coming decades.
For workers, the technology promises to eliminate boring, dull, repetitive tasks such as data processing and form completion, while synthesizing huge amounts of information that can be accessed instantly.
I will continue to seek out innovative early-stage companies that help dealers automate their manual processes, saving costs that will flow through to their bottom lines.
There you have it. The news cycle continues to deliver noteworthy items that may have a material impact on auto dealers. This continues to shape up to be a very important year that will influence the Future of Automotive for years to come.
Companies to Watch
Every week we highlight interesting companies in the automotive technology space to keep an eye on. If you read my monthly industry Intel Report, which you can subscribe to for free, I showcase a few companies each month, and we take the opportunity here on this segment to share some of those companies each week with you.
Today, we have two companies to watch: AutoVision and CrossWalk Labs.
AutoVision is a unified dealer management software platform built from the ground up for dealers and automotive companies to automate and optimize their car buying, selling, and vehicle inventory management with a modular suite of interlocking tools, APIs and deep statistical insights.
The reason that I love AutoVision is that their software continuously monitors and analyses retail and wholesale listings and trend data using demographic, geographic, and sales data to allow dealers to customize their own dynamic market definition.
AutoVision is the only automotive platform that allows dealers to automatically customize their market per vehicle by seller type, time, region, and more.
You can check out AutoVision at www.AutoVision.com.
Crosswalk Labs' mission is to make every city-level decision a climate decision. They track greenhouse gas emissions over time with unprecedented resolution — scouring hundreds of data sources, running constrained optimization protocols on billions of data points and benchmarking the results against atmospheric measurements.
The reason that I love CrossWalk Labs is that covering over 6,400 cities, Crosswalk Essentials helps you understand your community's emissions and how your community compares with neighbors.
You can check out Crosswalk Labs at www.CrossWalk.io.
—–
So that's it for this week's Future of Automotive segment.
If you're an AutoTech entrepreneur working on a solution that helps car dealerships, we want to hear from you. We are actively investing out of our new DealerFund.
If you're a dealer who wants to invest in early-stage AutoTech companies that benefit your business, let me know. We are still accepting new investors into the DealerFund.
If you're interested in joining our Investment Club to make direct investments into AutoTech and Mobility startups with small checks, join the Club. There is no obligation to start seeing our deal flow.
And don't forget to check out my book, The Future of Automotive Retail on Amazon.com.
Thank you for tuning into CBT News for this week's Future of Automotive segment, and we'll see you next week!
---
Did you enjoy this episode of The Future of Automotive? Please share your thoughts, comments, or questions regarding this topic by connecting with us at newsroom@cbtnews.com.
Be sure to follow us on Facebook, LinkedIn, and TikTok to stay up to date.
While you're here, don't forget to subscribe to our email newsletter for all the latest auto industry news from CBT News.