At this time of year, we're given a lot of opportunities to share how thankful we are for our family and friends. But an important group of people is often forgotten during this season of gratitude: coworkers.
With so much going on this time of year, it is easy to get swept up in the daily tasks and meetings required to keep the business moving. This Thanksgiving, though, I challenge you to make time to tell your coworkers and employees thank you.
First and foremost, your team will appreciate the recognition for the hard work they've put in. Showing gratitude for employees isn't all warm fuzzies though; your bottom line will benefit too. Not convinced showing appreciation for your employees really matters to your dealership? Consider these stats:
Here are a few tips for expressing gratitude to your team to get you started.
Be Specific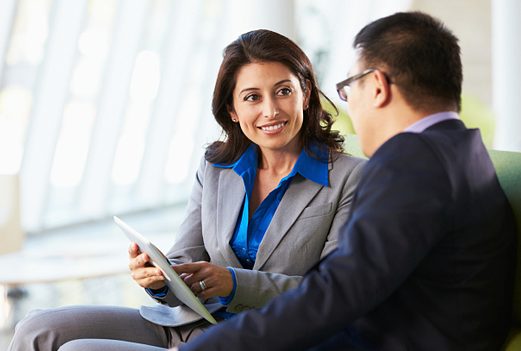 Any expression of gratitude is good, but the best thank-you's are specific and personal. Calling out specific successes, rather than giving a generic, "Thanks for the good work," shows staff members that you're paying attention and noticing their individual contributions to the dealership.
Know an employee is doing good work, but having a hard time coming up with something specific to recognize them for? Take a look at your CRM. Reviewing reports and tasks completed will jog your memory of what the individuals on your team have accomplished this year.  
Be Intentional
With margins as tight as they have been this year, not every dealership can afford to spend as much money as they would like to on employee recognition. But meaningful thank-you's don't have to be expensive – they just have to be intentional. It's not about the amount spent on the recognition; it's about the thought put into it.
A bagel and coffee on the boss mean a lot when there is gratitude for good work behind it. Even a simple note is good; three-quarters of people save handwritten thank-you notes. A verbal "thank you" is good, but a gesture with some planning and thought behind it is what really shows employees you appreciate them.
Make It a Habit
Take this Thanksgiving season as an opportunity to incorporate employee recognition into your routine. The average employee is recognized only once appropriately every 50 days. That is way too long of a wait! In fact, Gallup research recommends you provide employees with feedback once every seven days.
That's not to say you should give your employees a gold star for showing up to work every day. You should always sincerely be grateful when you say thank you; your team will quickly see right through you if you're not. But do make time to regularly show appreciation for the little things your team does to ensure big wins for the dealership.