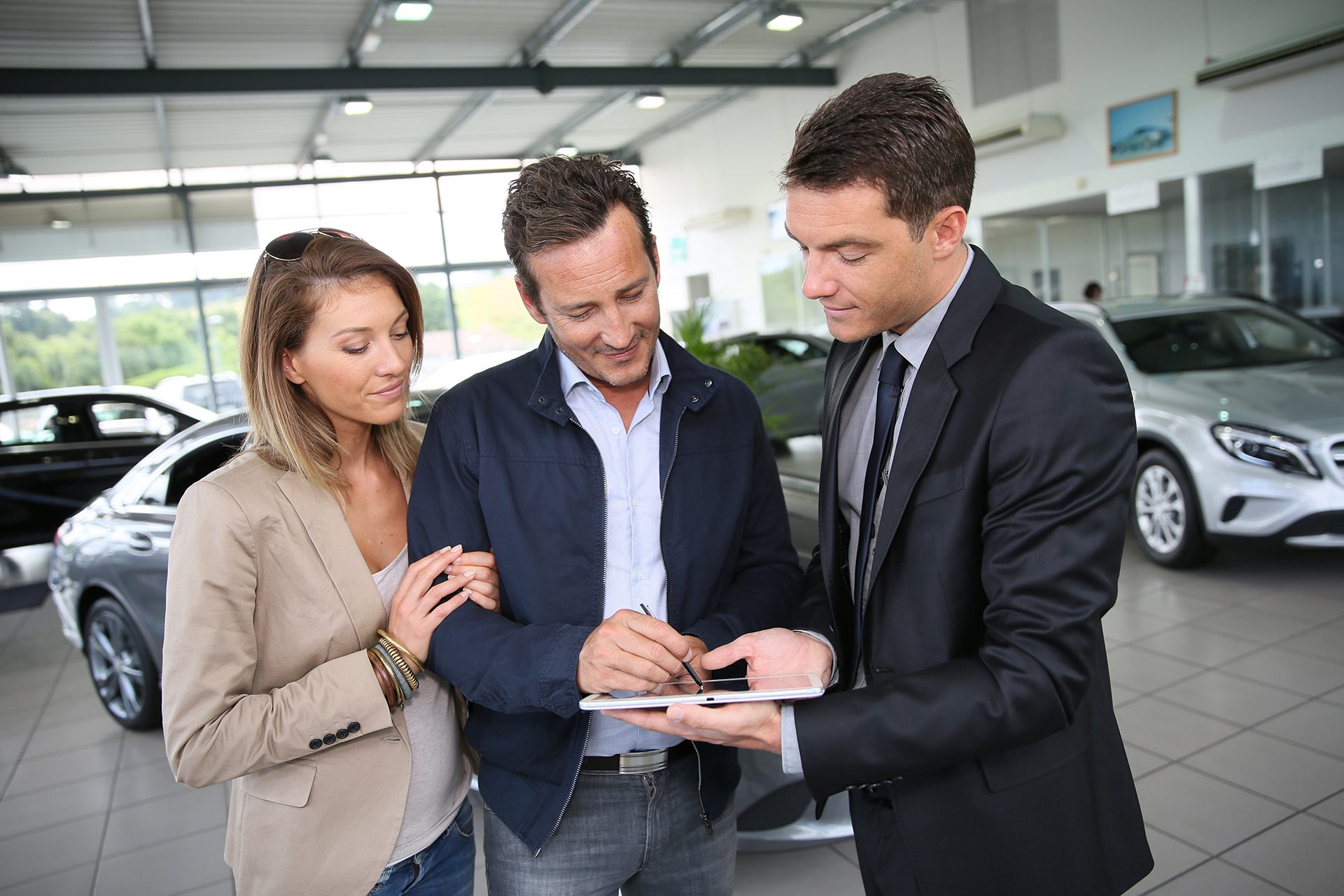 How Not To Lose Digital Leads
By: Erik Nachbahr 
One in four car shoppers (24%) make their first contact with a dealership through email, website forms or other digital means, according to the 2015 J.D. Power U.S. New Autoshopper Study. Many dealerships place high value on these internet leads because they tend to close at a higher rate than leads from other sources.
And boy, do dealers spend a lot of money to get these digital leads. According to one NADA report, dealers spend, on average, 26 precent of their total advertising budgets on digital/online marketing. So a dealer with a $500,000 annual advertising budget will think nothing of spending $130,000 on digital.
Yet that same dealer may refuse to consider upgrading to a fiber optics internet connection that costs $1,000 per month. And they may refuse to pay $800 for an enterprise-grade wireless access node (WiFi) even though employees are complaining about slow connection speeds.
Speed Matters
When it comes to handling internet leads, speed matters. Every expert says so. Process is definitely an important part of the equation, but equally as important is technology. Slow internet, frequent internet or network outages, and computer crashes can all have a negative impact on your sales team's ability to quickly respond to leads.
Here are four common technology issues that may be causing your dealership to lose those hard-earned Internet leads:
1. INTERNET
Just about every CRM and DMS vendor offers a cloud-hosted version, and in recent years many dealers have opted for these solutions. Cloud hosting is secure, cost-effective and you don't have to worry about updates.
The downside is cloud hosting requires a lot of internet bandwidth. Until recently, a small office/home office internet connection may have been sufficient for most dealerships. Not any more. One problem with a SOHO connection is that downstream speeds are much faster than upstream speeds, typically at a 90/10 ratio.
This means that although you may be getting your internet leads quickly, any responses your dealership sends out may get bogged down if there's too much internet traffic. Any time you have a cloud-hosted solution you really need an enterprise level internet connection. These days, that means fiber optics.
Many dealers think fiber optics is too expensive. But thanks to recent deregulation and increased competition, the cost of fiber optics has dropped dramatically. In many areas a carrier can bring fiber optics right into your server room, delivering data at speeds ten to 100 times faster than SOHO Internet service.
Resiliency is also key if you want to keep on top of leads. We recommend having two fiber optics connections from two separate service providers, or one fiber optics and one T1 connection for backup.
2. WIFI
One way to keep salespeople responsive to leads is to have them use mobile tablets, so a CRM can send alerts whenever there is instant action needed. Additionally, more salespeople are using tablets as they interact with customers on the lot.
Mobile tablets send and receive data via your dealership's WiFi network. If you're using mobile tablets in sales, be aware those tablets are consuming a lot of bandwidth and competing with dozens of other devices for bandwidth too.
In my experience many dealers become frustrated when they're told they have to add more wireless nodes. They don't understand why, if they just added four new access points two years ago, they have to now add two or six or ten more.
The reason is because of the huge explosion in the number of wireless devices. Have you ever counted the number of devices connected to your dealership's WiFi? Between employee phones, customer phones, mobile tablets, shop tools, thermostats and coffeemakers, it's probably in the hundreds, with more being added every week.
Additionally, more dealerships are adding WiFi access outside. If you want WiFi coverage in the service lane and all over the lot for your salespeople, you're going to have to add anywhere from several to a dozen nodes, along with antennas, depending on how much area you want covered.
When it comes to WiFi, more is always better. Don't be tempted to skimp here, because if you do your employees will get frustrated and won't even want to use their mobile tablets. And once you lose employee buy-in, it's difficult to get it back.
3. NETWORK SWITCHES
Another technology issue that slows down data speeds is network switches. If your switches are more than two to three years old, they weren't built to accommodate the amount of data throughput that your dealership uses today. If you've already upgraded your Internet and WiFi, but your Internet speeds still seem slow, outdated network switches could be the culprit.
4. PERSONAL COMPUTERS
In most dealerships when you ask the employees how their computers are, the response is "slow." This is because many dealers keep their PCs for longer than the intended life cycle, which is a maximum of five years. Just because a PC hasn't exploded yet doesn't mean you should still be using it.
Slow PC performance has a significant impact on lead response time. Today's salespeople work with multiple windows and websites open at a time. Your PC screen is not just a terminal looking out on the Internet. Every time you visit a website, it requires a certain amount of processing capacity on the machine used to access that website. In the last few years, richer graphics means more processing capacity is required. Working on a cloud-based CRM also requires extra processing capacity.
When vendors update their software, older communications protocols can become obsolete. Over time this leads to incompatibility, which most often displays in error messages. When communications errors happen, the problem isn't in the software; it's either due to the fact that you're not keeping all the software updated or it's a problem with your hardware's communications protocol.
Here's a Solution
The solution? Purchase new PCs every four to five years. New equipment speeds up performance and makes employees more productive.
Slow Internet, Internet outages, network outages and computer crashes can all seriously inhibit and slow lead response process in your dealership. To stay competitive, make sure your IT infrastructure can support your operations and processes.