As of 2017, only 11.5% of science and engineering employees were women of color. Additionally, this group only represented 14.1% of Bachelor degree holders in STEM fields. Nevertheless, automakers like FCA and events like Women of Color in Science, Technology, Engineering, and Math (STEM) look to bring more attention to the initiative of propelling more women—particularly women of color—into STEM fields.
Four FCA technical business leaders were honored at this year's Women of Color STEM Conference, held virtually on October 8 – 10. For the past 25 years, this conference has been a platform for "recognizing the significant contributions by women in STEM fields."
Attendees can attend valuable career network events, meet and learn from executives from Fortune 500 companies, and meet potential employers who are committed to promoting diversity and the advancement of women in STEM careers.
In addition to networking events and educational sessions like Tech Talks, the Women of Color STEM conference also hosts recognition and award events where women are honored for their work in STEM fields.
Lottie Holland, Director, Diversity, Inclusion, Engagement at FCA—North America, described the significance of FCA employees being honored at the Women of Color STEM conference:
"The 2020 Women of Color STEM Awards celebrate many of the country's most promising and influential female technical business leaders. FCA is proud that our women technical leaders are regarded consistently among such accomplished professionals."
The FCA Technical Business Leader 2020 Award Honorees
The Women of Color in STEM conference honored these female STEM professionals for their contributions to technology:
Both Candyce Allen, Project Chief Engineer – Body Engineering, and Saretta Wallace, Process Improvement Manager – Sterling Heights Assembly Plant, were awarded the Technology All-Star Award. This award recognizes professionals who have shown excellence in their workplace and communities.
Additionally, Laura Fabian Guevara, Product Engineer – Jeep Grand Cherokee, and Madhuri Ponugoti, Powertrain Quality Data Specialist, received the Technology Rising Star Award. This award spotlights early-career professionals who are making their mark on the future of technology.
These awardees were recognized on the second day of the conference at the Women of Color Technology Recognition Luncheon.
Changing the Face of STEM and the Automotive Industry
Low representation of women of color is not only a STEM issue. According to Catalyst, even though one half of the U.S. workforce is made up of women, fewer than one third are represented in the automotive workforce. Also, in 2019, less than 10% of women in the automotive industry were women of color.
Efforts by FCA and other organizations with a commitment to increasing representation are helping to increase this number. A statement by FCA revealed that many of the company's employees had been recognized by diversity organizations over the years, which reinforces the company's dedication to furthering inclusion efforts in the automotive industry.
Unfortunately, there are barriers to entry for women interested in pursuing a role in this sector. A survey revealed that issues like a lack of work-life balance and flexible schedules could be preventing some women from jumping into automotive-related occupations.
Nevertheless, this past year's FCA technical business awardees reveal that the tide could be changing. As dealers and manufacturers continue to diversify their staff to represent their customers, and organizations like Women of Color in STEM encourage women to pursue STEM-related careers, the face of both STEM and the automotive industry will continue to evolve.
---
Did you enjoy this article from Chanell Turner? Read other articles from her here.
Be sure to follow us on Facebook and Twitter to stay up to date or catch-up on all of our podcasts on demand.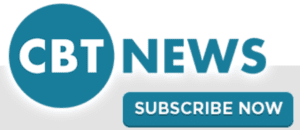 While you're here, don't forget to subscribe to our email newsletter for all the latest auto industry news from CBT News.