In 2016, Ford launched FordPass stating at the time that they planned "to do for car owners what iTunes did for music fans." The platform acted as a one-stop for Ford owners who could use the FordPass app to connect and control their car, monitor its health, receive reminders and take care of general vehicle maintenance and business.
Now, a little over three years from its inception, FordPass is expanding the user experience by adding a rewards program. "The customer experience is the most important area we can invest in to become the world's most trusted company," said Elena Ford, the company's chief customer experience officer, in a release detailing some bold investments in customer care.
Though it opened in April, the official launch for the program is May 2, and already it has 1 million active users. Members will recognize the FordPass Rewards systems from other rewards models used by airline and hotel companies. Points are awarded for signing up, for buying or leasing a car and for other activities, and can be exchanged for perks and services.
Advertising Partner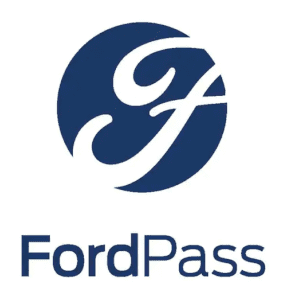 "The flexibility we provide customers through FordPass Rewards is a unique relationship-building tool with our customers and dealers," Ford said. "Only Ford offers complimentary maintenance, rewards, roadside assistance and puts control in your hand."
FordPass Rewards is just one part of a greater customer service strategy. The company has been doubling down to heighten its customer experience, hoping to build stronger brand loyalty among buyers. Often shoppers don't return after buying a car, going elsewhere for services. Ford is looking to change that.
Another branch of their new approach is a call center opening up on May 6 in Houston, TX. The center, which will create five hundred new jobs, will exclusively serve truck owners. Additionally, the center will take a new customer service approach by putting in place an "own the call system" where agents stay with callers from the first contact until resolution, rather than transferring to other agents.
In the same basket, the company is also broadening its mobile service pilot. Understanding that today's drivers value convenience, these mobile units bring maintenance and light services directly to their customers, wherever they are. The original pilot program was in California. This may Ford owners can access a mobile service unit in Texas, Illinois, New Jersey, and Florida.
Based on Ford's research, shoppers are more willing to consider buying a Ford when they know it has conveniences like mobile services attached, and even non-Ford drivers would consider using Ford services. The program is still in its trial period, but the company seems optimistic.
"Customers in today's increasingly connected world expect better and more personalized treatment from companies. They want solutions that make them feel productive, cared for and special," Elena Ford said in the company's press release. "That's why we're reimagining every single part of a customer's ownership journey."
To put it simply, "If we truly want to be serious about customer experience, we have to resource it like we do F-150," Elena Ford said. "It's time we do."