Learning, professional development, and networking are vital parts of career growth. This goes for all professions, but this especially rings true for automotive professionals. Trends in the automotive industry are rapidly evolving, and conferences are some of the best places to go to get as much information as you need to do the best job you need to. It may be difficult to tear yourself away from work and justify spending a couple of days learning and networking, but the resulting information you pick up and the people you meet are worth it. So, what conferences should you be on the lookout for in the latter part of this year and in 2019? Read on for five below.
Digital Dealer 25 Conference and Expo
Date: October 16 – 17, 2018
Location: Las Vegas, Nevada
How can you use digital tools to make life easier and more efficient at your dealership? The Digital Dealer 25 Conference Expo attracts 98 out of the top 100 dealer groups to answer this question. Attendees can participate in over 100 educational sessions, demo over 130 of the latest technology solutions, attend peer strategy roundtables, and hear from executives of the country's top 100 dealer groups. Educational sessions address ways to optimize digital strategies in dealer ops and management, sales, and marketing and advertising.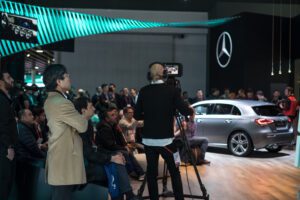 Advertising Partner

Automotive Analytics and Attribution Summit
Date: November 18 – 20, 2018
Location: Palm Beach, Florida
More and more dealerships are starting to embrace the importance of data and analytics. This trend is an excellent turn in the industry, and the Automotive Analytics and Attribution Summit further guide dealers in how to properly do this. The conference is dedicated to promoting and teaching the fundamentals of online advertising and attribution for the automotive industry. Dealers can attend workshops and keynote gatherings that address the use of Google Analytics, retailing, artificial intelligence, attribution, social media ad strategies, and many other topics related to data-driven strategy.
NADA Expo
Date: January 24 – 27, 2019
Location: San Francisco, California
The NADA Expo is a premier marketplace for auto dealers to network and participate in industry-specific education. At next year's expo, more than 500 attending companies will offer a variety of products, solutions, and services for dealers across the country. This year's conference will include educational workshops that address topics such as marketing, facility design, F&I, remarketing, social media and communication, website strategies, and many other automotive industry areas. Attendees can also network in the new NADA lounge and learn about innovative social media tactics at the Social Connection Zone.
Innovative Dealer Summit
Date: March 26 – 27, 2019
Location: Denver, CO
The Innovative Dealer Summit is an event meant for dealers who want to become familiar with some of the most critical sales profitability, technology, best practices, and social media issues facing the automotive industry. The event includes over 40 industry experts covering various automotive, marketing, service, finance, and leadership topics. The conference also overlaps with the Denver Auto Show, so attendees can also attend a private preview gala that launches the show. If you are wondering how tactics like SEO, internet marketing, and new technologies can impact your dealership for the better, the Innovative Dealer Summit is positioned to answer these questions.
Digital Marketing Strategies Conference
Date: May 19 – 21, 2019
Location: Napa Valley, California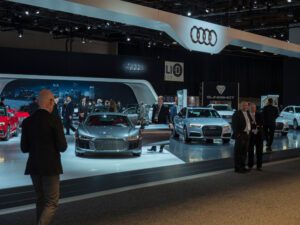 Interested in improving your digital marketing approach? The Digital Marketing Strategies Conference is an executive planning event that seeks to help marketers develop powerful digital marketing strategies to better reach customers. The event is only limited to 100 dealers to allow for an intimate time of networking and learning, so spots fill up fast. The conference includes interactive panel discussions, workshops presented by prominent industry thought leaders, and opportunities to network with industry leaders and sponsors. Attendees can also sign up to attend a special VIP dinner and wine tour.
in conclusion, dealers can gain a lot from attending conferences. The amount of information, connections, and insights automotive professionals can walk away with can provide long-term benefits for those who attend. So, take a look at the above events and see if you and any members of your team can participate. You never know when you will find the tool or strategy that will put your dealership in the position for success.